Google has announced that iOS users can now sync their Contacts app with Google Contacts. Just like with calendars, Google now uses an open protocol for contacts, so your built-in address book will stay in sync with Gmail. Here's how to set it up.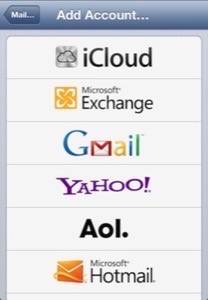 You could set up Google accounts as Exchange accounts before, but it wasn't the easiest thing in the world, and it was hard to troubleshoot. Now that you can sync directly with Google using CardDAV, this is an easier option.
Google's step-by-step instructions will walk you through the process, but there are a few things to note.
This is a solution that is best for people who primarily use Google Contacts. The built in Mail app is already pretty good about grabbing email addresses you've used in the past, so if that's all you use Google Contacts for, you don't need this syncing. But if you maintain all your contacts in Gmail, this new method is for you.
Syncing with Google Contacts will still let you use the built-in iOS Facebook integration, but it won't add the Facebook info to your Google Contacts. It just merges them in your iOS Contacts app. But really what you're doing is looking at two separate contact cards next to each other.
It also won't sync your contacts with iCloud. You'll be depending on Google for storing and syncing your contacts. But for heavy Gmail users, this might be exactly what you want.
If you're ready to connect your Google Contacts to iOS, here are Google's how-to instructions. They're written for iOS, but you can also add CardDAV accounts on OS X Mountain Lion the same way.