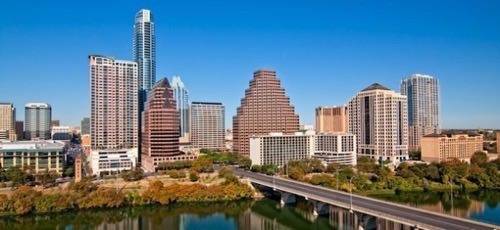 The South by Southwest (SXSW) Conferences & Festivals – the giant confab of interactive, music and film in Austin, TX, in March, 2013 – is currently working on some 3,656 panel proposals. Which ones actually happen depends on how many votes they get. Here are nine panels that deserve your support.
The voting closes on August 31st at 11:59pm Central Daylight Time, not much time to review all those choices. To check out 3,656 sessions in 36 hours, you would need to cover about 101 sessions per hour, or 1.7 panels per minute (PPM). And that doesn't leave time for eating, sleeping or anything else.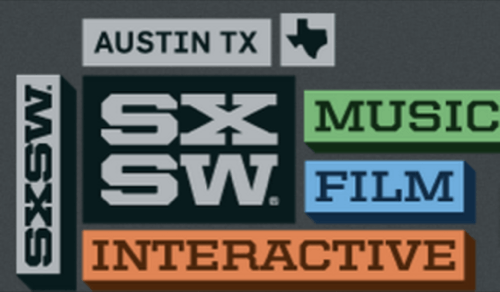 To make your job easier, we waded in and identified nine can't-miss panels that deserve your support, based on these four criteria:
1. Is the topic technology related?
2. Is the topic approachable?
3. Is the content unique?
4. Are the speakers/panelists reputable?

Vote early and vote often, whether or not you plan to make it to Austin in March. Click on the headline to vote for the ones you like best.
What You Will Learn: This session will share how brands, producers and advertisers (both big and small) can leverage social TV to target and engage with current and potential customers. For people just interested in what's around the corner, this session will provide plenty of insight into the future of social TV that is sure to keep the wheels in your mind turning for days.
Speakers: Sam Decker of Mass Relevance, Olivier Delfosse of FremantleMedia Enterprises, and Mike Proulx of Hill Holliday
What You Will Learn: This session will teach you how to leverage social data to improve your personal and professional life. For example, you will learn how to use data to monitor your friends so that you know exactly what to get them for their birthday. You will also learn how to figure out what the opposite sex responds to in an effort to improve your "game."
Speakers: Adam Schoenfeld of Simply Measured and Matt Thomson of Klout
What You Will Learn: This session will share what neuroscience has uncovered about social behavior and teach you how you can apply these neurological principles into the design of your site and your online community.
Speakers: Yumio Saneyoshi of Google and Mimi Kao of University of California, San Francisco
What You Will Learn: This session will discuss the development of a photography meme titled, "Texts From Hillary" – including how it unfolded and the impact it and other memes have had on how we tell visual stories.
Speakers: Kira Pollack of TIME Magazine, photojournalist Diana Walker, Stacy Lambe of Buzzfeed
What You Will Learn: In this session, Nadia and Chrystal will share the five guiding principles they continue to use to build and maintain their online community of over 16 million members.
Speakers: Nadia Hussain and Chrystal Chan of Polyvore
What You Will Learn: From marketing and going paperless to accounting and contact management, this session will teach you how to get the most out of your Evernote account.
Speakers: Lindsey Holmes of LCH Business SM & Tech and Josh Zerkel of Custom Living Solutions
What You Will Learn: This panel will share how networking has evolved and empower you to leverage the new trends to maximize your network and reap the rewards.
Speakers:Stephanie Agresta of Weber Shandwick, Porter Gale of Porter Gale, Inc., David Hornik of August Capital and Shira Lazar of What's Trending
What You Will Learn: This panel will take you into the future and demonstrate what 3D printing makes possible – including the impact it will have on manufacturing, design and creativity as we know it.
Speakers: Chris Anderson of Wired Magazine and Peter Weijmarshausen of Shapeways
What You Will Learn: This panel will help you cut through the common myths surrounding blogging and outline a comprehensive, actionable blueprint you can implement immediately. Have a question that wasn't answered? Be sure to ask the panel for help.
Speakers: Mark Schaefer of Schaefer Marketing Solutions, Gini Dietrich of Arment Dietrich, and Stanford Smith of Fluency Media
BONUS: The following three sessions are proposed by SAY: Media, ReadWriteWeb's parent company. You may want to check them out, too:
1. Adapt or Die, Jane Pratt's Publishing Evolution: Featuring the one and only Jane Pratt, documenting her journey into digital publishing and what she has learned along the way.
2. Addicted to Mobile, The New Cigarette: Doug Grinspan and Jeremiah Zinn of Viacom reunite to uncover what makes mobile devices so addicting.
3. SocialX : UX :: Users : Users: SAY: Media social mastermind Ted Rheingold on how to design for the social experience.
Have other sessions you like? Share them in the comments below!
Editor's Note: This is a guest post by William Griggs, a startup strategist who helps startups with their product, marketing and fundraising strategies. You can find more about him at TheStartupSlingshot.com or follow him on Twitter @TSSUpdates.
Austin image courtesy of Shutterstock.