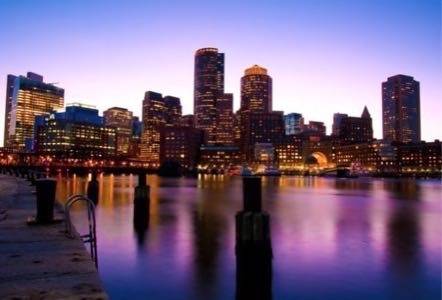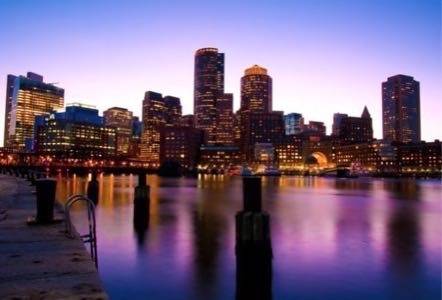 In Boston, the startup community, venture capitalists and state government all rue the day they let Facebook leave the city and move to San Francisco. Who could have known at the time that the social platform would one day have 850 million monthly active users and be headed towards one of the largest public offerings in history? Yet, as the anticipated IPO draws nearer, one of the biggest problems facing Facebook is how to monetize its robust mobile ecosystem. Mobile marketing and advertising has become a strength of the Boston startup ecosystem and Facebook may regret not being in the city to take advantage of all the talent the environment has to offer.
San Francisco has many unique qualities for a fledgling startup. Venture capitalists wallets tend to be easier to pry open, there is a robust developer ecosystem and many great opportunities for meetings and partnerships. If Facebook had stayed in Boston there is no guarantee that it would have become what it is today. Yet, the benefits that the Boston ecosystem can offer today may be better suited to where the company is headed.
The Roster: Boston's Mobile Mafia
Everybody who is anybody in Boston mobile gathered in Cambridge at Microsoft's New England Research & Development center (NERD) in the shadow of the Massachusetts Institute of Technology for Xconomy's Mobile Madness summit to discuss where mobility is headed and how it can affect the local community. Session panels were studded with all-star entrepreneurs and VCs such as Chris Lynch from Vertica (acquired by Hewlett-Packard), David Chang of Where (acquired by PayPal), Jason Jacobs (founder of RunKeeper) and Bill Seibel of Mobiquity. If you wanted a deep look into what is happening in mobile in Boston, NERD was the place to be.
One thing that struck me during Xconomy's sessions were just how many of these startups are focused on mobile advertising. Startups and public relations people in Boston that know me know that I am not fond of writing about mobile advertising. Frankly, the only people that really care about mobile advertising are the company's that actually do it and the publishers that take advantage of it.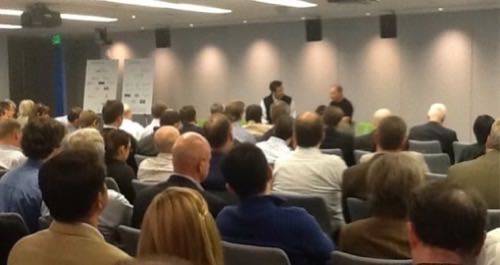 Image: Chris Lynch (right) is interviewed by Antonio Rodriguez of Matrix Partners during Xconomy's Mobile Madness 2012.
The highlight session during Mobile Madness was the group that the local community has taken to calling, "Boston's Mobile Mafia." The panel included: Lars Albright, CEO, SessionM; Mike Baker, CEO DataXu; Tim Burgess, CEO, Linkable Networks; David Change, COO, Where/PayPal; Ryan Moore, Partner, Atlas Ventures; and Ted Morgan, CEO, Skyhook. The session was moderated by Jeff Glass, Managing Director, Bain Capital Ventures.
Let's take a closer look at roster for Boston's Mobile Mafia. Albright and SessionM are creating a platform to drive engagement with mobile content and advertising. He was part of the executive team at iAd and one of the founding members of Quattro Wireless. Baker is the founder of DataXu, a real-time media management platform for digital advertising campaigns and is a veteran of interactive media at Nokia. Burgess has founded four other advertising tech companies and Linkable Networks converts all forms of digital ads into linkable offers. For those unfamiliar with Where, Chang helped create a platform that delivers information and offers from local merchants. Skyhook and Morgan were one of the first mobile-based location networks in the country.
When it comes to mobile marketing, ads and offers, there was a lot of firepower on that panel. All of those companies are fairly new and are yet to make large dents in the market but Boston is home to several other mobile advertising companies that have robust businesses.
Take for example the quartet of Nexage, Fiksu, Celtra and Jumptap. All four companies specialize in analytics, marketing and advertising across mobile platforms. Nexage is a real-time-bidding platform for mobile and counts Rovio and Angry Birds among one of its bigger clients. Celtra specializes in rich media ads on mobile. Fiksu tracks users and data across mobile users and specializes in marketing. Jumptap is one of the leaders in the U.S. in mobile-targeted advertising.
Outside of these major players there are several up-and-coming startups working on mobile advertising. Two veterans from Quattro Wireless (which became iAd) launched a mobile advertising startup called Adelphic Mobile out of stealth this week to great fanfare. The founders are Jennifer Lum and Changfeng Wang are working to create a platform that fits mobile advertising inventory with volume and traffic. There is also Jeff Peden with Crave Labs, a DogPatch startup looking to monetize the long tail of small and medium business advertising on mobile through Facebook (disclaimer: Peden is a good friend of mine). Nanigans, a company specializing in Facebook marketing for brands, is not specifically mobile but fits in this conversation as well.
As Facebook explores ways to monetize mobile it could have done well with the talent that these companies bring to the table.
Facebook's Mobile Strategy
Shortly after Facebook filed its S-1 to go public, we looked at the many options the company has to monetize mobile. Facebook's greatest advertising strength is the fact that it used the Like button to organize the mammoth amount of data it has on its users so to target advertising to their interests. The Like button is perhaps the greatest single innovation in structured data in the last decade.
The first thing we know about Facebook's mobile monetization strategy is that it is partnering with a variety of mobile operators to bring carrier billing to its Credits program and app ecosystem. T-Mobile, Verizon, Orange, Vodafone and Telefonica will be the first carrier's to participate in the program. The ability to turn Facebook's robust Web app ecosystem into real world dollars is one of the company's top priorities and by partnering with the carrier's for billing, Facebook is going straight to the flow of currency.
Yet, there are so many other opportunities to monetize mobile, as the Boston companies prove. Facebook ability to structure the data in the interest graph gives it great targeting ability. Mix the interest and social graphs with the location capabilities of smartphones and the ability to send push notifications to users becomes a very interesting proposition.
There are four main categories in mobile advertising and marketing that will grow within the next several years: coupons, loyalty cards, ticketing and gift cards. Dynamic companies like San Francisco's MoBeam will be important players in those four areas. The opportunity that mobile offers in these areas are to create a one-to-one relationship between marketers and mobile consumers as advertisers know who users are, what they want and where they are going. Facebook offers the perfect platform to facilitate that relationship given its knowledge of its users.
Mobile brand advertising will be important both to Facebook and the retailers that use the platform. Brands have an excellent opportunity to reach and engage consumers through mobile, especially on the local level. There is a $20 billion opportunity for mobile advertising according to time spent on with media vs. actual ad spending according to Kleiner Perkins Caulfield Byers 2011 Internet Trends report. Facebook is in the position to take advantage of a good chunk as it is in position to cater to both large brands and retailers as well as small and medium local businesses.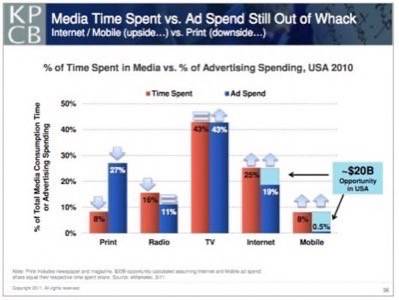 They key, as the Boston Mobile Mafia panel pointed out yesterday, will be to determine the key conversion metric for mobile users. Is it a combination of structured data around the Like button or a combination of location sensors, geo-fencing and push messages?
The Next Step
As the Boston Mobile Mafia showed yesterday, it has the depth of knowledge, expertise and resources to tackle the tricky problem that is mobile advertising. That includes creating the one-to-one relationship between advertisers and consumer devices, targeting, inventory, offers, deployment and delivery.
So, what does Facebook do? It has the resources to build out any offering that is being created by these independent startups and enterprises. Yet, is it more efficient to acquire one of these companies and its existing infrastructure than for Facebook to build on its own? Is it within the realm of plausibility that Facebook would open an Boston office that primary goal is to monetize its mobile offerings? By doing that, Facebook could take advantage of the talent in Boston while also solving one of its primary problems.
Top image: Boston skyline at dusk courtesy of Shutterstock.