Instagram is the iPhone photographer's app of choice, and it's not just because of those slice and dice filters. Are Instagram users hasty and lazy, or do they actually take time to craft the photos before uploading them? A study done back when Instagram was fairly new suggests that the hardcore users of the Instagram app are anything but lazy. In fact, they might be using this tiny app to create art and build beautiful new communites. Before Zachary McCune joined @piictu as a community manager, he found himself in the UK on a fellowship studying the software users of Instagram.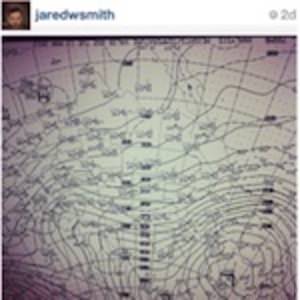 "I kinda think they're the neglected part of our technology," he tells ReadWriteWeb. "There's a lot of concern about technology but it almost always comes from this creator side, like the brilliant people in Silicon Valley or the people in developer communities. I don't really like that narrative." So he set out to do just that. The result is a surprising portrait of social media users who are not only engaged, but rather obsessed with how their images look. But then again, it was June of 2011. And Instagram was just getting big.
McCune grounded the research in a simple question: Why do users share personal media content with global networks? Rather than waxing poetic or theoretical, he decided to conduct a tight, four-week ethnography, a macro-assessment of Instagram users on the subject of "iPhoneography." The results show that Instagram users are indeed concerned with personal production and social reception. In other words, they're not rampant amateur food pornographers. As a caveat, McCune does note that the findings in his study do more accurately reflect the "hyper" user rather than the "average" Instagrammer.
McCune engaged in the Instagram culture by composing and sharing images, commenting on other user photos, engaging in dialogue and building relationships with other users, and studying the patterns of photo styles, sub-communities, practices and popular trends. He also traveled to an InstaMeet in London, learned about multi-app photo-editing tricks of advanced Instagram users – which were more common than one might think – and observed the habits of the London Instagram community. He also passed out 25 open-response survey and received 23 back, 12 from London InstaMeet attendees and 11 from international Instagram users who were deemed "popular."
From the surveys, six key trends emerged: sharing, documentation, seeing, community, creativity and therapy. People wanted more than anything to exchange images with others throughout the network, find people with whom they had common interests, document the world around them and see provide "visual status updates" to their friends. A community evolved. People were excited about the visual social interaction, and used Instagram as a creative outlet. They also found Instagram to be, in some ways, rather therapeutic.
"I think Instagram can gain a Flickr-like force, and by that I mean it will be content agnostic but people won't need to use Instagram filters," McCune says. "There's definitely an Instagram aesthetic, but a lot of things won't be about the Instagram aesthetic. It's like a whole creative ecosystem. And in some communities, there sort of a stigma about overlying on Instagram filters."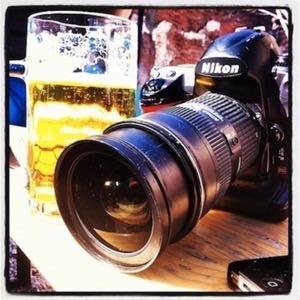 Is Instagram the New Site for Social Media Stardom?
Communities start out small and insular, yet over time as users become "popular" there is an underlying sense of want to become famous. Social media famous.
"When I was studying Instagram, there was a lot more collaboration – tips, try this for this effect, if you're shooting at night make sure you stabilize the camera in this way," McCune says. "Early on I think there was more of a pack dynamic – who you engaged with and what that meant."
When the social media celebrity effect sets in, users stop engaging and start counting numbers. For 15 minutes you can be famous in front of 15 people. Is it worth it?
"Now you see a lot more comments – which is tragic," says McCune. "But at a certain level of accomplishment, there is a lot of follow this, follow me. The social has taken over. Now it's more about followers and less about engagement."
Food photographer Stephen Hamilton is not convinced that Instagram users give two craps. At least not when it comes to food.
"In my opinion, Instagram is a little bit of a bandaid," he says. "Some of these apps, you can apply contrast and adjust different looks to them. Like anything with these photo apps, it always gets overused."
But it doesn't have to be that way, friends. You don't have to become a social media celebrity who shoots crappy food porn photos. It can be so much more, you see.
"There's a lot of things in the photo that someone can respond to, promote conversation – then you get a wonderful interaction out of it," says McCune. "I hope that continues, because that's what's beautiful about being able to relate to photographs."
Images via Instagram.