Reuters reports that a Tennessee couple who "defriended" Jenelle Potter on Facebook were murdered by her father and another man.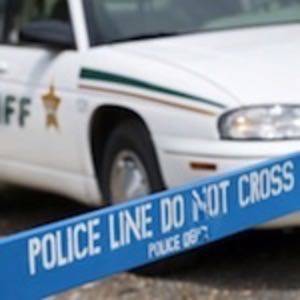 "This is just senseless," said Johnson County Sheriff Mike Reece told Reuters. "We've had murders, but nothing like this."
Jenelle Potter, 30, is one of those types who you just don't mess with. She is a Facebook fanatic who stays home with her parents and is constantly on Facebook.
"Once you've crossed her, you've crossed her father too," Reece said.
Marvin Enoch "Buddy" Potter Jr., 60, and Jamie Lynn Curd, 38, were each charged with two counts of first-degree murder on Wednesday in Mountain City, which is located in northeastern Tennessee. They were arrested on Tuesday.
Billy Clay Payne Jr. and Billie Jean Hayworth were the victims of this Facebook-induced crime, which occurred last month. The murderers spared Hayworth's eight-month-old baby, whom Hayworth was holding when she was killed. According to the Associated Press, Billy Payne Sr., who also lived with the couple, left the house at 5:30am for work, hours before the murderers occurred.
No charges have been filed against Jenelle Potter, the sheriff said.
Facebook "Caused" Domestic Violence in Texas
In October of last year, CNET reported that domestic violence erupted after a woman allegedly failed to "Like" her husband's Facebook update.
Benito Apolinar of Pecos, Texas, stopped by his wife Dolores Apolinar's house to drop off his two children. After 15 years of marriage, the two had recently decided to separate. Dolores would not let Benito into her home because she was on house arrest and did not want to get in trouble. Plus, Benito was drunk. They exchanged a few words, and then Benito came into the house anyway, pulled Dolores' hair and punched her in the cheek.
Benito's version of this story is quite different, and has everything to do with a Facebook status update.
According to Benito, the two had been staying together at the house for a week, and he was upset that Dolores did not click "Like" on a Facebook status update about the anniversary of his mother's death. In his version, Dolores hit herself in the face, and then smacked him in the eyebrow area with her phone.
Benito Apolinar was arrested on battery charges.
Image courtesy Shutterstock.