AT&T has a bone to pick with the Federal Communications Commission. In the mobile operator's quarterly earnings call this morning, CEO Randall Stephenson blasted the FCC over its leadership in making additional spectrum available to carriers to handle the explosion of mobile data flowing through the operators' pipes. Stephenson and AT&T are bitter after the FCC blew up its proposed acquisition of T-Mobile. Stephenson said that because of AT&T's spectrum crunch it will be forced to raise prices and take additional actions against the highest data users.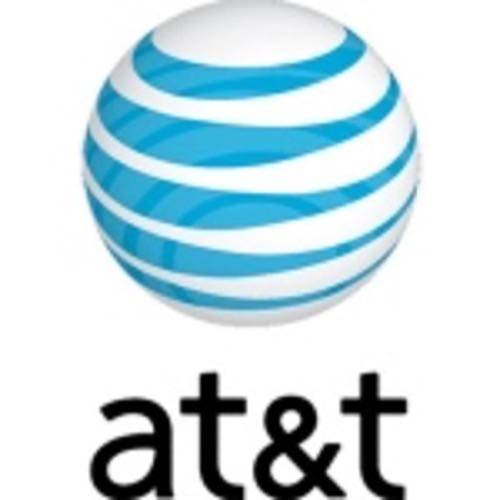 Stephenson's remarks come as AT&T announced that it sold 9.4 million smartphones including 7.6 million iPhones in the the fourth quarter of 2011. AT&T has been crying about its spectrum paucity for several years now with the iPhone and other smartphones driving the company's desperation. See Stephenson's harsh message to the FCC below.
Here are Stephenson's pertinent comments during the scripted portion of AT&T's earnings call. Since it was scripted, this message was something that Stephenson and AT&T thought quite a bit about before issuing the statements.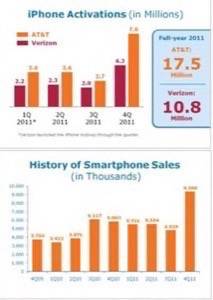 "The No. 1 issue for us, and the industry I believe, continues to be spectrum. This industry continues to see just explosive mobile broadband growth. It provides one of the few bright spots in the U.S. economy, but I think we all understand that this growth cannot continue without more spectrum being cleared and brought to market. Despite all the speeches from the FCC, we are still all waiting. The last significant spectrum auction was nearly five years ago now. This FCC has made it abundantly clear that they will not allow significant M&A to help bridge these delays in clearing up new spectrum. So, in absence of options, our company and others have taken the logical step to make smaller transactions to acquire the spectrum we need to meet demand.

"But, even here we need the FCC's action and leadership and unfortunately even the smallest and most routine spectrum deals are receiving intense scrutiny from this FCC, often times taking up to a year and sometimes longer for these to be approved.

"Now, I hope I am wrong but it appears the FCC is intent on picking winners and losers rather than letting the markets work. A lot of recent comments and speeches by certain members of this FCC suggest that they and not congress should decide how spectrum auctions are conducted including who can participate and what the conditions should be for participating. Meanwhile we pile more and more regulatory uncertainty on top of an industry that is the foundation for a lot of today's innovation, making it difficult for all of us to allocate and commit capital. In this industry we all know that capital investment equals jobs. So, the end result of this is that we have an industry that is just really stuck in creating real capacity.

"We will certainly do our part to provide leadership on these issues, but it is also clearly time for Congress and the FCC to step up. In the interim, this environment has clear implications for our business.

"First, while our overall spectrum position is competitive, we've led the way in mobile data. Therefore our utilization rates are running very hot and demand continues to accelerate. So, we will continue to do a number of things. In a capacity-constrained environment we will manage usage-based data plans, increased pricing and managing the speeds of the highest volume users. These are all logical and necessary steps to manage utilization. LTE deployment is also going to play a roll. We ended 2011 with 74 million LTE POPS covered and will accelerate that pace considerably in 2012, setting us up to complete deployment to 80% of the U.S. population in 2013. LTE does give us a 30%-40% lift in network efficiency, but at current growth rates that equates to only a year's growth in traffic. So, LTE is important but it is not the silver bullet in terms of capacity planning. What that means is that to meet customer demand we need to continue our spectrum push."
Note: Bold emphasis ReadWriteWeb.
What does this boil down to? AT&T says it needs more spectrum and is threatening the FCC that it will end up punishing users with data restrictions and higher prices if it does not get it. This message is relatively unchanged from the spin that AT&T used when trying to buy T-Mobile.
Stephenson also said that AT&T no longer has plans for rolling out rural broadband. The spread of broadband to the far-flung reaches of the country is a big goal of the Obama administration and the FCC. AT&T said that it would be able to reach near 99% of the country with broadband if it were allowed to purchase T-Mobile. Now, it has little strategy outside of of building up its LTE network across the country. At that, LTE still will only be available to 80% of the U.S. population on AT&T's network by 2013.
Note: This post has been updated to correct the spelling of Randall Stephenson.