Mocality, a Kenya-based crowd-sourced web and mobile business listings company, has accused Google of fraudulently stealing its customers. In a blog post today, Mocality's CEO Stefan Magdalinski maintained that Google has targeted its database, the core of its company, and lied to its users in an attempt to get them to join up with Google Africa's Getting Kenyan Businesses Online (GKBO) program.
Shortly after GKBO began in September, Mocality "started receiving some odd calls" from customers who were confused by pitches to build them websites that came from Google in apparent partnership with Mocality. There was no such partnership and Mocality claimed to discover it was Google lying to its customers to bring them into GKBO.
Google has released a statement which we have included at the end of the article after the jump.
Mocality did some pretty deep forensics on their traffic and discovered a specific IP, which used a Kenyan ISP and utlized the latest Chrome build, was extensively accessing their business listings. So on December 21, they re-directed a percentage of the inquiries from that IP to a page that gave a different phone number – one that connected to the Mocality call center. The calls that came in were startling.
Here's an example, a call from someone identifying himself as Douglas, from Google Kenya, who tells the person who answered the phone, whom he believes is a business owner using Mocality, that Google and Mocality are collaborating on a new website service. Another call, available here in transcript, has the speaker accusing Mocality itself of fraud. They estimated the team identified as Google Kenya made 20-25 calls per hour to Mocality customers.
After a Christmas break, Magdalinski said there were no more instances of access from that IP. Instead, a new trend started from an Indian IP which belongs to Google. The calls began again, but this time from India. Here's an example, starring a caller named "Deepthi."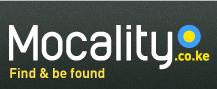 "It looks like Google has now outsourced the Getting Kenya Businesses Online operation to India!" wrote Magdalinski. He continued:
"When we started this investigation, I thought that we'd catch a rogue call-centre employee, point out to Google that they were violating our Terms and conditions (sections 9.12 and 9.17, amongst others), someone would get a slap on the wrist, and life would continue.

"I did not expect to find a human-powered, systematic, months-long, fraudulent (falsely claiming to be collaborating with us, and worse) attempt to undermine our business, being perpetrated from call centres on 2 continents."
We contacted Joseph Mucheru, Google's senior lead for Sub-Saharan Africa. We met and interviewed him in October in his office at Google's Nairobi headquarters where we talked, among other things, about the GKBO program. We have yet to hear back from him. We also contacted Magdalinski. If either respond, we will update this article.
Forbes reported that Google's policy manager for Africa, Ory Okholloh, said the company would make a statement by the end of the day. It is the end of the day in Kenya and all we have been able to get is a boilerplate line from Google's corporate PR department.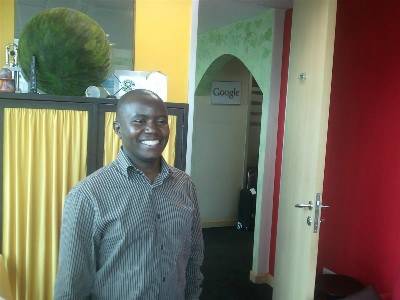 "These are clearly very serious allegations, and we are doing everything possible to investigate them."
Other publications, including The Register, have carried a different statement.
"We're aware that a company in Kenya has accused us of using some of their publicly available customer data without permission. We are investigating the matter and will have more information as soon as possible."
Clearly, Google is looking to shift the focus onto the fact that the information in Mocality's database was user generated. However, as Magdalinski notes on his Twitter account, "The real issue is not taking 30% of our 'publicly available db' – it's what was said to our customers on the calls."
UPDATE: Here is the statement from Nelson Mattos, Vice-President for Product and Engineering, Europe and Emerging Markets: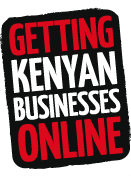 "We were mortified to learn that a team of people working on a Google project improperly used Mocality's data and misrepresented our relationship with Mocality to encourage customers to create new websites. We've already unreservedly apologized to Mocality. We're still investigating exactly how this happened, and as soon as we have all the facts, we'll be taking the appropriate action with the people involved."
As Matt McGee notes on Marketing Land:
"The statement doesn't specifically say that Google itself was doing the scraping and attempting to contact Mocality's customers. By saying 'a team of people working on a Google project,' Google keeps open the possibility of placing responsibility for the incident on third party contractors – which is similar to what happened last week when Google said that ad agencies were responsible for a poorly-executed sponsored blog post campaign for Google Chrome."
During my conversation with Mucheru in October, he spoke of GKBO as a Google program, conducted by the Kenya office he oversees, and not by a contracted group. If this was inaccurate, I hope he will correct it in his response to ReadWriteWeb's questions.