Last week, the Spanish government enacted a law containing provisions that allows copyright holders to have allegedly-infringing websites shut down within days of a complaint. The legislation, which sounds like a more extreme version of the controversial Stop Online Piracy Act (SOPA) being debating in the U.S., had actually already been passed, but wasn't implemented until Spain's new, notably more conservative government took control.
The Sustainable Economy Law, which contains the anti-piracy provisions, was enacted in part to help encourage investment by U.S.-based media and technology companies. Today it was revealed that American interest in the law being enacted may have been more than casual. Spain was actually threatened by the US with being put on a trade blacklist if the law wasn't passed, according to cables released by WikiLeaks.
In addition to the WikiLeaks cables, Spanish newspaper El Pais obtained a letter from the U.S. ambassador to Spain expressing "deep concern" over the country's failure to enact the law and suggesting that economic punishment may be in order.
The revelations confirm what many had suspected about the extent of U.S. involvement in encouraging the legislation. It also says a thing or two about the influence of the media industry and its lobbyists, which apparently goes well beyond domestic initiatives like SOPA itself.
Last month, as the administration of Spanish President Jose Luis Rodriguez Zapatero was on its way out of office, the U.S. Ambassador evidently ramped up pressure on the government to enact the anti-piracy law, which was crafted with help from the U.S. government. The Zapatero government declined to cave in to the pressure, but Spain's newly sworn-in administration made it a top priority and officially made it law last Friday.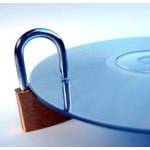 Explains TorrentFreak:
In the letter, which was also sent to Minister of Culture Ángeles González-Sinde after whom the law is named, Solomont noted that Spain is already on the Special 301, the annual report prepared by the Office of the United States Trade Representative (USTR) detailing 'trade barriers' based on intellectual property issues.
Solomont's threat was that should Spain not pass the Sinde Law (described by some as the Spanish SOPA) then the country would be degraded further and placed on the Priority Watch List. This serious step would mean that Spain was in breach of trade agreements and could be subjected to a range of "retaliatory actions".