It was only a matter of time. Baby Beluga is swimming away… well, sort of.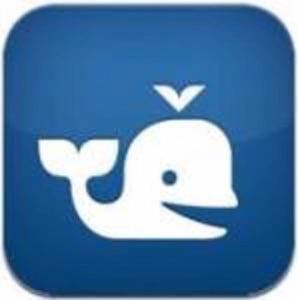 In a blog post earlier today, Beluga announced that, as of Nov. 11, you won't be able to send messages with its service. If you want to hang on to your Beluga messages, download an archive before Dec. 15, when the service shuts down for good.
Beluga was acquired by Facebook in March 2011. At that time, a Facebook spokesperson said the app would "continue to function as it does today…for now." The end of Beluga was near.
Now, if you're jonesing for a group messaging replacement, Beluga suggests you check out Facebook Messenger.
How Beluga Became a Facebook Whale
Beluga was created by ex-Googlers Lucy Zhang, Ben Davenport and Jon Perlow. It launched in December 2010. ReadWriteWeb's John Paul Titlow took a closer look at Beluga in February, right before SXSW. Then, in March 2011, Beluga was acquired by Facebook, beating out group messaging apps, GroupMe, which was acquired by Skype this past August, textPlus and Kik.
ReadWriteWeb identified group messaging as one of the top trends of 2011.
Earlier this month, Facebook announced updates to Facebook Messenger that allowed users to see who is online, who's mobile and when the other person is typing. It's now available internationally in 22 languages on iOS, Android and Blackberry.