When people discuss "company culture," they usually do so in terms of employment or sales. How will the way this company has developed to solve problems affect my chances of successfully working for them? How will the timbre of their daily work influence the approach I take to sell to them? But in Africa, the company culture of three big tech firms continues to influence how they treat both an emerging market and the growing human resource they have to draw from in the continent.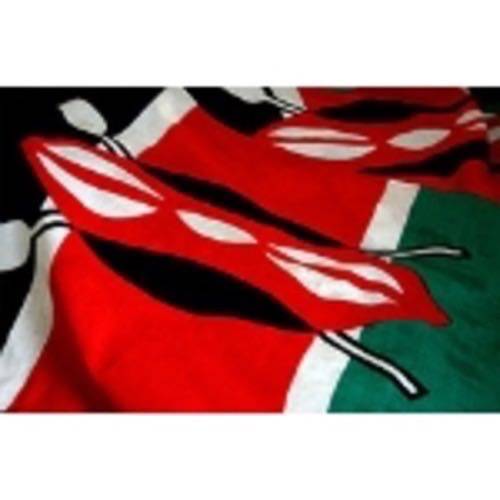 I spent a day talking with leaders from IBM, Microsoft and Google about their operations and goals in Africa. We spoke in their offices in Kenya, increasingly important as a gateway to East and Central Africa, as well as to the content as a whole. It turns out that each company's culture has significantly tinted how each sees Africa, and how they operate.
IBM
IBM was the only company that gave us a presentation during our meeting. The presentation, riddled with typos, was nonetheless almost painfully professional. It listed assets and plans and platitudes. It focused on the past, specifically, Africa's. The meeting, carefully planned, more mannered than polite, was also overstaffed, with four people representing the company.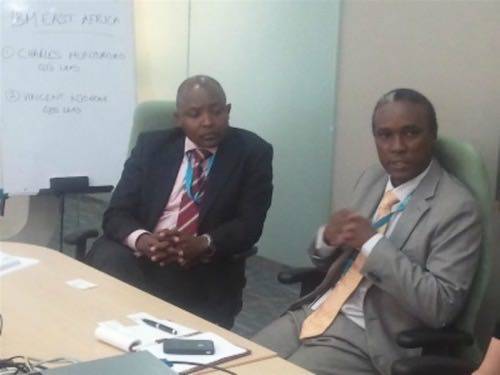 IBM was depicted in an introductory slide as being present in Kenya since 1959. In reality, they were in Kenya for a couple of years before leaving for almost six decades, to return only in 2009, once the election violence was well and truly past. Their presence was maintained in the interim by sales representatives. Now they staff a full-fledged subsidiary office.
Charles Munyororo, Global Technology Services Leader for IBM East Africa Ltd., and Vincent Njoroge, Global Business Services Leader (I still have no idea what those titles mean), took us through the set of slides.
The long and short of it (mostly long) was that IBM is a firm believer in an Africa made up of refineries, mines, ports and governments. For IBM, this suits its strength as a large-scale, well-entrenched firm with a focus hardware and consulting. The realities of African tech strengths and needs were touched on by, but seemed lost on, the company.
One of Kenya's best known social web innovations is a bankless mobile money transfer system, called M-Pesa. M-Pesa, although allegedly developed independently, was subsequently managed by Vodafone affiliate, Safaricom. IBM now runs it for Vodafone. It is popular because banks have very little to do with the way it works, person-to-person. Most users will never interact with a bank as long as they employ it. Since most Kenyans, and most Africans, do not have bank accounts and credit cards, M-Pesa is a popular product. IBM, however, plans to develop bank-specific payment tools so that all the banks people aren't using can, as Njoroge put it, recoup the fees they aren't getting from the people who are using M-Pesa. Good for IBM and its customers, possibly, though it is hard to see the gain for M-Pesa's existing customers.
As we took our leave, I asked Mr. Munyororo whether IBM had a relationship with the de facto geek HQ of East Africa, iHub. "No."
IBM's agreement to manage the large African mobile provider, Bharti Airtel, will make it a mobile player for some time to come. But its apparent disdain for the rich ecosystem of geeks in its midst may indicate a time of difficulties to come when its tech equivalent of a resource extraction economy falters.
Microsoft
Microsoft's General Manager for East and Southern Africa, Louis Onyango Otieno, met us in an office with a lengthy boardroom table that would have not been out of place anywhere from Osaka to Redmond. In fact, nothing in the room would have led you to the conclusion you were in Africa aside from Otieno himself. As General Manager for East and Southern Africa, Otieno has led the software company's efforts in the region in recent years.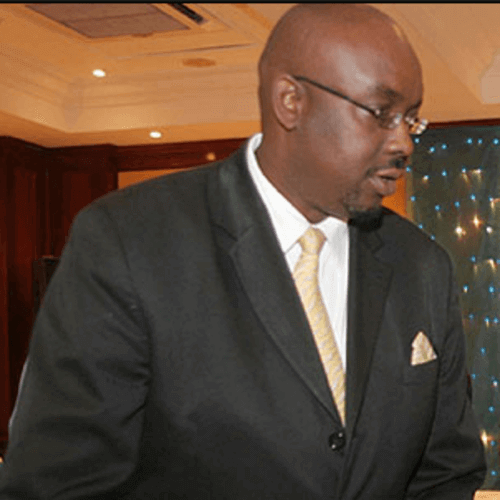 "What I'm most proud of," he said, leaning back in his padded chair, "what I hope I'm remembered for, is our localization of all of Microsoft into Kiswahili." Kiswahili, an Arab- and Bantu-based lingua franca for East Africa, is Kenya's national language. Microsoft agreed to a project that would allow everything from software help copy to the Windows operating system itself to be expressed in that tongue.
Otieno created a list of 3,000 tech words that Kiswahili did not already have – CPU, web browser, Windows – and assembled a group of linguists and charged the latter to translate the former. They did so with great pride, he said. It was their, and his, legacy, and a formidable legacy for Microsoft in Africa.
One gets the sense after talking with Otieno about Microsoft, that the company is under no illusions as to the importance of the market, which is 1-billion strong and is assiduous in its work toward understanding and appealing to it. Nor do they underestimate its capacity for growth. 40% of Africa's people are currently under 20 years old. That is a huge growth market.
There is also an effort made to welcome African interns and high-performing graduates into the company. Clearly, Microsoft is paying attention to its customers and to the culture (and language) of its future customers. How much are they learning from Africa however is impossible to say. Focus is still, in Africa no less than Redmond, on Microsoft's successes, namely, its operating system and its Outlook business suite. But the former is 30 years old and the latter debuted well over a decade ago.
Google
One of the things I asked the representatives of all three companies I visited was how the African tech landscape would look in five years. Specifically, how would Africa enter the world's tech consciousness on a big scale?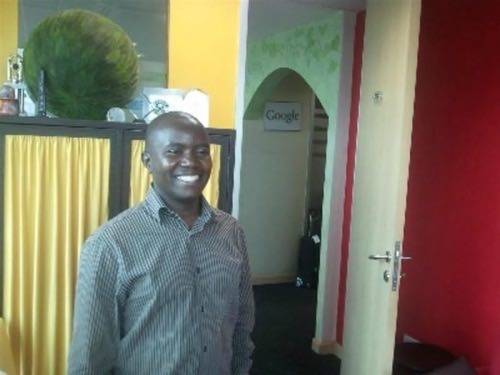 Both IBM and Microsoft demurred. But Joe Mucheru, Google's regional lead for Sub-Saharan Africa, launched right into his vision of the region with no reservations.
"It won't be five years," he said, leaning forward in one of Google's small conference rooms in Nairobi. "I don't even think it will take two." In Mucheru's future, Africa's contribution to the social web will be in the creation of a "social labor marketplace." In much the same way that eBay enabled a globalized individual marketplace of things, Mucheru believes that African geeks will help to create a similar marketplace for labor.
"Africa needs more jobs than it can import," he said. With a distributed one-to-one and one-to-many marketplace, the growing number of increasingly educated African youth will be able to sell their skills – coding, translating, journalism, piecework manufacturing and assembly, whatever it might be – on a worldwide market at the rates it will bear. This, he believes, will mark the beginning of a new kind of marketplace, used by both sellers and buyers of work around the globe, and it will bear the unmistakable mark of its African developers.
Google is counting on the African developer ecosystem to make its market work, but it is still focusing mostly on nurturing the market and not as much on nurturing the contributors. Its current push is to get all local and regional businesses online, using Google products. It is donating expertise in training and materials such as computers to local universities.
Mugu Kibati, Director-General of Kenya's Vision2030 program, described Kenya's government as "grateful" for the company's decision to locate its primary Africa office there, despite the 2007 election violence. Google has placed a long-term bet on Africa in general and Kenya in specific, Kibati said Google officials had told him. They see Kenya much as Kenyans do, as a place with ups and downs but whose overall course is straight and fruitful.
Despite the Googleness of the offices I visited, those working there were nonetheless far more formally dressed than their counterparts back home. One resident journalist remarked that Kenyan businesses were unfailingly professional and "procedural" than an analogous workplace in the States. This is in part a function of the formality the country's inherited from its colonial British overlords upon declaring independence in 1963. In fact, Kenya's former president Daniel Arap Moi was nicknamed "Nyoya," or "footsteps," as in, people should follow in his, with alacrity and a minimum of fuss. Those who didn't wound up in Nyoya House, the basement of which was famous for its torture chambers.
Kenyan business places are hardly torture chambers, but they are stiff and that stiffness may not put them in as good a position as they could hope to be in, so that they might quickly shift and catch new currents in the continent.
Qui Bono?
But the workplaces of giant tech companies may not, in the long run, be where the business of the nation is conducted. In a later story, I will examine Kenya's entrepreneurial geek culture and the private organizations that incubate them.
The "corporate culture" of these three big high-tech companies has not changed with its change of scenery. I suspect it is much the same for Cisco, Samsung and the many others currently lighting out for, or landing in, Africa, with its increasingly educated and gradually more affluent consumer base. In fact, they are as likely to change Africa as much as Africa changes them, unless, of course, the real engine of Africa's growth is found somewhere else, in, say, the native expression of an international constant: nerd love.
Otieno photo via Nairobitech, other photos by Curt Hopkins | Disclosure: the Republic of Kenya provided the reporter's airfare and hotel.