Yesterday, Steve Jobs officially stepped down as CEO of Apple. Today, the Linux kernel turns 20. That makes it as good a time as any to look back and assess – which has shaped computing, and the world, more? Linus Torvalds' "hobby OS," or Steve Jobs?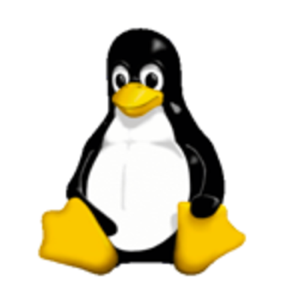 This might seem like an unfair comparison, one man versus an army of programmers and companies. But that's at the core of the question. Is it Jobs, a leader who pays close and particular attention to detail and focuses on a single mission? Or the Linux community's collaborative but uncoordinated approach that gives free reign to companies to do what they will with the operating system?
The Case for Steve Jobs
It's hard to separate Jobs and Apple. From the Apple I, to popularizing the GUI, to the iPhone, Apple has had an enormous impact on computing. Even when Apple hasn't led the market in sales, it's still helped influence certain other dominant operating systems.

Read our coverage of the Jobs

Resignation here:

But Jobs did have quite an influence outside Apple as well. The first Web server and Web browser were ginned up by Sir Tim Berners-Lee on NeXT computers, another Jobs company. You might argue that Berners-Lee would have done the work on a different system, but NeXT gets a bit of credit here as well.
Then there's the little matter of Pixar. Few seem to remember, but Jobs bought Pixar from Lucasfilm. It started as a shop for high-end graphics hardware, but ultimately became the studio that brought us some of the best animated films of all time.


Since Jobs' return from exile to Apple, the company has gone from strength to strength. Starting with the iMac, Apple returned to relevancy in personal computing. Then the company introduced iTunes and the iPod in 2001. The iTunes Store in 2003. And, of course, there's Mac OS X. Jobs and company created the desktop OS by which other desktop OSes are measured. Under Jobs' supervision, Apple did the unthinkable – it has enjoyed a brilliant second act, something nearly unheard of in computing.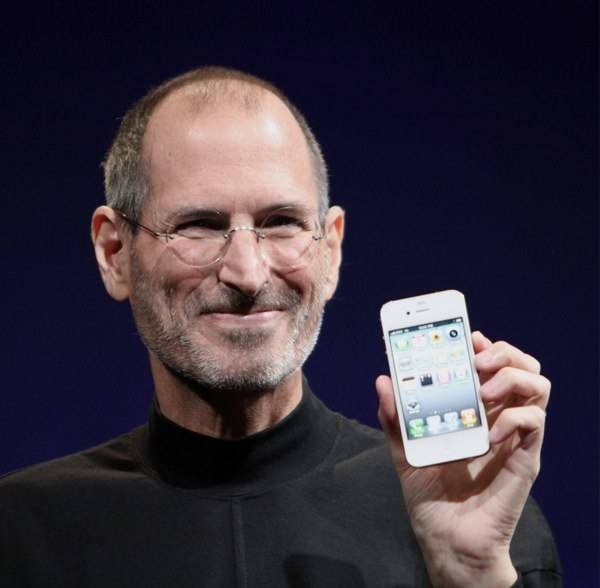 What really stands out as Apple's crowning achievement, though, is the iPhone. The company has done more to make personal computing truly personal than any other. The iPhone was the first smartphone that really is the computer in your pocket. Sure, others have come along later – most notably Android. But Apple paved the way, especially once the company launched the App Store and allowed developers to write third-party apps for the iPhone without going through the telcos to reach users.
The iPad was a logical next (no pun intended) step after the iPhone. It surprises me to this day that none of Apple's competitors seemed to get this, and that they've taken so long to respond with such inferior tablets.
In short, Jobs career has been full of innovation. Jobs sets the standard for the hands on, master of detail style of leadership. Without Jobs at the helm at Apple, I suspect we'd still consider the BlackBerry the pinnacle of smartphone development. Tablet computing? We'd probably still be seeing the bulky not-quite-notebook computers that require styli and single-touch operation.
The Case for Linux
As you might guess, I'm a bit biased when it comes to Linux. I've been a fan of Linux since I discovered it in 1996, long before it was a major commercial concern or viable for the mass market. But I have a healthy respect for Jobs and Apple as well, so let's look at Linux objectively and see where it's taken us in two decades.
It's not so much the technology behind Linux that's fascinating – it's what Linux has enabled in its 20 year lifespan. Linux has grown from a hobby OS that ran only on Intel-based 386 computers to powering everything from the smallest embedded devices to most of the world's supercomputers. While Linux has largely failed to make a dent on the desktop, where Apple shines, it's made amazing progress everywhere else.


If you're reading this site, you're using Linux indirectly. It's no exaggeration to say that the Web as it is today would not exist if it weren't for Linux. The rapid explosion of Web sites and Web businesses were made possible largely by Linux. Not because Linux was technically superior, but because it was freely available and open to modification. Many of the largest and most influential businesses of the last decade wouldn't have been viable if it weren't for Linux and the rest of the free software stack.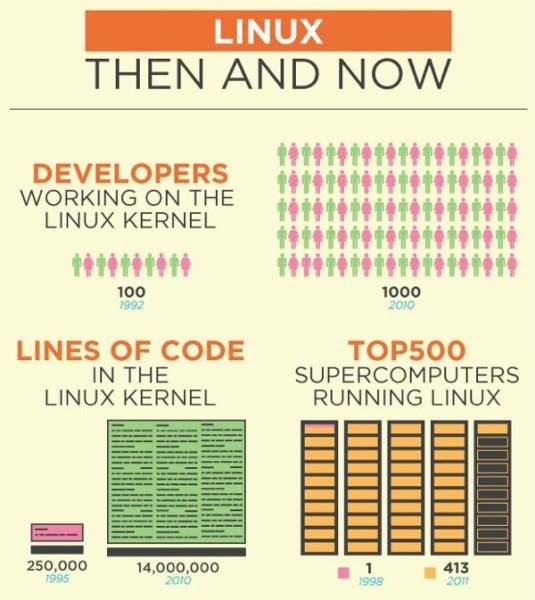 Use Facebook, Twitter, or Google? Again, all of those companies depend heavily on Linux. If you buy stuff from Amazon, bid on auctions on eBay, or watch a movie using Netflix streaming – you're using Linux. Linux also powers control systems in nuclear submarines. It's hard to imagine the rise of big data or cloud computing without Linux. Amazon Web Services? Linux. Rackspace Cloud? Linux. Google App Engine? You get the idea.
On the consumer side, life would look a lot different without Linux as well. If you use an Android phone, or a Kindle eBook reader, you're using Linux. It also powers the Roku Internet TV devices. It's also being used for In-Vehicle-Infotainment (IVI) systems, and countless other devices.
But the influence of Linux extends even farther. Linux has been, along with Firefox, the poster child for open source and mass collaboration. Jobs has shown the world what a visionary with attention to detail and a world-class technical team can accomplish when focused on a goal. Linux has shown the world what can be accomplished when you throw open the doors and allow anyone to contribute.
You could also argue that much of Apple and Jobs' success depends directly on Linux. No, Apple isn't using Linux in any of its products. But how popular would the iPhone or iPad be if it weren't for the aforementioned companies that depend on Linux? There'd be little demand for a Netflix app without Netflix. I wouldn't be fishing my iPhone out for directions using Google Maps when I get lost, nor would I be able to turn to the Yelp app for restaurant and business recommendations. Browsing the Web from my iPad would be a bit dull, especially without a ReadWriteWeb to peruse, Facebook to check or Wikipedia to look things up on. And it would put a serious kibosh on adding to my useless but encyclopedic knowledge of movie trivia, thanks to the IMDB app.
We mentioned Pixar as one of Jobs' successes – but it's a Linux success too. Pixar runs its rendering farms on Linux boxes, not Macs. In fact, much of the movie industry depends very heavily on Linux for rendering. And Macs for production as well.
So perhaps, looking back on it, it's not so much a question of whether Jobs or Linux influenced the world more. It may be that Jobs is the Yin to Linux's Yang. Jobs vision, and Apple's execution of his vision, is unmatched in consumer computing. He's undoubtedly set the bar, a very high one, for personal computing. At the same time, Jobs may be a genius, but he's just one genius. Linux has set the bar for flexibility and collaboration. Torvalds' decision to give Linux to the world, and to keep a fairly loose hand on the reins of Linux development, means that companies and projects have been able to take Linux places that he'd never imagined.