Did you know there are 3X as many smartphones being activated every minute around the world than there are babies being born? That's according to Hans Vestberg, CEO of Ericsson. "Those of us in this room can remember when mobile coverage was rare and we chose when to go online," Vestberg said on stage today at the CTIA wireless conference. "This next generation being born will expect coverage everywhere, will take being online for granted and will choose when they go offline."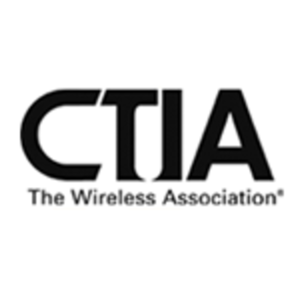 Day two of CTIA began with a heavy emphasis on statistics from the morning's keynote speakers and some of the numbers may surprise, delight and inspire you. Or they might make you worry that humanity is about to be overrun by smart devices. You might also feel inclined to contest one or two of them – but here they are.
Vestberg said this morning that his company expects there to be 8 billion mobile subscriptions live around the world in just 4 years. "Astute observers will note that there aren't 8 billion people on earth," he said. "We're definitely expecting multiple devices and subscriptions to be used by many people."
Vestberg emphasized that those 8 billion subscriptions would all be from human subscribers, too. Beyond those subscriptions, he predicted that there would be 50 billion network connected non-human devices in 10 years, representing 2/3 of all electronics. "All devices that can benefit from connectivity will be connected," Vestberg said in one of many references here to what's called the Internet of Things.
During peak times, Netflix streaming movies alone takes up 20% of all US badwidth consumption
Can the world's natural resources sustain that level of growth? "When you say 50 billion, a lot of people think of tablets and smart phones," leading wireless industry analyst
told us today in response to that question. "It's true that's going to be a constraint and new thinking may be required. If you look at companies like
, using NFC, creating printed electronics – over the next 5 or 10 years new forms of electronics will come into play. If there is a need and a big enough market, humans are good at figuring things out."
Other numbers that help paint a picture of the future being discussed here at CTIA:
During peak times, Netflix streaming movies alone takes up 20% of all US badwidth consumption. That from Sanjiv Ahuja, CEO of Light Squared, a wholesale network provider that said today it is going to spend $14 billion to build out wholesale 4G LTE US infrastructure over the next 8 years.
Where is China in all of this, you might wonder? Yang Jie, Executive VP of China Telecom, which has 60% marketshare in China, spoke at CTIA this morning as well. He said China Telecom reported $35B in revenue last year, 47% of which coame from wireless. The company expects that percentage to surpass 50% next year. Jie said that China Telecom plans to put a major emphasis on the Internet of Things as well.
For context, AT&T reported $124B in revenue last year and Verizon $106B. 60% of Verizon's revenues were from wireless.
China is the largest mobile market in the world in terms of subscribers, fast approaching 1 billion mobile phones in use, but these numbers indicate that monetization of that market remains significantly smaller than in the US, where there are 300 million mobile phones.
Any way you slice it, though, the wireless industry folks here at CTIA expect major and game changing growth of connected devices to accelerate in the next few years.