Fabio Sisinni of PayPal's Mobile team was at this week's CTIA Wireless 2011 conference in Orlando, Florida to talk about the company's vision for mobile commerce. Paypal's usage on mobile phones has soared over the past few years, and the company is now processing around $6 million in mobile transactions per day. It's on track to produce a total payment volume of $2 billion in 2011 on mobile, Sisinni says, a figure that's up from just $24 million in 2008.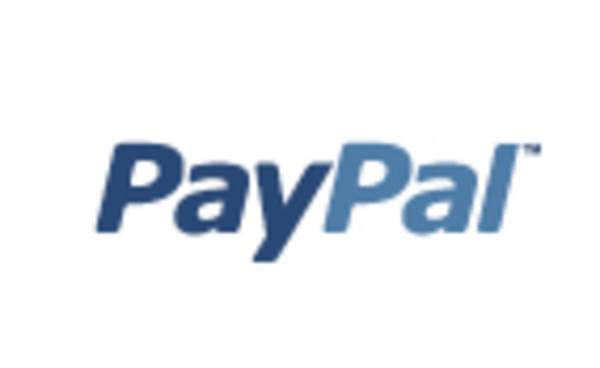 Along the way, PayPal has been experimenting with different types of technology, including everything from barcode scanning to NFC (near field communication).
PayPal Wants to be Your "Wallet in the Cloud"
In short, PayPal's vision for mobile is a "wallet in the cloud." Within this wallet, a customer could select any one of their payment instruments to make a purchase – a credit card, a debit card, a particular bank account, etc. But this vision isn't just for smartphones – PayPal wants to expand to every other Internet-connected device, too, including set-top boxes, TVs and even billboards. For example, PayPal would like to be a payment option embedded in the signage advertising a particular movie – just tap the sign and purchase tickets right there on its digital screen. It could also show up in signage related to local transit systems, too, so you could use PayPal to buy your train ticket or subway pass.
But PayPal knows that mobile payments aren't just a necessity for modern societies with smartphones and Web-connected TVs, it also has a place in the developing world. On this front, there have been recent initiatives to address this market, like Paypal's agreement with VIVO, the largest mobile phone service provider in Brazil and the southern hemisphere. Under the new agreement, subscribers can send in payments for airtime, goods and services using their mobile phones. The technology doesn't require an "app" to work, but instead uses USSD technology, which provides a menu directly on the phone where different payment choices can be made. (USSD is a protocol used by GSM devices for basic data communication.)
Technology Experimentation
When asked about NFC (near field communication), a short-range wireless technology for data exchanges between devices, and most often associated with digital wallet initiatives, Sisinni stressed that PayPal is not betting on just this one new technology. The company's goal is to be a "technology agnostic wallet in the cloud," he said. The service has to be ubiquitous. It has to work on any device, running any operating system.
That said, PayPal has been experimenting with NFC though its partnership with Bling Nation, an NFC-based startup where consumers stick "BlingTags" (NFC-enabled stickers) on their phones to pay for goods and services in the real world. When used at participating merchants, the money is deducted from the user's PayPal account just by tapping or waving their phone at checkout.
PayPal also acquired the popular barcode-scanning application RedLaser from Occipital last summer, and now provides that same technology to other mobile developers through a software development kit. This kit lets third-party developers build apps that use RedLaser's scanning technology in apps of their own creation.
Another experimentation was the integration of Bump into PayPal's mobile applications. With Bump's technology, users can tap their phones together to send money.
This sort of experimentation with new technology will continue over the next few years, Sisinni says. But at the end of the day, PayPal just wants to make sure it's a discoverable choice when there's an option to pay – whether with your computer, your phone, your tablet or whatever device comes next.