There's some interesting data from mobile analytics firm Localytics out this week – in a recent report, it found that 26% of the time, customers never launch a mobile application they've download more than once. In a report titled "First Impressions Matter," the firm detailed its findings, which includes both good news and bad.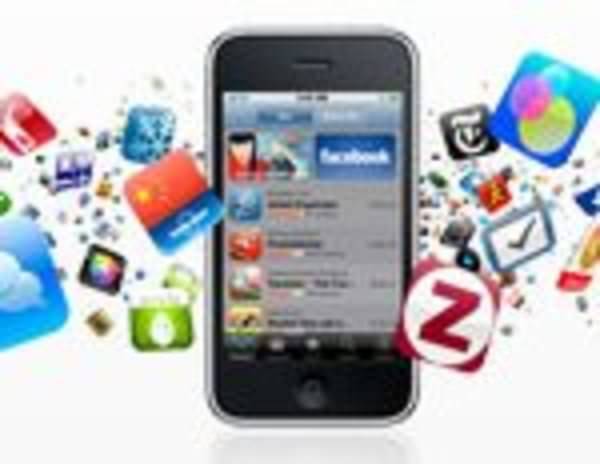 The App Loyalty Report's Findings
To determine the 26% figure, Localytics said it studied thousands of applications running on Android, iPhone, iPad, BlackBerry and Windows Phone 7 using its own analytics service. For all new customers of an app during 2010, Localytics watched for the first time the app was launched and then checked to see what sort of follow-on usage there was through January 25, 2011. All the apps used only once were grouped into the quarter where they occurred and calculated as a percentage of all new customers in the same quarters, Localytics explained.
The result was that that for new app customers between January and March, around 22% would never open that same app again. In both the 2nd and 3rd quarters, the figure was 26%. By the fourth quarter, it had grown to 28%. But on that last point, Localytics noted that 4th quarter customers may still use the app again sometime in early 2011.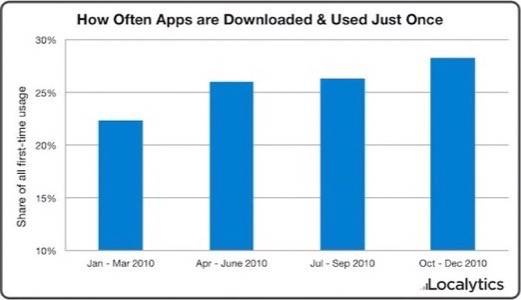 …74% of Apps More Than Once!
On the bright side, the firm noted that it's encouraging that 74% of users will actually launch your app and use it at least once more after download. We're not so sure that's encouraging, exactly – isn't that what's supposed to happen? After all, why would you download an app if you never planned to launch it? Note, as a commenter pointed out, this means an app is launch once more after the initial download. I'd imagine most app developers would hope their app isn't just launched the one time!
In any event, what this data is actually showing is that tracking download numbers alone is not a valid way of determining what the best mobile applications are, says Localytics. If a customer never opens your app or abandons it after only one (or two, or three…) uses, then high download numbers really mean you have a high churn rate.
As we noted late last year, mobile developers have been working to increase user retention and loyalty through a number of means in this crowded app ecosystem by using in-app purchases, subscriptions that deliver new content, notifications and app updates to encourage customers to return to their apps. At the time, however, Scott Kveton, CEO of Urban Airship, a mobile notifications provider, said that there's only a 5% retention rate on free apps after 30 days. In that case, the numbers from Localytics are actually better news than expected.