Amazon.com has taken down the Wikileaks web site under what appears to be pressure from the U.S. government. Senator Lieberman issued a statement saying that Amazon.com has informed his staff that the company has ceased hosting Wikileaks.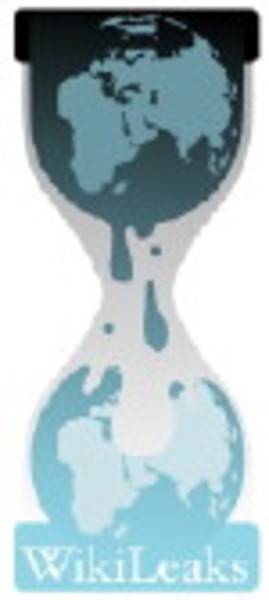 Wikileaks latest Twitter update reads "WikiLeaks servers at Amazon ousted. Free speech the land of the free–fine our $ are now spent to employ people in Europe." Wikileaks' other web site, Cablegate, is still up.
Senator Lieberman's statement:
This morning Amazon informed my staff that it has ceased to host the Wikileaks website. I wish that Amazon had taken this action earlier based on Wikileaks' previous publication of classified material. The company's decision to cut off Wikileaks now is the right decision and should set the standard for other companies Wikileaks is using to distribute its illegally seized material. I call on any other company or organization that is hosting Wikileaks to immediately terminate its relationship with them. Wikileaks' illegal, outrageous, and reckless acts have compromised our national security and put lives at risk around the world. No responsible company – whether American or foreign – should assist Wikileaks in its efforts to disseminate these stolen materials. I will be asking Amazon about the extent of its relationship with Wikileaks and what it and other web service providers will do in the future to ensure that their services are not used to distribute stolen, classified information.
As we reported earlier this week, Wikileaks appears to have moved its main site to AWS in an attempt to thwart a denial-of-service attack against its servers that began last Sunday. Neither Amazon.com nor Wikileaks responded to The Associated Press's request for comment.
A DOS attack on Wikileaks could affect other sites hosted on the same servers, so it's possible Amazon.com dropped Wikileaks for this reason. But since the site has drawn the ire of the United States government, and congressional Republicans are calling on Wikileaks figurehead Julian Assange to be be prosecuted for espionage, it's possible that Amazon.com dropped the site out of concern for its content.
On Monday, the Cablegate site was reportedly hosted by the French company Octopuce. A traceroute conducted this morning indicates the site is again being hosted by Bahnhof in Sweden.
A self-described "hacktactivist" calling himself The Jester has claimed responsibility for the DOS attacks. In the past, The Jester has attacked Jihadi web sites as well. The security blog Infosec Island has conducted interviews with him about his methods and motivations.
On Sunday, The Jester tweeted "If I was a wikileaks 'source' right now I'd be getting a little twitchy, if they cant protect their own site, how can they protect a src?"
However, the DOS attacks have only taken down Wikileaks web sites. There's no indication that any data has been compromised. Taking down Wikileaks' web site does disrupt its process for collecting leaks, but the materials Wikileaks has published are widely mirrored all over the web.