In a new survey (which is still accepting responses for the rest of today) Citrix is asking its IT customers to characterize their support for iPad in their businesses. Currently, over 80% of respondents expect to purchase the iPad for their company. Even more respondents are saying they will support personal iPads for their employees.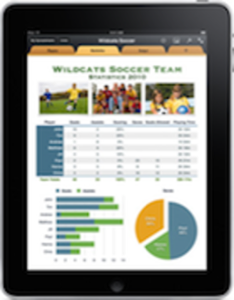 Survey Results
The Citrix team has shared an overview of the preliminary results.



While 84% of organizations will support personal iPads, 50% expect their organization to purchase the device for them.




80% will purchase and use the iPad for business.




The high level of adoption of the mobile device illustrates the confidence IT has that they can provide secure, safe access to company data and virtual desktops.




Support, according to respondents, for the use of personal iPads for work will open the door for more Bring Your Own Computer programs




The largest perceived benefits include the mobility to work remotely without interruption, greatly improving productivity for even the most remote workers.



Considerations
Realizing that the audience being surveyed is more likely to be interested in iPad due to self selection, it is still interesting the high level of support within business for the new device.
Here are a few additional thoughts about iPad's momentum in the enteprise.
Cost is a factor of volume. One of the big surprises of the iPad launch was the price offered by Apple for the device. For the functionality offered (especially as it gets closer to parity), it's a revolution in IT budgeting to consider this low-cost option for a hardware solution. The big win for Apple in the enterprise is going to be made on volume. If the company is successful, as it seems it will be, in continuing to have a "low SKU" approach to the market, it will continue to gain advantage through volume alone.
"Bring your own computer." In a way, this phenomenon is a big change. If Apple makes it acceptable, "Bring your own phone" may be close behind. This may break the logjam we see now where enterprises hand out corporate phones, yet consumers buy their own and carry them with them in the office (and then negotiate with IT for access to apps, for example).
Mobility as the killer enterprise app. The iPad with 3G has an unlimited data plan option that may be too good to pass up for IT managers who want to deploy mobile solutions or support the mobile workforce.
iTunes for corporate assets. The opportunity to deliver corporate content as subscriptions, podcasts, and video libraries could be a new wrapper on corporate assets. The ability to easily catalog resources is one thing that big intranets and internal corporate networks have been challenged with in the past. Perhaps the structure of a library approach will also target enterprise employees and reduce the friction in content distribution.
It's amazing to see the growth of momentum for iPad in business computing. This survey suggests the dynamics of iPad seem to be trending in Apple's favor. It's still a long way off before we see it create a large dent in enterprise laptop or desktop sales, but this movement is creating a new set of opportunities – and problems – in the enterprise.