Yesterday news broke that Microsoft and Nokia were announcing a partnership that would take Office outside of Windows Mobile for the first time. But after today's press conference, it's clear that this isn't just Word, Excel, and PowerPoint slapped onto Nokia smartphones: the world's largest cellphone maker will now support a whole slew of key enterprise software from Microsoft.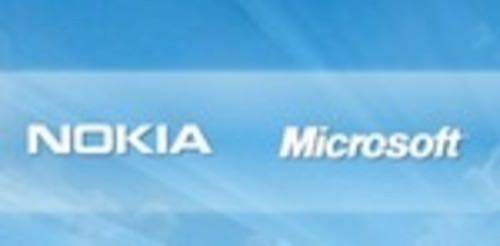 "This is much more than putting Microsoft Office on Nokia smartphones," said Nokia Devices executive vice president Kai Öistämö. In fact, Office won't even be the first move in this new alliance. Next year Nokia ESeries smartphones will start by including Windows Office Communicator Mobile, which is basically a contacts system. Later additions will be Office, SharePoint access, and Microsoft System Center.

Is Windows Mobile Dead?
Other than Apple questions, the first thing to come up this morning was what the future holds for Windows Mobile in a world where Nokia and Microsoft are partners. Until today there's been more than a small amount of competition between the two companies on that front.
Both Elop and other Microsoft representatives have said that Microsoft will still be throwing its full support behind Windows Mobile, with a release of Office Mobile scheduled for next year as well.
Despite statements to the contrary, it's clear that this move is an admission, even if it's implicit, that Windows Mobile hasn't shown the success in mobile productivity that Microsoft has hoped for.
A Full Business Suite for Mobile
Today's conference was with Öistämö from Nokia and Stephen Elop, President of Microsoft's business division, and both executives emphasized that the new alliance was aimed at the enterprise market. Despite rumors to the contrary this week, Nokia confirmed that they're sticking with Symbian while they bring the software to their ESeries devices.
The first service to appear next year will be Microsoft's Communicator, with full Office support later in the release cycle. Next up will be SharePoint and System Center, an IT infrastructure product.
Is the iPhone Next?
Tomorrow the Mac Business Unit of Microsoft has a somewhat mysterious news conference scheduled, and the speculation has begun. Now that the dam has broken on Microsoft software moving outside Windows Mobile, some have wondered if the iPhone was next.
One additional tidbit we gleaned from Microsoft representatives after the press conference this morning was that this was "Office related" and clearly for Mac, but it's "not related to mobility". In other words, no Microsoft App Store or Office for the iPhone will be appearing, at least tomorrow.