Can you imagine a news-delivering web application so compelling that you would pay a couple of dollars per month for it? What would it look like? That's the challenge facing The Reynolds Journalism Institute at the University of Missouri. They're working on a project called "Information Valet," which hopes to save the failing newspaper industry by finding a way to move news journalism online while making it profitable and sustainable.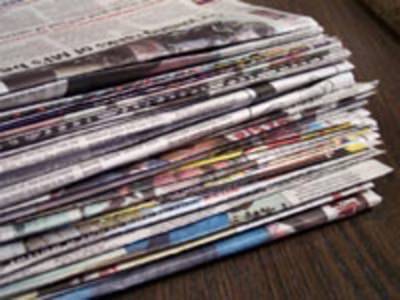 The Information Valet Project
As more and more newspapers crumble, there is concern that we will lose major sources of vital news and information. The threat of online news, which is both abundant and free, has turned this industry on its head, forcing companies to come up with new models for making money. But which of those models will end up working is anyone's guess at this point. Somemodels are attempting to use crowdsourcing to pay reporters' salaries, while other companies are finding their niche as hyper-local sources of information. The new Information Valet project aims to do both and more.
With the Information Valet Project, paying customers wouldn't just get a simple web page dedicated to news. Instead, the project would deliver "a 24/7 platform-agnostic nerve center that finds, organizes, shares, and makes sense of information from a vast array of paid, volunteer, independent, and partisan sources – and then serves it how you want, when you want it."
What makes this project different than any ol' customizable web portal like iGoogle or My Yahoo, will be the way you pay for its services with your attention. In addition to the small monthly fee, the service would manage your attention to deliver premium content. So for example, when you look at an ad, that would create a payment that would be credited to an account where it will go to offset your purchase of premium content later on. This model effectively makes attention the currency with which you make your purchases/
In addition, the Information Valet will offer a one-stop shop of sorts for all your web registrations across the web and a safe and secure place where your privacy is protected.
So, It Does What Exactly?
If you're confused as to how this project is anything new or different than the news offerings out there today, you're not alone. There are so many different pieces to the project, it's kind of hard to get a grip on what exactly it is. The best explanation we found so far comes from Martin Langeveld, who described the various aspects of the Info Valet project as follows: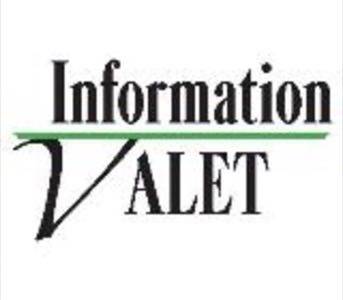 Content consumers/web users:
Would register their personal data via InfoValet and would, in a secure system, retain complete control over who could access that information.
By doing this, they would also gain the convenience and security of not having to enter a raft of data over and over each time they register at another site to access information or make purchases. Their personal information would reside in only one place on the web.
In return for allowing selective access to their personal data, they would gain two important benefits: (1) access to information more tailored to their demographics, needs and interests, and (2) a system of rewards in the form of cash or points based on their web usage and exposure to advertising content. These rewards would be greater if they are willing to share, selectively, a larger amount of personal information with advertisers for targeting purposes.
Content providers including newspaper web sites:
Would act as portals through which content consumers initially sign up for InfoValet. As such they could gain a share of future transactions, including ad-viewing rewards, associated with individuals they have signed up–even when those users are elsewhere on the web.
Would be able to sell and host advertising targeted more precisely at site visitors by means of InfoValet registrations
Commercial content providers/advertisers:
Would benefit from more efficient, better targeted ways of advertising to InfoValet registered consumers, published through "trusted nodes"–local brands through which consumers have signed up for infoValet
Could send new, more welcome forms of commercial content to InfoValet consumers
Could This Work?
For something like this to succeed it will take a good bit of effort. Internet users are used to information being free, and will balk at the idea of having to pay for it. The additional services that make this project compelling and valuable will also have to be easy for the average internet user to understand, and – let's face it – we're not there yet. However, as news giant Rupert Murdoch recently stated, the future of newspapers goes beyond dead trees. In other words, now may not be the time to summarily dismiss new ideas such as this without first giving them some serious thought. The current business model for newspapers may not be working, but we've yet to develop what the next model may be. Could this be it? We'll have to wait and see, but at the moment it looks like an uphill battle.
You can learn more about the Information Valet project here, read the summary PDF, or view the PowerPoint.