RealNetworks had
their Q2 2006 Earnings Conference Call on Thursday evening (PST) and the transcript from
SeekingAlpha makes for interesting reading. The two main points that came out of it, from
a product and market perspective, is that 1) RealNetworks is exhibiting very strong
growth in the gaming market; and 2) they see Microsoft's Zune announcement as a big
opportunity to take market share with their own "end-to-end music" strategy, which
emphasizes partnerships with hardware makers.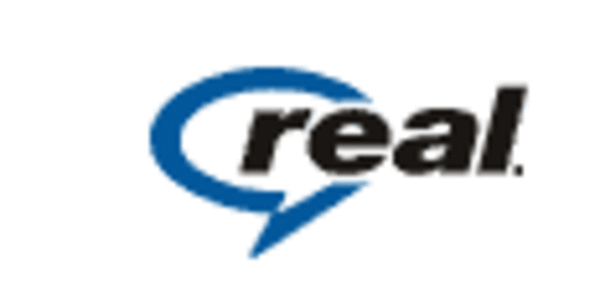 On the games side, Real had revenue of $21.2 million in Q2 from games – up 55% from Q2
last year. In fact games now represents 24% of Real's total revenue, up from 17% a year
ago. Music in Q2 brought in $30.1 million, up 21% from a year ago. So when you look at
those numbers, you see that games generates 70% worth of the revenue that music brings in for Real –
which surprised me, because I always think of Real as a music company.
In terms of music subscription, Real now has 1.625 million paid subscribers in the
quarter – "up over 41% from last year."
Games
So where is this gaming growth coming from? A lot of it is in the PC casual games
business. Real's strategy is "participating across all parts of the casual games value
chain — developing, publishing and distributing games." CEO Rob Glaser spoke about this
more in the Q&A part of the call:
"We think we are number one as a publisher, in both U.S. and Europe in the PC casual
games business. As we said, in terms of our own distribution, we are tied for number two.
The only network that has nominally bigger distribution is Yahoo!, but even there, we are
pretty sure, based on all the metrics we have seen that we download way more games than
them, but they have more advertising-free web traffic."
They claim to deliver over 750,000 game downloads a day. Real is also exploring
advertising in games (the interstitial model), which they see as a growth area.
RealNetwork's answer to Microsoft Zune
To the music now, where Real is talking tough about Microsoft's apparent conversion
last week to Apple's "proprietary vertical platform" strategy.
"Apple's success with the iPod and iTunes has raised a fundamental question — is this
going to be an industry based on proprietary vertical platforms, each from a single
company, like the video game console business, or is the industry going to be based on
interoperable platforms that separate hardware and software, like the PC, CD and DVD
players?
This issue got even more focus last week when Microsoft in effect announced that it is
flipping its strategy from the latter to the former, i.e. from horizontal to vertical. It
is one of only three companies in the PC space with end-to-end media distribution
technology."
A comment later in the call by Glaser emphasized this:
"…the fact that Microsoft has in effect abandoned all of these guys and said
"We are doing it all ourselves. We are going to follow the Apple iPod model, the
Xbox model" — we think is a great gift from them and we are grateful for it, and
we intend to fully capitalize on it."
So Real thinks Microsoft has "literally thrown the baby out with the bathwater." Real
thinks it can compete with both Apple and Microsoft by pursuing an end-to-end music
solution which has an "interoperable platform" – meaning partnering with hardware makers.
This is where Real's Web Services platform will come into play, which Read/WriteWeb
profiled a couple of weeks ago.
RealNetwork's message here is pretty simple…
"Indeed, Microsoft's decision to join Apple in the vertical camp provides us a great
opportunity to partner with a number of other companies who make excellent hardware and
who are open to integrating it tightly with our Rhapsody software platform."
…, but I suspect difficult to implement, given Apple's market share and Microsoft's
market clout. Another concern would be Real's DRM – which David Freeberg
calls "some of the worst out there." Real probably has a fair bit of PR and other
work to do, to make their solution a viable alternative to Apple or Microsoft Zune.
A final note that the subscriptions model will remain Real's main driver for their
music strategy:
"Our primary focus will be on delivering subscription-based services end-to-end,
including with grade portable devices. An important secondary focus will be marketing and
enhancing Rhapsody as a Web 2.0-based platform that can be integrated into any web
application or service."
Software distribution
Also mentioned in the call was Real's software distribution platform. With
750,000 games a day, plus downloads of RealPlayer "and other products" Real claims to
distribute over 2 million pieces of software daily. Real says this makes them "the
Internet's third-most popular destination for software downloads."
Real intends to expand this distribution channel over the coming months, "both as a
platform for distributing new products from Real and selectively expanding our
partners."
Summary
It's interesting to see Real ramp up their gaming business, while at the same time
fighting some fierce battles on the music front. Not only do they have Apple to contend
with now, but Microsoft Zune. I was impressed by their new web services
initiatives, but I'd like to see them make the Rhapsody service easier to use (e.g.
the sign-up process is a pain and requires your credit card). Also Real obviously has
some work to do in terms of DRM. But they're showing good growth and RealNetworks is
definitely on my list of companies to watch.