In 2001, spam accounted for an estimated 5% of our email. In 2007, it clogs our inboxes to the tune of 90-95% of all email sent, according to a new report released today by Barracuda Networks. Barracuda, a leading vendor of spam filtering technology, based their analysis on the over 1 billion emails that the company's software scans each day. The year-over-year increase appears to indicate the failure of the US federal CAN-SPAM Act, which was passed in 2004 when spam only accounted for about 70% of all email sent.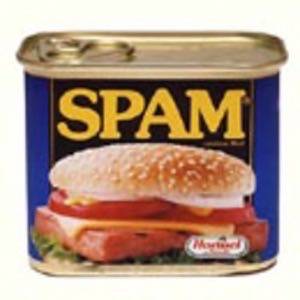 Last month we reported on a study from research firm IDC that predicted that 2007 would be the first time that spam out numbered legit email. Our readers didn't think that sounded right: surely spam outnumbered legit email years ago. "Spam sure as hell surpassed legit emails in my inbox — years ago. Mine. My mom, dad, sisters, brothers, aunts, uncles, every single friend I've talked to about it, my cat and dog, Boobo my hamster, everyone…" wrote one commenter.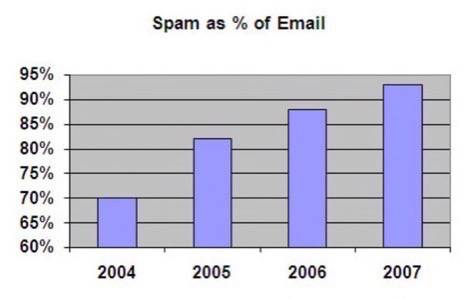 Barracuda's report corroborates those feelings and calls into question the IDC report. Certainly, from my own personal experience, it is a lot easier to believe Barracuda. I use three email accounts on a regular basis, and across them, I get about 2500-3000 pieces of spam each week. I get a lot of legit email, as well, but not enough to outnumber the unsolicited stuff. Luckily (for most users), I am in the minority. According to the report, 65% of email users get less than 10 pieces of junk mail per day (half get less than 5). Just 13% find themselves in the unhappy position of receiving more than 50 spam emails per day.
Barracuda's report also found that spam is not only annoying, but it is the most annoying form of junk advertising. 57% of respondents to a survey question asking what the worst form unsolicited advertising was said spam, compared to just 31% for postal junk mail and 12% for telemarketers.
Unfortunately, spammers continue to evolve their tactics to beat the filters. In 2006 there was a rise of image spam and botnets. This past year, spammers were seen using attachments (like PDF files) as well as using more advanced identity obfuscation techniques.
The good news is that spam filtering technology is evolving right along with the spammers, and it works well. Thanks to filters, I only see about 3-4% of the spam I get (which is still a lot given the immense volume). Here's to a spam free 2008 — hey, a guy can dream, right?