Time is a commodity that when spent, is gone forever. In today's multi-task, multi-function smorgasbord, the flattening of the Internet has opened a window to savvy entrepreneurs looking to utilize and control the time they do have. We aren't talking about magic, but a new breed of workers called virtual assistants.


These assistants take several forms: general assistants, Web developers, SEO specialists, content writers. What they have in common is that they are the specialized, contract workers in an online marketplace. They are the prospective job candidates you've yet to discover.
As an example, consider serial entrepreneur Chris Ducker. He owns three companies: @Live2SellGroup, @VStaffFinder and @YourWebPA. He's also a young father and husband. Just another expat living in the Philippines. Well, not exactly…


While Ducker admittedly doesn't know how to code if his life depended on it, has poor spelling and grammar, and lacks the tech know-how to do it all himself, he's able to acknowledge that and turn it into a positive, not a negative. The trick isn't to do it all yourself, he says. The trick is to outsource the stuff you don't know how to do, or just plain don't have the time for.


From his home-base office in the Phillipines, Ducker employs virtual assistants to accomplish tasks that essentially slow his creative process as an entrepreneur.


"I now work no more than 7-8 hours a day, and my work-week no longer includes Friday," he writes on his blog.



Ducker's ebook and audio guide to virtual business: Saving the Day, the Virtual Way have quickly made him a respected voice in the online community. In November, on day one of Blog World LA, Ducker spoke about V.A.s in a 45-minute session, breaking down the nuts and bolts of using V.A.s to build, grow and monetize a blog. Here's a breakdown of what you need to know: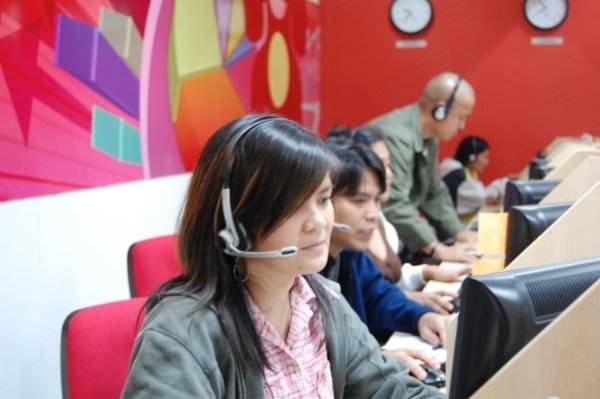 Adam Popescu is a Los Angeles based journalist with experience working in print, online and public radio journalism and a master's from the S.I. Newhouse School of Public Communications at Syracuse University. He can be reached at adampopescu@gmail.com.
Ducker recommends business owners make a list of the things they hate to do. Then everything they can't do. Then the things they should not be doing. That grocery list is the to-do-list for outsourcing. Now all you need is a virtual assistant to do it.


A typical "GM" assistant is used for online research, calendar management, audio/video uploading, transcription work, light social media management, and blog post drafting. The equivalent of a basic office assistant.


A Web developer handles WordPress installation, theme customization, light graphic design, site membership buildout, plug-in creation, and niche site creation. The tech stuff you can't, and don't want to do.


SEO specialists work on on-site operation, off-site optimization, link building, RSS feed set-up, social bookmarking, and link wheel creation.


Content writers specialize in keyword research, article content research, Internet link integration, article submissions, contenting spinning, and blogging.


"Do not outsource your content," Ducker emphasized. Although he hires content writers to do a lot of the research on his posts, he never outsources the actual writing. His voice, and the voice of any brand, is hard to be duplicated by a virtual assistant (who can bring differing socio-cultural view to their writing that does not match the particular brand voice).


A lot of V.A.s are from Eastern Europe and South Asia. When it comes to payment, Ducker explains that off-shore V.A.s see themselves as employees. Domestic V.A.s don't see themselves that way, he says. Instead, they view their role more as managerial or entrepreneurial rather than employee. Domestic workers often charge by the hour versus monthly for off-shore workers. Pay workers what they're worth, Ducker advised. The wages earned from online roles for people in the developing world can make this work very lucrative for V.A.s, fiscally, as well as socially.


"Don't micromanage them," Ducker warns. To enhance productivity with his own workers, Ducker uses project management systems like Basecamp or Huddle to put everything together, cutting down on emails. To keep up to date with workers, he asks for V.A.'s to produce simple reports at the end of their work shifts, written in bullet points and highlighting what they've done (eliminating revolving tasks).


Training is key to success, he stressed. "If you assume the V.A. knows what you want without explaining…" he said at Blog World. "Bad."


To cut down on confusion, Ducker instructs V.A.s on tasks using screencasts with audio and video, which he says V.A.s prefer to written directions. He also only delegates one project at a time, with a realistic completion timeline.


In no other era (tech notwithstanding) could Ducker be a blogger, podcaster, outsourcing expert, husband and dad. V.A.s allows business owners and entrepreneurs like him to focus on developing and creating the content they are known for. Not waste time dealing with unfamiliar process and the sometimes painstaking daily tasks required by a business. Think of it like buying from IKEA, setting up the table at home, versus ordering it from China pre-assembled. Yes, the end result, the table, is the same. But which path would you rather have taken?