I recently outlined why I'm sick of the 'ROI in web 2.0' discussion. To be specific, the debate as to whether there is one at all.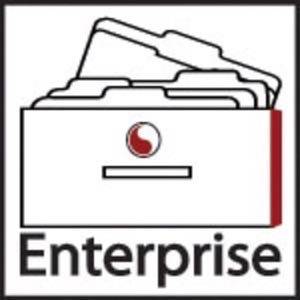 In that post, I gave examples of how naysayers reacted to social media tools in the past – and how they were left in the dust of those who experimented with these web 2.0 tools. So, where do these naysayers come from? Why is there a resistance to web 2.0? In this post I'll explain how to sell social media to those people and/or your boss!
This is a guest post by DJ Francis, founder and author of OnlineMarketerBlog.com
Your Responsibility
Seth Godin says it's not because your boss is stupid. It's not that your boss is ignorant of Facebook, but that they know the 30-second spot. Seth says that the best way of changing the world is to open the close-minded and you do that by presenting more data in a palatable way. It's your job to teach your boss about web 2.0 tools.
Here are some suggestions for ways other companies have used social media tools. Consider how these could apply to your business. Be creative and don't think about what you could do – think about what your customers want. Then determine which social media tools can help you deliver what they want.
Ways To Sell Social Media Tools To Your Boss
1. Keeping Up With The Joneses
Your boss doesn't want to get left behind and it's getting more likely that s/he's seen some of this fancy social media stuff at work. Dr. Nora Ganim Barnes and Eric Mattson report that familiarity with and usage of social media within the business world (the Inc. 500 in this particular study) has nearly doubled in the past 12 months.
This means that your boss is likely primed for a conversation about using social media in your business. You just need to fit a web 2.0 tactics to your current business objectives. Your boss might just be looking for someone to lead the charge.
Barnes and Mattson report that "When queried on the importance of social media, 26% of the respondents [Inc. 500 members] in 2007 felt social media is 'very important' to their business and marketing strategy. That figure rose to 44% in approximately one year."
2. Listening (Customer/Market Research)
Social media offers infinite market research, branding, and listening opportunities. I dare you to search for "[Your brand] sucks" and see what you find. Listening – a simple yet often over-looked aspect of human life – may be the Web 2.0 killer app and smart companies are catching on.
TNS/Cymfony found that "Revolutionaries" – companies that focused on listening rather than selling – "have a more sophisticated approach to creating strong relationships with consumers and as a result are gaining a competitive edge," said Chief Strategy and Marketing Officer Jim Nail. (Bill Green at MakeTheLogoBigger concurs that social media leads to listening that eventually leads to monetization.)
When I heard AOL had bought Bebo earlier this year I cringed just thinking about the energetic startup in the clutches of a Web 1.0 holdover. From The Economist: "The non sequitur is to assume that the new service will be a revenue-generating business in its own right." But the service could be amazingly valuable if marketers used it as a listening mechanism.
3. Responding
Social media gives marketers the chance to give quick feedback and break down unnecessary walls. Businesses are using Twitter to personalize a brand (@Zappos), quickly solve customer's problems (@ComcastCares), and create more immersive interactive media experiences (@_S_A_R_A_H_ from the Sci Fi Channel's Eureka).
And these comprise only one social media tool. Response ideas are endless considering the vast array of tools at your disposal.
And speaking of response, the best way to get that is…
4. Talking To Actual Customers
Some bosses – maybe yours – are so removed from their customers that they get a kick out of hearing from them. After all, if you spent 20 years getting your customer feedback from memos, you can imagine how disconcerting but exciting it would be to hear from, you know, a real human.
I recommend starting with positive feedback. Grab a sampling of social media feedback from your customers (just Google your company name or check Yelp.com, if nothing else). MarketingVox reports that reviews are usually positive – 87% of them, in fact. Print out a few and put them in front of your boss. Seeing glowing customer feedback will only get your boss more interested in hearing from customers.
In the up-coming book Secrets of Social Media Marketing, author Paul Gillan describes it this way: "Once they start taking direct feedback from customers, they tend to get addicted. Direct customer relations is like a drug."
5. Set The Boss' Sights Long-Term
When discussions of ROI come up, a time frame almost always comes up. "What will we get in the next quarter for this investment of time or resources?" "I want monthly reports on this expenditure."
This discussion is worthwhile and statistics should be kept to track progress. However, you will have more success in social media if you set your boss' expectations to cover a longer period of time. Engagement is a long-term project.
Valeria claims that engagement and impact on retention can take two years to measure. That's not to say you won't see results before then. Lewis Green talks over at MarketingProfs about the ROI his company received from their blog. But manage your boss' expectations and keep them looking at the long-term goal.
BL Ochman put it succinctly in this interview:
"You need to have realistic expectations, and know that conversational marketing produces results over time. It is not a quick fix or a magic bullet. Instead, social media must be integrated into the overall marketing plan for the long haul. And over time, you can build traffic, sales and your customer/donor base with these new tools."
So What?
In most instances, when marketers talk about measurement or ROI of social media, they are trying to fit a square peg into a round hole. You can't apply a Web 1.0 gestalt in a world where the audience cannot only respond, but can also generate more content than any single company.
Instead of measuring how well we are pushing our message onto potential customers, we should instead gauge our success on the number of conversations listened to, problems resolved, and useful suggestions received from the community of customers we already have.
Your challenge is bringing your boss around to this worldview. And it is a worldview, not just some notion. It changes the way you interact with the world, so it's no small task. Likewise, it's a big job, so you'd better get cracking right now.
Social Media Linked To Trust
Don't forget that the reason to sell social media to your boss is so that you can begin to build a cache of trust with your customers. In truth, that trust is the real return on investment. The more they trust you, the more they will buy from you and respect your opinions.
Ian Schafer, CEO of Deep Focus, said in AdWeek that "The other risk is that in the zeal to track, marketers and agencies will lose sight of the need to trust that getting closer to customers is a worthy goal in and of itself."
Marketers seem obsessed with assigning value to interactions on social media sites. But real success comes when you value the interaction itself.
Have you sold your boss on social media tools already? How did you accomplish that? Please leave suggestions in the comments section below. And if you haven't already, subscribe, where I regularly blog on these topics.
DJ Francis is the founder and author of OnlineMarketerBlog.com – a business blog at the intersection of marketing, copywriting, and social media.