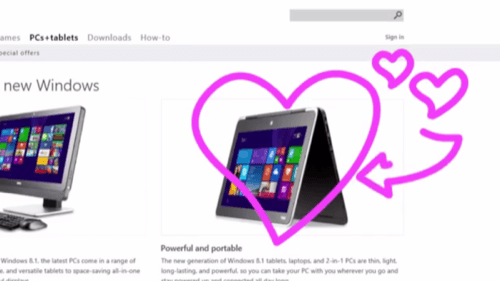 When Microsoft's new Internet Explorer replacement, officially dubbed Edge, arrives with Windows 10, it will offer users some new features, including the ability to annotate webpages and share notes.
Baked-in annotation features could be one area that sets Edge apart, considering most Web browsers can't handle them without third-party plug-ins or extensions. In fact, it's somewhat unbelievable that this hasn't become a standard feature in Web browsers yet.
See also: Windows Wants Apps! Specifically, Android And iOS Apps
For anyone who conducts a lot of online research, for work or for fun, the ability to scribble all over webpages can be extremely handy. These days, that's a lot of people—including me.
I Annotate, Therefore I Am
Currently, people have a few primary options when they want to save information online: They can bookmark websites, save webpages for offline access, or download PDFs and other documents across an array of Web browsers. Some people even print things out on paper, and use pen and ink to take notes.
With Edge (formerly known as "Project Spartan"), Windows 10 users can keep track of what is and isn't useful within each webpage or document without extra steps. They can underline, place arrows and circle specific parts directly on webpages as they browse.
See also: Now You Can Skype From Your Browser
Saving annotations either locally on your machine or to the cloud, Edge alerts you when you come to a webpage that you've previously marked up, and ask if you want to open the annotations. (Though, it's not clear how long online annotations will remain saved.) You can also share the marks as images with other users. And since there's no reliance on third-party plugins, there's less fear that the feature will suddenly break whenever the browser gets updated.
For me, as a writer, those benefits look extremely tempting. I do a lot of Web research, regardless of whether I'm writing about technology or long-dead gangsters. The first step usually involves a lot of online searching and making sense of the results, followed by a frenzy of bookmarking and downloading PDFs, before I can actually mark up the pages.
See also: Microsoft May Launch A New Browser That Supports Extensions Like Chrome
Edge promises to streamline all these tasks for me, as well as anyone else who has to parse a lot of information—including students, teachers, market researchers and other professionals.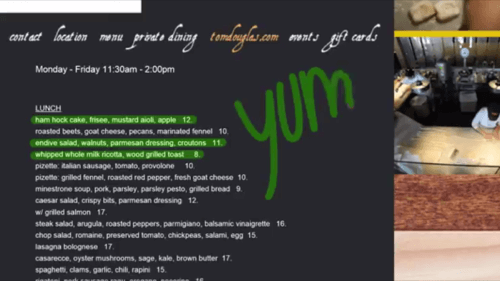 Other ways I find online annotations handy: I cook a lot, and I have a bookmark folder for recipes. Easy annotations would let me record notes about alterations and substitutions on the fly. That would offer the same flexibility and versatility as old school recipe cards—only they'd be as accessible as the Web, where I could easily share them with friends (and wow them with my impressive cooking skills). I'd find that helpful for shopping too, jotting down notes and sharing impressions of products with loved ones.
Reaching For The Edge Of Glory
Adobe also offers annotation tools for PDFs, but launching Acrobat can feel cumbersome and interrupt your workflow.
Adobe's program and Web plugin look most suited for computers whose primary input devices are a mouse and keyboard, but less so for the sort of touch and gestures many Windows 10 devices will feature. The effort may be worthwhile when you need advanced tools, but not when you just want to underline something quickly, know that it's saved, share it, or just move on. That's where Edge looks like it'll have, well, the edge.
Microsoft also folded in a few other things to make Edge annotations more useful and appealing—including stylus support, to make scrawling with a "pen" easier.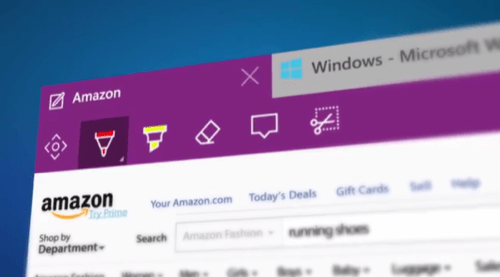 Since Microsoft built the browser from the ground up, it also boasts Cortana integration, letting people highlight text on a page and get answers or related information from Microsoft's digital personal assistant. A new Reading Mode feature will deliver a more magazine-like Web experience, which should work well with its reading list feature. Altogether, the features give users of all sorts of Windows 10 devices the ability to browse and take notes—from full PCs, to tablets and smartphones.
Microsoft also tried to keep things simple for developers. Like Chrome and Firefox, Edge will (eventually) support extensions built using JavaScript and HTML. Microsoft's Windows 10 boss Joe Belfiore told Build attendees that Chrome and Firefox extensions would "only require minimal coding to work in Edge." Though extension support won't be there on day one, it's in the works.
See also: Internet Explorer Struggles To Outrun Its Bad Reputation
All of those features could make Edge a serious contender in the competitive Web browser landscape—assuming, of course, Windows 10 gets the adoption Microsoft hopes for. The changes on the way look promising, but success is still not at all certain at this point.
Windows users, skittish about glitchy or confusing updates, often stick with older software until new versions prove themselves. For instance, right now, more people still use older versions of Internet Explorer than the current one, according to NetMarketShare, with version 11 holding 24.22% of the desktop browser market, and versions 8, 9 and 10 collectively making up 30.88%. As for operating systems, version 7 may beat all other versions of Windows, at 58.07% of the desktop OS market, but more than 33% hang on to their older Windows. That's a sizable chunk.
Of course, Microsoft's hopes to go beyond desktops to include mobile, where it's still trying to catch up with iOS and Android. Windows 10 aims to bring it all under one roof, and Edge (and its annotations) might just be the cherry on top. Altogether, it makes for a pretty intriguing Windows 10 package.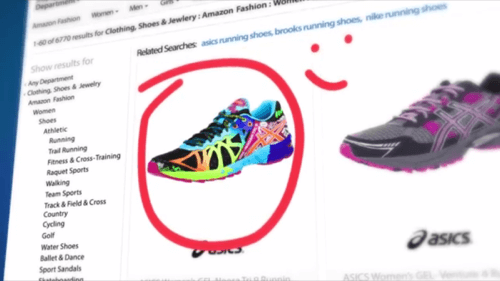 That doesn't guarantee success, of course. Edge is Windows-only, and is likely to stay that way for a while to help drive users to Microsoft's new operating system. It's possible we'll get Mac or Android versions sometime down the road. But despite Microsoft's recent trend of cooperation, signified by releasing Office for iPad or teaming up with Cyanogen, I have my doubts that it wants to go the same route with Edge.
However, as far as the new browser goes, I found that it taps into something fairly fundamental. Maybe it's the fact that I miss taking notes in the margins of my books. Maybe it's that my Surface Pro 3's stylus feels underappreciated. Either way, when Microsoft's new browser makes its way to my computer, I plan on taking a break from Chrome and taking a trip to the Edge.
Screenshots courtesy of Microsoft