KickApps, the white label social networking platform, has partnered with Userplane to bring Userplane's chat technology to KickApps' affiliates. KickApps will integrate Userplane's Webchat and Webmessenger functionality, though it won't use Userplane's video chat functionality.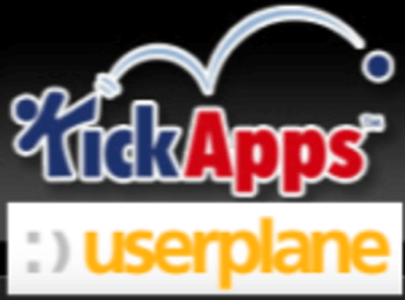 KickApps is currently being used by quite a few high profile affiliates, including NPR, ABC Family, as well as a number of professional sports teams.
Given that Facebook launched its chat feature this April and MySpace launched an IM application all the way back in May 2006, KickApps is clearly playing catch-up here. KickApps' announcement also comes just a few days after social network hi5 bought the social chat tool PixVerse.
Just about a month ago, Userplane itself announced that it was going to make white label plugins of its chat tool available for Drupal, WordPress, Joomla, as well as a number of other platforms. Userplane is already available on Friendster, Date.com, and MySpace.
Advertising
Interestingly, KickApps will feature "non-intrusive, relevant advertising on the chat and IM clients by Userplane." KickApps affiliates who would like to have more control over the advertising would have to go through an advertising buyout directly with Userplane.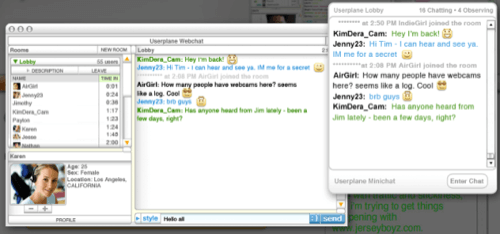 IM for Web Sites
Just about a year ago, we prognosticated that IM for web sites was a trend worth watching. Since then, some of the sites we wrote about at the time, such as 3bubbles.com, have gone under, and others have failed to gain a lot of mind share. Even me.com, which now hosts Apple's MobileMe, was once supposed to host a white label social networking application. Clearly, it takes a large and established community to make IM within a closed off silo a success.
Quite a few of KickApps' affiliates are large enough to make IM a useful feature for their communities, though for most of its smaller affiliates, chat will probably be more of a gimmick than a useful feature.
There is a lot of movement in the web IM market. Just last week, Google launched its Lively 3D chat rooms for web sites. Yet, while this is a nifty application, it will probably remain a niche product for special occasions (if that), as few publishers have the number of dedicated and connected users who would actually want to spend a lot of time chatting with each other on IM.
KickApps company profile provided by TradeVibes