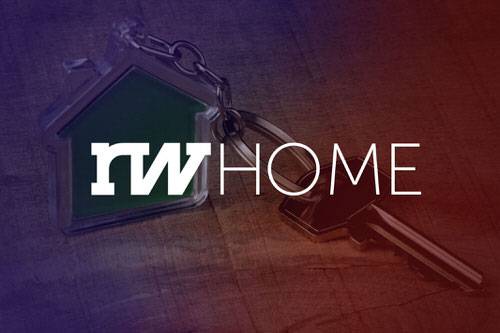 ReadWriteHome is an ongoing series exploring the implications of living in connected homes.
If you don't already live in a smart home, odds are good that you will before long.
When that day comes, your connected residence will be like a member of the family—or, more likely, a butler. Just like Carson on Downton Abbey, your home will know when you're home or away. It will respond to your commands, or kick into high gear at your mere presence. And it will manage your lights, locks, interior climate and more, just the way you want them, with little to no prompting from you.
See also: What's Holding Up The Internet Of Things
According to Gartner, the number of connected devices installed will increase 30-fold by 2020, from 900 million in 2009 to 26 billion units by 2020. It's an eye-catching figure, made more so by the fact that it doesn't include our favorite connected gadgets—smartphones, tablets and computers. More than anything, this speaks to the momentum of the Internet of Things (IoT) and one of its primary sub-categories: the connected home.
With IoT, connected machines and devices talk to each other, allowing for heightened levels of control, monitoring and automation. This extends to environments both public (think city infrastructure, utilities and transportation) and private (like your house and the appliances in it). It's an exciting thought. But it can also be confusing and nervewracking—particularly for folks delving into this topic for the first time.
So we've laid out some of the major considerations for the connected home below, to give you a leg up on this emerging trend before it lands on everyone's doorstep.
Getting Smart About Smart Homes

5 Reasons To Connect A Home
Why would people be interested in smart homes? In our research, the same five reasons kept turning up:
• Energy savings
• Cost savings
• Security/surveillance
• Convenience/automation
• Health monitoring/tracking
The terms "connected home" and "smart home" are basically new labels for an old concept. Home automation, control and security systems have been around for decades. What separates them from today's products is, among other things, price. In the past, only the wealthy could really afford to trick out their domiciles.
While there are still plenty of expensive systems available from architects and contractors—for prices ranging from a few thousand dollars to millions—they're no longer the only options. Advances in wireless technology and mobile devices, as well as falling component prices, have lead to more convenient and affordable connected products. Practically all of them offer smartphone control and, even better for renters, many don't require permanent fixtures or rewiring.
This intersection of innovation and economics has led to an explosion of new smart products. (Amazon's online store even carved out a dedicated home automation section, as have Home Depot and other retailers.) Recent estimates from Juniper Research predict the smart home market will double over the next few years, from $33 billion in 2013 to $71 billion by 2018.
Some manufacturers are busy building out closed ecosystems. For example, Samsung's recently announced Samsung Home could include other products in the future, but it will remain exclusive to its own smart TVs, home appliances and smartphones for now. Meanwhile others—from cooperatives like AllJoyn and OpenHome to startup WigWag—believe all brands and devices should speak a common language, so they can work together. And there are plenty of options between those two poles.
You could be forgiven if you find the whole notion of connecting your home a bit bewildering at this point. That's OK—it's a frontier environment, and confusion goes hand-in-hand with opportunity. Still, there are a few basics everyone should keep in mind as they start figuring out how they want to trick out their domicile.
Start with these five fundamentals, though, and you'll likely save yourself a lot of grief.
1. Consider A Connected-Home Subscription …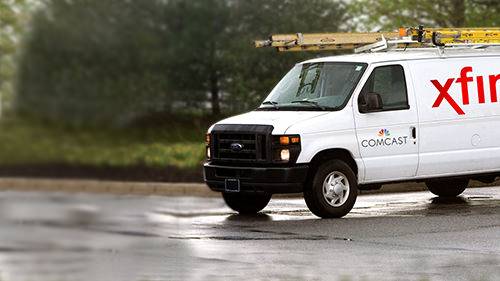 Comcast, Time Warner, AT&T and Rogers all offer home automation and control via subscription packages. Verizon does as well, although it stopped accepting new orders last fall, possibly to ramp up for another smart home service.
Introductory prices range anywhere from $10 to $50 per month, not including initial hardware costs. What you get for the money varies. In some cases, you install and control your own appliances from your TV and mobile; other times, the company will set up the system for you and provide ongoing surveillance and other monitoring services. Sometimes, you can get a combination of the above.
The subscription format is popular among telecom companies, as well as other providers such as ADT and Lowe's. It's most suitable for people who like the peace of mind that comes from a known company watching over things—and are willing to pay for it. If you're on a budget, however, and don't mind doing everything yourself, you'll want to note the growing number of off-the-shelf DIY kits and devices.
Those shrink-wrapped products typically have no ongoing costs for basic-level services. Here, users are both masters and managers of the house, installing, monitoring and controling everything themselves using mobile apps and cloud services.
2. … Or A Cheaper DIY "Smart Home In A Box"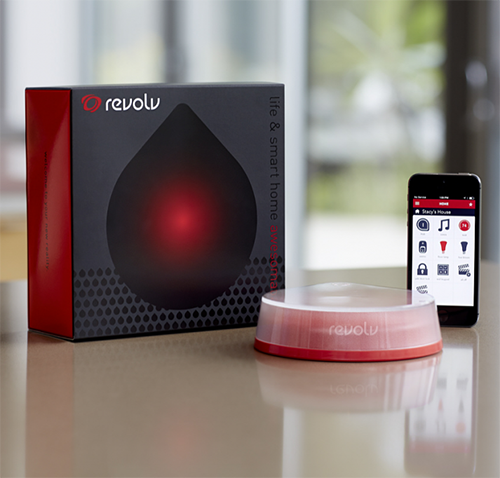 A variety of companies, many of them familiar names, are also offering a range of do-it-yourself options such as Staples Connect and Belkin WeMo. (Among the less familiar names, Hong Kong-based Vera seems to have a growing fan base.) Of the DIY products on the market, two seem to be winning over tech reviewers for their ease of use and flexibility: SmartThings and Revolv.
See also: SmartThings' Alex Hawkinson: "We're Debugging How Your House Responds To You"
Typically, there's an Internet-connected hub that ties in to sensors and other smart devices around the home. This allows users to manage their Philips smart lightbulbs, Sonos speakers, Nest thermostats and many other gadgets wirelessly over Wi-Fi, Bluetooth and some of the short-range radio networks standard in home automation. (For SmartThings, that's Zigbee and Z-Wave; Revolv supports Z-Wave and Insteon.)
In these and other systems, some devices can even talk directly to each other to trigger actions. For instance, when your front door unlocks and opens, it could prompt playback of soothing music or an audio file of guard dogs barking loudly.
Getting those systems up and running is fairly easy. You start with the hub, hook it up to your Wi-Fi router and then start adding gadgets via mobile apps, which makes for a straightforward set up. The whole system's also adaptable—you don't have to drop a huge wad of cash on all the devices at once. You can pick them up piecemeal over time, or swap out switches, sensors and electronics as your needs change.
The SmartThings starter bundle starts at $199 and includes sensors, presence detectors and smart outlets. Installation is a manual affair, though the app walks users through every step. The Revolv hub costs a little more, at $299, and doesn't include smart peripherals, unless you spring for one of its new combo packs (from $414 and up at Amazon). For the price, customers get a "lifetime subscription" with purchase, which means there are no recurring monthly charges. And setup with Revolv is a breeze. Its system can auto-detect any compatible smart devices you already have installed and add them to the system.
3. You Can Start Small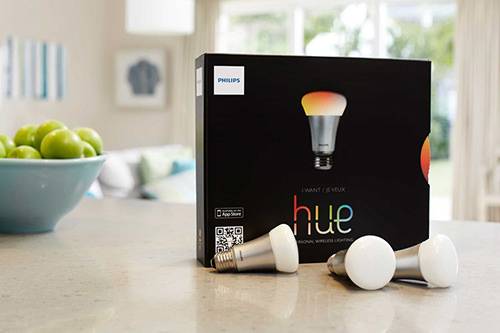 If there are specific things you want to control, you don't have to connect your whole home. Instead, you might choose a single-purpose product.
Again, there are lots of choices. You may have heard about Dropcam smart cameras, Lockitron locks and Nest thermostats and smoke detectors, but there are also lesser-known smart appliances from established brands, like Schlage and Yale locks. Depending on your needs, you could start with a smart refrigerator, pet feeder, bathroom scale, air conditioner, and much more.
But when picking a smart appliance, don't just look at your current needs. Think about what might interest you in the future.
Take Philips Hue smart lightbulbs, for example. Though pricey—at $200 for a pack of three bulbs and the bridge—these long-lasting lights boast several benefits, the main one being that users can turn them on or change colors from smartphones. What may be more interesting is that they also work with SmartThings, Revolv and other systems, which could enable more uses down the road. A presence sensor or sleep tracker could tell Hue to turn on when you get home, or even illuminate in a warm sunrise color as you wake up.
By contrast, LG's just-announced Smart Lamp is only $32, but it's only available in Korea, and it doesn't work with smart-home controller systems that aren't made by LG.
Here's another reason to consider compatibility: As you buy more products over time, you'll wind up with loads of smartphone apps to manage each item. If it works within another service, you could have a single app with which to control it all instead.
4. You Can Manage Your Smart Home From Your Phone—Or Your Watch

The smartphone has emerged as the remote control for the smart home. But over the past year, the functionality has hopped from the pocket to the wrist.
Thanks to independent app makers, Pebble smartwatches can control an array of smart things—including Philips Hue lighting (via the Huebble app), Sonos connected music systems (Kronos), Nest thermostats (Leaf), and other devices. Meanwhile, last year, Pebble officially partnered with iControl, the company that provides smart home services for ADT, Comcast, Verizon and Time Warner Cable. Now TWC IntelligentHome customers have a new Pebble app that can adjust their basic home-control settings—for instance, by letting the system know that you're "away" rather than "home."
And if you have a Nest, consider this: Google, the smart thermostat's brand new parent company, just introduced the Android Wear software platform for smartwatches.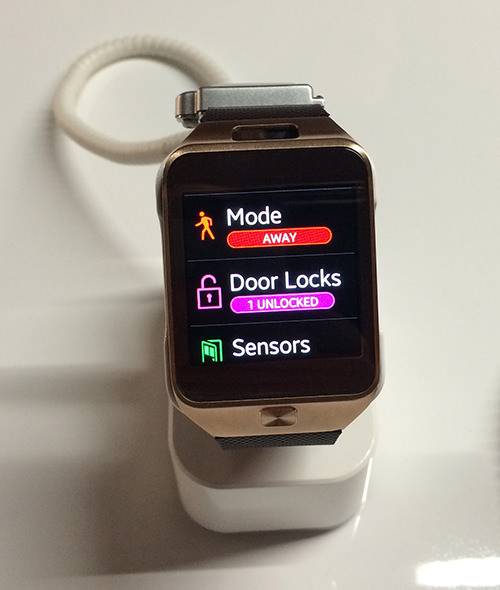 It sure looks like a bona fide trend. CEO Mike Harris told me that Zonoff, the tech company behind Staples Connect, will offer support for Pebble and Android Wear to their enterprise clients this year.
iControl, in addition to its partnership with Pebble, will also work with the Samsung Gear 2. The company wouldn't say if Android Wear is in the mix yet, but it's clearly excited about more potential smartwatch partners hitting the scene: "The integration of smartwatches with connected home technology brings us another step closer to an integrated, smarter lifestyle," Jim Johnson, iControl executive vice president and general manager, told me via email. "The more devices that are integrated into our smart home cloud, the more information we can gather to create a highly personalized experience."

The gathering of all that information will likely lead to new uses and more convenience. However, with a greater surge of data, comes a greater need for security. That's true in many areas of technology, but even more so when it comes to people's homes.
5. There's No Such Thing As "Hackproof"
Belkin WeMo products are cute, easy to use and integrate with a slew of other products and services. Unfortunately, they also turned out to be vulnerable to hacking.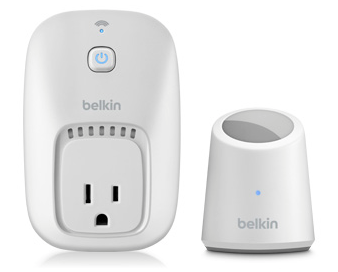 In drastic and dramatic fashion, IOActive and the U.S. Computer Emergency Readiness Team issued advisories a couple months ago urging users to unplug their WeMo devices immediately.
The groups cited glaring security holes like weak data encryption, insecure software updates and other security issues. Later that day, Belkin responded by declaring it had fixed the security holes via various software updates.
After the advisory went out, I followed up with Mike Davis, IOActive principal research scientist, to find out how prevalent those problems could be. His response: "These kinds of issues have been pretty common in embedded Unix devices for years," he said, referring to dedicated non-computer gadgets. "Vendors program once and forget about them, when in reality they need to be [continuously] maintained and updated with the same care as desktops and servers.
"Belkin isn't unique here. These are essentially the same mistakes that continue to cause issues for United States EAS (emergency alert systems)," said Davis. Further, he told me that Belkin was notified about the problems, but failed to act on them appropriately. This, he said, is what pressed the firm to trigger the advisories.
See also: Why Nest's Smoke Detector Fail Is Actually A Win For Everyone
Of course, not all companies ignore issues. Take Nest, for example. When it discovered a bug in the Nest Protect smoke and carbon monoxide detector, CEO Tony Fadell urged users to disable the related feature—the wave-to-dismiss gesture—until the company could issue a fix. Security holes necessitate at least the same amount of attention as feature glitches. Or at least they should.
Security risks are numerous for the connected home—really, for any touchpoint in the Internet of Things. And yet, all too often, companies take shortcuts. Or they leave their APIs open and insecure on purpose, so hobbyists and third-party developers have room to play with them.
But Harris pointed out that "if enthusiasts can do it, black hat [hackers] can do it as well." That's why, even though Zonoff describes itself as an "open platform," it still has stringent application, evaluation and testing processes. The company's roster of business clients, like Staples, demands it. Other competitors may "self-police," Harris said, "but we have to answer to companies with enormous security teams."
(Note: Though Zonoff, like many other smart home companies, was vulnerable to the major security bug known as Heartbleed, the company confirmed to ReadWrite that it has patched its servers, as did SmartThings and Revolv. iControl reported that it was not vulnerable.)
I've spoken to several smart home companies, and they rarely bring up security voluntarily. Even those that pay strict attention to things like encryption, security token authorization protocols and software updates still tend to skip over the topic.
It's not hard to see why. They don't want to suggest that smart homes aren't safe. And the issues haven't been raging across the headlines yet, so why bring up a sore subject? After all, physical break-ins or robberies still pose greater threats to home security than hacking.
That may be true now, but if connected residences become the inevitability that the numbers suggest, then we could see a tipping point. Tech breaches matter—in so many areas, but especially when it comes to our homes. Smart or not, it's where we eat, sleep, rest and play. The idea of a stranger having access to, or worse, control of our most intimate spaces is no small matter.
And the single most important thing would-be smart home owners really need to know is that their chosen provider takes that threat seriously.
Feature image courtesy of Flickr user wissenschaftsjahr; Intel Energy Sensor image courtesy of Flickr user Intel Free Press; Comcast van image courtesy of Comcast; Revolv image courtesy of Revolv' Philips Hue image courtesy of Philips/MeetHue Japan; Pebble smartwatch image courtesy of Pebble; Belkin WeMo image courtesy of Belkin