After much hype over YouTube's rumored music service and delays in its launch, big changes are finally coming to the video site and Google Play Music All Access.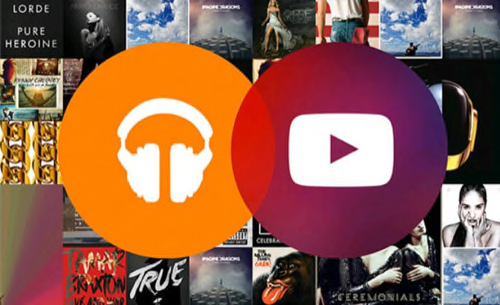 On Monday, Android Police reported that Google-owned YouTube is launching YouTube Music Key, a paid streaming music service that will offer ad-free, audio-only and offline playback for $9.99 per month. What's more, Google Play All Access will be rebranded as Google Play Music Key. YouTube may actually have a winner on its hands with this new service if it stays close to its video streaming roots.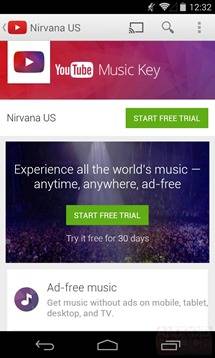 Google has already added 20 million tracks and complete albums to Youtube Music Key, and has also acquired the domain YouTubeMusicKey.com.
In addition, YouTube's new streaming site will offer concert footage, remixes, and cover songs. This may be the key to making the service take off. Music is a huge and integral part of YouTube's ecosystem, a place where video streaming fans can access and discover music videos, concert clips, radio performances, fan covers, and more.
YouTube has long been instrumental in music discovery. In 2013, Billboard included the number of YouTube plays into determining its Hot 100 Singles Chart. Many YouTube users, like myself, use the video site to play songs through a single video or a playlist. I'll use YouTube not only to watch Sam Smith's music video, but also to see a video of him singing the same song live, or to watch a fan-made cover of the song.
YouTube is making a smart move by replicating the accessibility and range of its video site on YouTube Music Key. Fans who flock to YouTube to see the full range of possibility for a song or artist will be able to do the same with the paid streaming service.
One question remains: Will users fork over the $9.99 per month for this YouTube-curated streaming service, or will they continue to go the free route on the already established video streaming site? We'll have to wait and see. Google has not commented on when YouTube Music Key is set to launch.
Images courtesy of Android Police, lead image of Sam Smith by Flickr user wfuv