There is no denying that Steve Jobs has mastered the art of the keynote, but some might say his style is getting a little old and predictable. Many of Jobs' presentations are certain to kickoff with some statistical data overview, then launch into descriptions of new products loaded with verbiage like "magical," and of course, "boom." And who could forget the ever-popular "one more thing."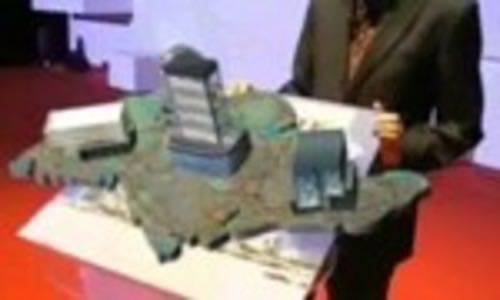 Perhaps Jobs needs to add some flare to his next presentation – mix things up a bit. If that's the case, then he need look no farther than SingTel's Bill Chang who used augmented reality to wow the audience at i.luminate, the company's business innovations conference.
The video embedded below shows how Chang integrated the technology into an everyday keynote address. Designed by XXX Studios, a partner of AR vendors Total Immersion, the presentation helps Chang explain the complexities of moving a business to the cloud for a more efficient infrastructure.
Why bother trying to talk your way through such information with slides with flow charts and other graphics. The presentation created with augmented reality does a far better job of explaining how a company's infrastructure can be moved to the cloud with SingTel's help. The animations and interactions are well rehearsed and timed perfectly to feel seamlessly integrated into the speaker's actions and words.
Get This in the Hands of Teachers
Augmented reality's potential in the presentation space goes far beyond pontificating corporate execs. I imagine a future where this technology is used in classrooms to help students better understand complex subjects. Thomas Carpenter at Games Alfresco hints that perhaps local news meteorologists could have fun playing with SingTel's "clouds," but why not use similar models to teach kids about climate and weather?
Or, for that matter, why not any other subject that could be bolstered by visual media? As a history buff, I would have loved to see a digital re-enactment of civil war battles played out on my desk as a student. Forget teachers speaking from notes on an overhead projector – teachers could be educating students with interactive 3D video experiences in the future. The only issue with that, of course, is time and money.