There's been a lot of discussion lately over Facebook's so-called "frictionless sharing" and whether it's manipulative and somewhat bad for the social Web or simply a redefinition of how things get shared online. As our own Scott M. Fulton III points out, it's easy enough to simply opt out of the feature altogether.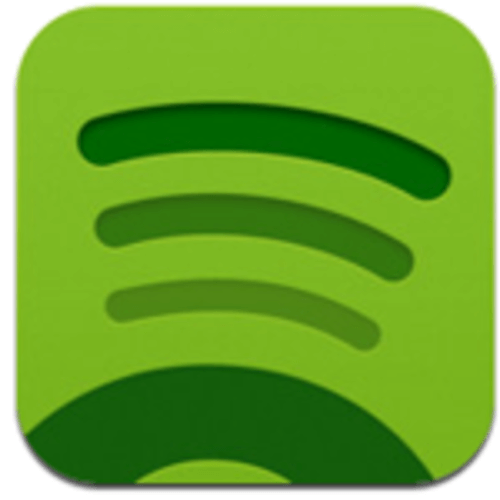 An early and central component to this new type of all-or-nothing sharing is Facebook's integration with Spotify and similar music streaming services. In theory, it adds a useful new social layer to the experience of listening to music online. In practice, however, it's not well-executed enough for me to keep it activated.
Automated Sharing is Not Very Useful
Yesterday, I logged into Facebook and saw that my friend James had shared a song I hadn't heard. It was a collaboration between hip hop artist MF Doom and two members of the band Radiohead, hosted on Soundcloud. The link was shared manually and deliberately with a note reading, "This is awesome."
This type of curated, intentional sharing is what makes social networking useful. I knew that a friend of mine had not only listened to the song, but that he especially liked it. And it was just one song. Not several dozen.
What's far less useful to me is seeing that my friend Evan listened to two entire albums on Spotify, or that my friend Kait is apparently listening to her entire library on shuffle. While some of this information has value, a constant flow of it just amounts to noise.
The Data is Excessive, But Still Not Comprehensive
Even though Spotify spews a massive amount of data onto the news feeds of my friends on Facebook, it's still not a comprehensive representation of what I'm listening to each day. I happen to use the Spotify desktop client and mobile apps for most of my music consumption, but many do not. They still have a library in iTunes or a Windows music app. For those people, something more akin to Last.fm's scrobbling feature would provide a more thorough representation of their listening habits, which on the whole could paint a bigger picture and make an interesting addition to their Facebook profile.
Yet even for those of us who exclusively use Spotify, the picture is not complete. Facebook will post an update about every song I listen to that happens to be in Spotify's streamable library, but not the songs I have stored locally on laptop. This is a side effect of the way the integration works; If the song isn't hosted on Spotify's servers, my friends can't listen to it from Facebook. So perhaps it doesn't make sense to post each song to the news ticker, but Facebook could still make a note of it every time I listen to The Beatles or a less well-known band that isn't available on Spotify.
So-and-So is Listening to Such-and-Such, But Nobody Else Cares
Perhaps for a certain cross-section of music fanatics and people you're friends with on Facebook, what you're listening to right this very moment might be of some interest. But for the vast majority of people on your friends list, it doesn't matter. To many of them, seeing a constant flow of songs in the news ticker is at best irrelevant and at worst annoying.
When people check in to bars, restaurants and other venues on Foursquare of Facebook places, there's value in that. Even better if they add a sentence or two about their experience. Imagine if instead of "Dan is at Oscar's Tavern" you saw a flood of updates saying things like "Dan is walking down Chestnut Street" and "Dan just turned the corner." You don't care about every single physical location your friends inhabit (which is why Apple's Find My Friends app is so weird). But you might care if they're at the baseball game or a restaurant they highly recommend.
Similarly, most people don't care or need to know about every single song you listen to, or every news article you read.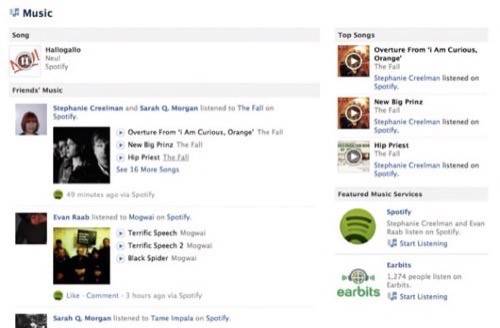 How the Experience Could Be Better
This isn't to say that the data Facebook is collecting and publishing isn't potentially valuable. Some of the aggregate information found on Facebook's music dashboard is worth looking at. That's where I can see things like which songs are most popular among friends and which artists are being enjoyed by multiple people I know. Even much of the summary data Facebook posts to my Timeline is useful. For example, a monthly or weekly digest of top tracks or artists would make sense on one's Timeline.
If instead of barraging other users with real-time activity data, Facebook's music integrations displayed the information in a more measured way, I could see keeping Spotify and Facebook connected. The social giant is trying to reposition the user profile as a timeline of one's life, including as much information as possible. I like this idea, but for it to work, some kinks need to be ironed out in the current, so-called frictionless model.