Nokia is now a part of Microsoft. When the dust settles, the new Microsoft will have its guns aimed directly at Google and Apple.
Microsoft has made a big deal recently of transition itself to be a "Devices and Services" business. Buying Nokia's device business is the easiest way to make that transition happen in one kit and kaboodle. Microsoft expects the deal to be approved in the first quarter of 2014.
Then what?
Game Of Phones: Apple Vs. Google Vs. Microsoft Define Next Decade
First, Microsoft becomes a vertically integrated device company with the capability to design everything about its mobile products from the operating system to how the hardware looks and runs, along with the manufacturing chops to build and distribute those devices itself. Microsoft didn't just buy an existing unit and the sales that go with it, but an entire operation that it can integrate top to bottom.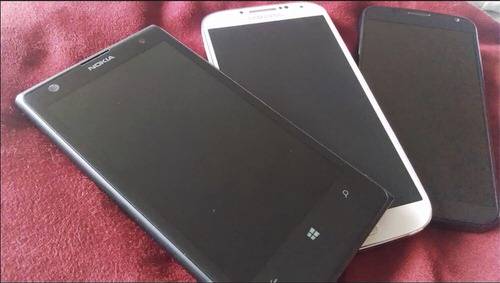 This is just like Apple does with its iPhones and iPads. And like Google has started doing with Motorola and the Moto X smartphone. Nokia as part of Microsoft sets up a direct battle between the three computing giants that will dictate how gadgets are made, used and sold for the next decade.
"This acquisition is a clear stepping stone in Microsoft's transition from a software company to a software-led multiproduct company," said Forrester research analyst Ted Schadler in a blog post this morning. "Apple pioneered the model of vertical integration in devices: device+software+services. Google quickly mastered it. Microsoft has now proven that it is willing and able to make the tough decisions to make a vertically integrated product a cornerstone of its business model."
Patents Wars: Is Microsoft Weaponized Or Will There Be A Forced Détente?
Microsoft strengthened its patent portfolio by licensing Nokia's 30,000 utility patents and directly acquiring 8,500 design patents. With these patents come all of Nokia's previous licensing and patent agreements with a variety of companies in the mobile industry including Qualcomm, Apple, Motorola, IBM, LG and others. The patents cannot be ignored and give Microsoft a distinct strategic lift when battling both Apple and Google (and, to a certain extent, Samsung) in patent courts across the globe.
Microsoft seems to have taken the opposite route in acquiring the use of Nokia's patent portfolio than Google did when it bought Motorola in 2011. Google's acquisition was seen at the time as mostly a patent play, subsuming some 17,000 patents (with 7,000 pending at the time) to defend its Android mobile operating system against lawsuits from the likes of Apple, Microsoft and Oracle.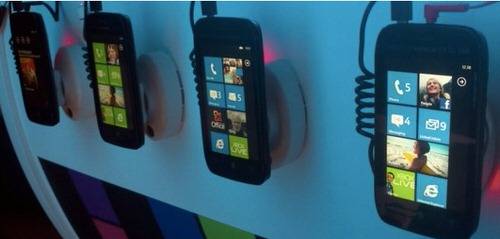 Do these patents mean that Microsoft will be on the offensive in trying to limit Apple and Android devices from reaching the market? Probably not, in either the short nor long term. Nokia has successfully navigated the patent landscape without many major court cases (with the exception being with Taiwanese manufacturer HTC) by coming to agreements with the major players in mobile with a variety of licensing deals. Microsoft and Apple also have a mutual agreement to not attack each other on the patent front. So, Microsoft and its cadre of patents could create a détente between Apple, Google and its manufacturing partners and other mobile players. Each have the capability to sue the other over very specific issues meaning that patent lawsuits could become zero-sum battles.
"It is about wanting to avoid the potential litigation around monopoly that Microsoft could face (Nokia patents are licensed by many other vendors) and also avoiding the legal hassle of enforcement, since now essentially a holding company (Nokia that's left over after acquisition) will deal with that," said mobile analyst Jack Gold of J.Gold & Associates in a note. "Much cleaner just to license the patents without the baggage."
Microsoft's Place In The Smartphone Manufacturing Ecosystem
Juniper Research expected Nokia's smartphone shipment to be 6% of the market in 2013. With the sale not expected to be final until the first quarter of 2014, that number is not going to change substantially.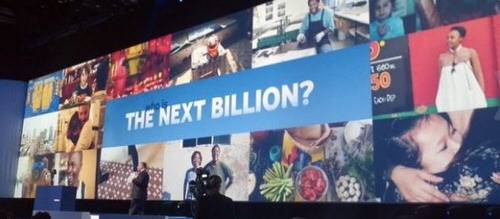 For Microsoft, its Windows Phone 8 mobile operating system has not made huge gains Apple and Android. In the second quarter of 2013, Microsoft had 3.3% of the smartphone operating system marketshare with 7.4 million devices shipped. Android held the global lead with 79% of devices shipped with Apple steady at 14.2%, according to research firm Gartner.
The 7.4 million Windows Phones shipped last quarter can be attributed almost 100% to Nokia, if Gartner's numbers are correct (Nokia-reported sales numbers for the second quarter were squarely at 7.4 million). Microsoft licenses Windows Phone to other manufacturers (Samsung and HTC being the major ones) but none have become popular with consumers. For Windows Phone, Nokia is the one and only partner that matters.
Now that Microsoft owns Nokia, there is little reason for other manufacturers to license Windows Phone. Microsoft may try to keep other manufacturers in the fold (the way Google has with companies like Samsung, HTC, Huawei, LG, ZTE even after the Motorola acquisition) but it is more likely that Microsoft will move towards a more centralized process in the same mode that Apple does with the iPhone.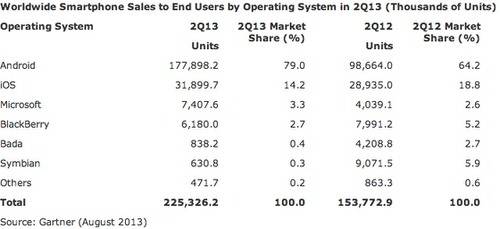 "The steadily diminishing investments by other Windows Phone licensees has left Microsoft with essentially a single bearer of the standard—Nokia—and they now appear poised to adopt a vertically integrated strategy more akin to Apple's," said Forrester research analyst Charles Golvin.
The question for Microsoft will be whether having Nokia around to build smartphones will extend to alienating its other manufacturing partners that build laptops and tablets based on Windows 8. Nokia has been rumored to build a Windows RT tablet to be released this fall. At Microsoft's Build developer conference in June, the company showed off a litany of tablets, laptops and dual-mode devices that can essentially be bother laptop and tablet. These came from a variety of manufacturers such as Lenovo, Acer, Dell and others. Nokia will be leading the design of its tablets with its own hardware division going forward, activating Nokia's well of talent for the purpose.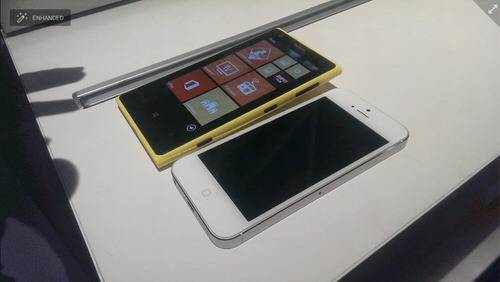 "[The alienation of smartphone manufacturers] may even extend to tablets, as Nokia will probably now assume the leadership position within Microsoft of designing and building tablets (especially in light of the rumored Nokia RT tablet)," Gold said. "Microsoft may gain a competitive posture against Apple (which in my opinion is vulnerable to attack on this front), but it may not easily achieve what it is looking to do."
Microsoft's Fate is Now Firmly In Its Own Hands
Microsoft is not going to become a "Devices and Services" company overnight. It takes a long time for a ship the size of Microsoft (and even bigger with Nokia now in tow) to correct course once the rudder is moved. Between the company's massive "One Microsoft" reorganization, the eventually "retirement" of CEO Steve Ballmer, the integration of Nokia and the naming of a new CEO, Microsoft is going to be in a state of flux for the foreseeable future.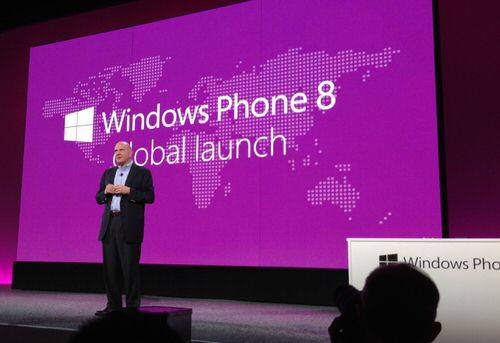 When it all settles down, though, Microsoft will have all the tools it wants to turn itself into a success… or failure. It will have the hardware designers, engineers, marketing and distribution in house for its smartphones and probably tablets. It will have Windows 8 and its manufacturing partners. It will have its cloud services through Azure and other services like its Office suite of apps. It will have Bing to add as its Web linchpin to all those devices. Add all the legacy enterprise tech (including new additions like Yammer) and Microsoft has everything it needs to transition into the 21st Century of innovation and technology.
But no clear guarantee of success.
Google has been contemplating the future of the Web, services and mobile devices and has a very competent strategy for the future, with fail-safe mechanisms in place in case of disruption. Apple may be vulnerable on a short term basis to market fluctuations, but is still the singular global powerhouse in mobile devices and computing. Samsung is a wild card manufacturer that can adjust to market conditions on the fly and perform extremely well. Amazon, Facebook, Intel, IBM and others lurk on the edge of big time technology and make billions of dollars doing so.
Nokia will be an important piece in the Microsoft machine but just the ability to build your own smartphones does not mean that the company will find victory in the mobile industry. There are just too many external forces to contend with, all of which push the envelope on a quarterly basis.
"At the end of the day, Microsoft has to compete on the attractiveness to the end user for its products, and just having a device producer on board doesn't get them there," Gold said.