The world of collectibles has changed. There was a time when the only place to trade collectibles was with a stack of dog-eared cards in the corner of the schoolyard. That was fun until you left school. eBay created a market that was always open and now covers everything from baseball cards to works of art. It's a place where sellers can always find buyers, buyers can always find sellers, and everyone can find current prices. But even eBay still requires shipping goods, and buyers still need to hope that a rare item on offer is as genuine as the seller claims. Here are to top digital collectibles on WAX blockchain of 2020.
Digital Collectible Have Changed and Will Keep Changing
Digital collectibles have changed everything again. Instead of packing up a card or a figure into a box — the exchange takes place online. And instead of hoping that you haven't accidentally bought a forgery, the blockchain provides an immutable record of ownership.
While Ethereum gets a lot of attention for artists seeking to distribute and sell their digital art, a blockchain called WAX has quietly become a leading distributor of digital collectibles that bring back the nostalgia of opening a "pack" of cards.
Known in the community as NFTs (non-fungible tokens) listed here are the ten best digital collectibles that came out on the WAX blockchain this year.
Blockchain Heroes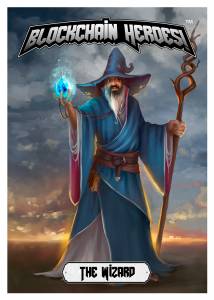 Blockchain Heroes demonstrated not only that a new intellectual property can succeed, but it also showed how to build and engage with a community and innovate technology.
The collection of colorful blockchain heroes and villains are dynamic and vibrant, but they're also set in a dramatic universe where the evil Centralizers seek to wrestle control from the people. Events bring players together on Telegram, while gamification allows collectors to improve their items.
KOGs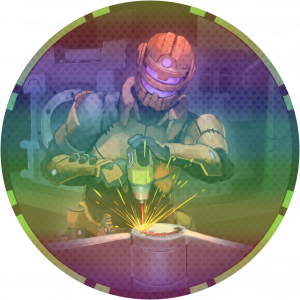 KOGs are the biggest-selling intellectual property on the WAX blockchain. As well as collecting and trading KOGs, owners will soon be able to play games with them, extending their functionality and enhancing the fun. And they're endlessly varied.
KOGs introduced the notion of variations of collectibles, ensuring a steady stream of unique items. The Telegram group is at t.me/waxXkogs
Topps Garbage Pail Kids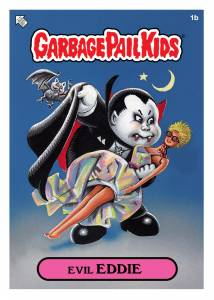 The Garbage Pail Kids were the first major intellectual property to reach the WAX blockchain. First released as cards by baseball card maker Topps in 1985, the return of the property in digital form on its 35th anniversary showed that digital collectibles could work even for major brands.
The theme of a set of collectibles didn't have to focused only on the digital world. Powered by a wave of nostalgia, the first series of collectibles sold out in 28 hours.
Bitcoin Origins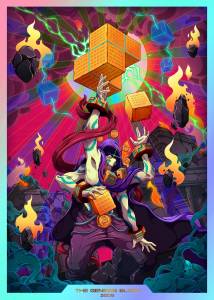 Bitcoin Heroes celebrates the characters who fight the centralizers and battle for freedom from authoritarianism.
Bitcoin Origins marks the most important moments in that fight. Using artistic renditions of 15 key Bitcoin moments, Bitcoin Origins give collectors a record of the Genesis Block, the creation of the White Paper, propagation, and more. Together with Bitcoin Heroes, it's history you can own. Join the Telegram group.
GoPepe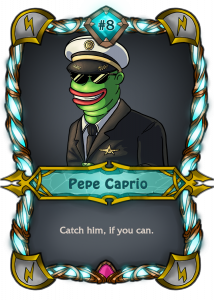 GoPepe claims to have the "dankest collectibles" on WAX. The team behind the Pepe-the-frog-inspired collection is anonymous, ensuring that all of the attention remains on the cards and their artwork. And on the cards' burn mechanism.
Although the initial release was for 160,000 cards, 140,000 of them are burnable. Collect five identical cards, and you can upgrade them to a rarer card, burning away the five you've collected.
It makes digital collecting even hotter and gave makers of digital collectibles a new template.
UpliftArt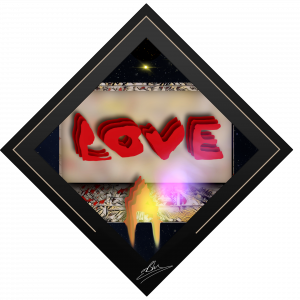 Musician Michael Blu created the world's first NFT music video and he continues to pioneer digital collectibles with a series designed to benefit charity.
Uplift.art is unique in its attempt to give collectors genuine works of art, created by artists, and supported by the WAX blockchain. Collectors can still trade and burn their way towards rarities but they can also keep and admire some valuable artworks.
A portion of the drops support children in Haiti. Join the Telegram group and support some creative philanthropy.
CryptomonKeys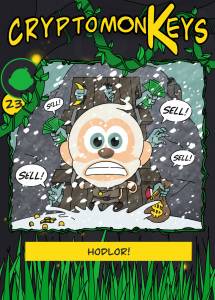 So what do you do once you own some rare digital cards? You want to share them. You want to show them to the community and see them move around as memes. CryptomonKeys come from SoggyApplePie and bantano, core team members of the cryptocurrency project BANANO. The collection features a set of fun monkeys to own and trade, with a portion of funds raised from secondary sales going to charity. Community is everything at CryptomonKeys. You can join it on Telegram.
NiftyWizards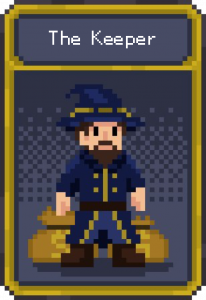 NiftyWizards puts NFTs to use. The digital collectibles function as tools in a choose-your-adventure game played entirely on Telegram. You'll need to collect gold and scrolls and keys, as well as beer and weed, and trade them to complete quests.
The game even has its own currency, DUST, that you earn as you play. You can join some unique, old school fun at t.me/niftywizardslobby.
Dark Country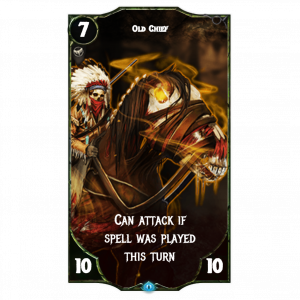 Dark Country shows that digital collectibles don't have to be cute and whimsical. With a grim story, ancient rituals, and card collections made up of a ghostly ancestral guard and the reanimated dead, the collectibles combine the best of classic card games with unique social features and tangible digital assets. Players chat and swap their ghost stories on the Telegram channel.
The Nifty Box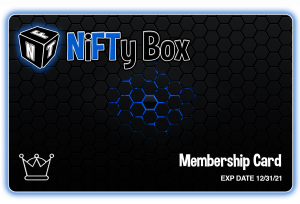 The NiftyBox proves that it's possible to apply a subscription-based sales model even to the world of digital collectibles.
For a set annual fee, members of the world's first subscription box for digital collectibles and NFTs receive a regular airdrop of collectibles to their wallets.
They get at least 8-10 drops every month, the ability to redeem NFTs for physical products, and they even have the right to transfer their membership card. That's not something you see often in real-world subscription models.
Top Image Credit: 3_RezPhede_Auditor