StackMob is a new startup with a brilliant idea: make mobile development easier by offering a single platform for integrating backend services into mobile apps. Company co-founder Ty Amell describes the service as "Heroku for mobile," referring to the way Heroku, a platform-as-a-service provider, provides add-ons to Ruby developers looking to integrate additional functionality into their apps. Like Heroku, StackMob will let mobile app developers pick and choose which backend services they want to integrate into their apps, too. That way, developers can spend less time and effort on infrastructure concerns, and can instead focus on perfecting an app's user experience, its design and client-side code.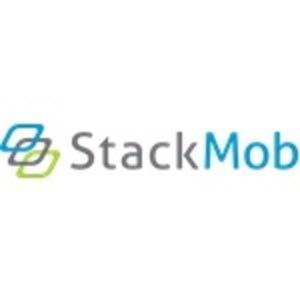 What the StackMob Stack Includes
StackMob is developing/offering the following:
A single integration point to backend services
API creation and management – API infrastructure in the cloud for API's built in minutes, not weeks. ?Developers can also write their own business logic and upload that custom code in Java, Ruby, Python, Lua or any JVM supported language.
Analytics across all StackMob services where you can drill-down by geographic location, platform, app version, demographic info and more.
Messaging (both push and email); Email powered by SendGrid, Inc.
Social (Twitter, Facebook, Google) – both logging in and social network sharing is supported.
Location services (not available in the beta, but in development)
Advertising (not available in the beta, but in development)
Monetization (?not available in the beta, but in development)
An open source iOS SDK is available (Android coming soon)
Beta Details
Some of these services, as noted above, will be available in StackMob's beta due to launch in either February or March, while some are still in development.
Initially, StackMob is just focused on the iOS platform but plans to extend to Android in the near future. However, because the SDK (software development kit) provided is open source, there's nothing stopping developers from downloading a copy and tweaking it to suit their needs.
Although the exact pricing structure has not yet been determined, StackMob will be available as a freemium offering, we're told. It will be free to use, but when you're ready to publish your app to the iTunes App Store, you'll need to pay. The pricing tiers will then be scaled by app usage.
If you're a developer interested in testing StackMob when it launches, you can sign up for the beta here on the company homepage.