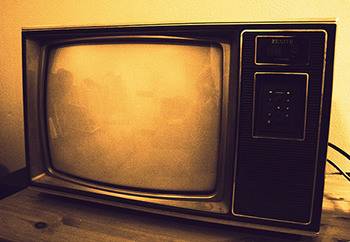 When I was a kid, my brother graciously taught me what a half-Nelson was. It was a lesson learned from our nightly wrestling matches over the remote control, which was essentially the scepter in our little game of thrones. I suppose that made our old tube TV the Lee family version of Westeros.
Part sport, part habit, fighting over a remote was a clear by-product of the way people watched television. Entertainment moved in only one direction, as anything flowing down through channels tends to do. So whoever controlled those lanes had all the power.
But television is evolving. Increasingly, it's all about the apps now—browsable, downloadable, interactive TV applications. You can thank the swelling ranks of streaming services and devices for that.
The software applications they're delivering to our living rooms are growing in number and prominence. And they're starting to eclipse the passive, one-way broadcasts we once fought over for two-way, interactive experiences that let you share democratically among multiple users (née viewers) across mobile devices and computers.
It's about time.
Changing Channels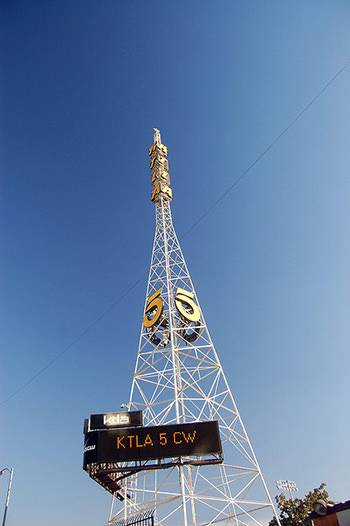 We were long overdue for a change. In essence, television hasn't changed for more than half a century. TV channels have always been pipelines for broadcasters to transmit programming along particular frequencies or bands in different regions. But as analog signals moved to digital, and those signals flowed through cable and satellite as well as the airwaves, channels remained channels.
Back in the 1990s, WebTV made an unconvincing argument for adding Internet TV to your living room like another channel, sort of. It was an idea before its time. But it succeeded in doing one thing: It seeded a notion that eventually grew up and became today's app-fueled living room.
According to research firm NPD Group, the smart television business has begun to boom. In the beginning of 2013, there were 140 million Internet-ready TVs in American homes. By 2015, it will grow 44 percent, to 202 million. And by that time, nearly two-thirds of them will actually be connected to the Internet, compared to just 56 percent now.
How they connect is important. When it comes to television, "apps" are where it's at, not ye olde "TV channels." It's just a shift in language, true—but it's also a shift in thinking. Watching TV used to mean sitting back and absorbing whatever broadcasters—and later, cable or satellite providers—would deign to send through those pipes. It's a passive experience, one that spawned mindless channel surfing and vegging out in front of the TV.
Thanks to smart TVs, streaming boxes and cheap TV sticks, users don't have to sit around and wait for cable packages to update with new stations. We seek out and download apps. We browse, search or hit our playlists, so we can stream.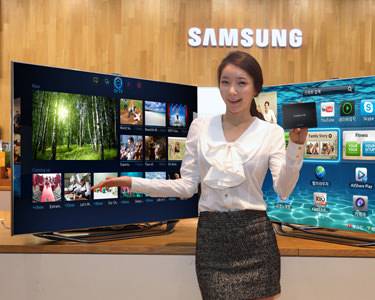 And we don't just change channels anymore. We cast videos and songs, or switch apps, from one to another—bouncing between online videos, music, games, photos and home movies.
That's not to say that there's no place in this brave new world of television for passive viewing. Personally, as a long-time couch potato, I think tuning in (or, maybe, tuning out) has its place, and binge watching is certainly an acceptable substitute. But it may not look exactly the same for everyone. For instance, companies like startup QPlay—from the founders of TiVo—are working on merging passive viewing with streaming. Their premise: creating always-on "playlists" of online entertainment.
The Rise Of The Machines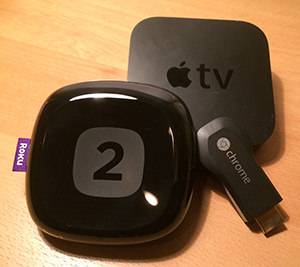 Roku may be the only popular streaming TV box or stick that still calls its offerings "channels." But make no mistake—they're really apps. You download them. You can sync them. You can control them from your phone or, in some cases, cast them. (Users can fling YouTube, Netflix and PlayOn videos from their mobile devices to the TV.) You can even play Angry Birds on a Roku box.
See also: How 6 Months With Chromecast Changed Me
Apps have become a major selling point—or its opposite—for streaming TV devices. When Google's Chromecast came out last summer, only its ridiculously cheap $35 price tag could overcome its severely limited selection—just four apps at launch. Amazon's Fire TV debuted last month with more choices. But its highly promoted voice search is drawing criticism for practically nonexistent support from non-Amazon apps (though that will change eventually).
As for smart TVs, the approaches vary widely. But since TV channels are pretty much the same, manufacturers can only differentiate their products by their hardware and apps. Some, like Roku's upcoming Roku TV, will use proprietary platforms, while others, like Panasonic, use more open platforms, such as Firefox OS.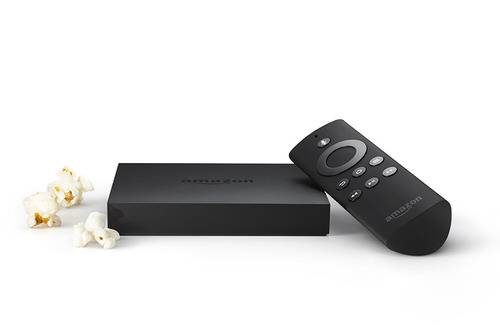 These products and platforms just scratch the surface. Fire TV, Chromecast and Roku top bestseller lists for streaming devices, along with Apple TV, whose maker finally stopped treating the box as a hobby after selling 20 million units for $1 billion last year. They're joined by innumerable other TV dongles and gadgets, as well as full-fledged smart televisions from the likes of Samsung, LG, Sony, Vizio, HCL and others.
Clearly, there are numerous ways to stream to our living rooms now. And all that is powered by apps.
As if that weren't enough, we may see another new contender before long: Google is rumored to be working on another streaming product, likely a new take on Android TV. No one knows precisely what that will be yet, but we're pretty confident that apps will take center stage. Hopefully we'll know more when ReadWrite goes to the Google I/O conference next month.
Streaming Apps And TV Networks: "I Wanna Be Like You!"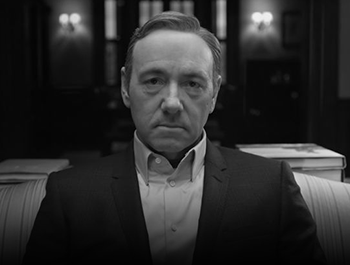 As for the app developers themselves, they're stepping up to become bigger players in the TV industry in their own right.
Original content is like the new black, with Netflix's Emmy award-winning series House of Cards grabbing the public's attention, as well as hit Orange Is The New Black. Amazon has also been hotly pursuing original programming with a slew of shows, while Hulu trotted out original programs in its very own "Upfronts"—an event usually hosted by TV networks to parade new programming and celebrities in front of advertisers.
As streaming companies mimic the TV and cable networks, the latter have been working on their streaming offerings—from local apps like KTVU (which is the only way I get my local news these days; I never watch the TV broadcast) to online video from major cable channels like HBO.
The Game of Thrones purveyor has become such a breakout TV-to-streaming crossover hit that Amazon Fire TV's omission of HBO GO marred its product launch. (Take a deep breath, Fire TV hopefuls: Turns out, Amazon will at least offer some "older" HBO programming via its Prime Instant Video subscription. The HBO GO app will reportedly follow later this year.)
Even cable and satellite operators—which were an online holdout for a long time—are now rushing to stream so they can complement, even save, their on-demand, pay TV services.
The Longshot: A Merging Of The Two?
It's hard to talk about broadcast channels and streaming without bringing up Aereo.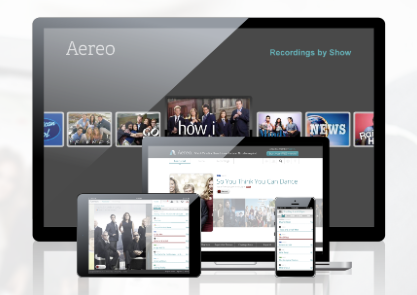 The startup may have the ultimate solution for bringing these two content pipes together—that is, if it can prove that its model of grabbing over-the-air signals via tiny individual antennas and streaming them to users over the Internet is legal. If Aereo wins its Supreme Court case, it would be a rather huge blow to broadcasters, which charge cable and other TV providers to carry their stations.
TV channels could have an unlikely savior in Netflix as well. The streaming giant struck deals with a handful of cable providers to add its online video service to their set-top boxes, as part of their guides and channel lineups. The idea is to let users channel surf their way in without going into a menu to launch an app or switching inputs on their TVs. If others follow suit, it could re-position the software into streaming app channels, effectively blending the two.
And maybe that's the best scenario, because it could preserve some measure of passive viewing while making streaming apps more convenient. On the other hand, the prospect of adding even more channels to the hundreds of standard ones could be the worst idea in the world. What's crazy is that, on average, people only tend to watch 17 of the 189 channels available to them as it is.
There's still a lot of uncertainty over how all this will shake out. After decades of stasis, television is suddenly a rapidly evolving space—fueled as much by ambition as advances in hardware and software. But through it all, one thing seems certain: The TV channel, as we know it, is destined to change.
Flickr images by users Robert S. Donovan (feature image), Sarah Reid (vintage TV) and Omar Bárcena (broadcast tower); Samsung smart TV and Amazon Fire TV images courtesy of respective companies; Kevin Spacey/House of Cards image courtesy of Netflix; streaming boxes image by Adriana Lee for ReadWrite