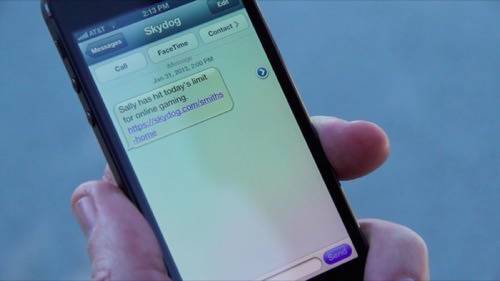 Just as consumer technology invades the enterprise, business-class technology is becoming available in the home market. A great example of this counter-trend—call it "the enterprisification of the consumer" instead of the consumerization of the enterprise—is Skydog, from Palo Alto-based PowerCloud Systems.
Skydog is a dual-band Wi-Fi router that also incorporates patented cloud-based intelligence to enable homeowners to optimize their network resources and manage bandwidth remotely from their smartphones. The idea is to make it relatively simple for parents to limit their children's Web usage by time of day, total amount of time, site, site type, device and activity. With the Skydog router and the company's HTML5-based data service app, users can monitor and manage their home network via iPad, iPhone and Android. They can also get personalized alerts about current usage or problems via text message.
Check out what our experts rated as the best wifi routers.
Skydog: The Router For Parents?
These opportunities for parents to take control of the home network could be Skydog's "killer app." If a parent is alerted via text that a child is streaming video after bedtime, for example, the Mom or Dad can temporarily remove the offend device from the network. If a user has multiple Skydog boxes set up, one at home and one in the home of their in-laws, say, both can be managed through the same account. No more hours on the phone helping out remote family members.
Not interested? That's not too surprising. Few people pay much attention to their home networks these days, except when it goes down. That said, in my brief demo of Skydog – both the hardware router and the data service – one thing quickly became clear: When home networking data across all devices is exposed in an intuitive, visual format, network management and troubleshooting can become empowering.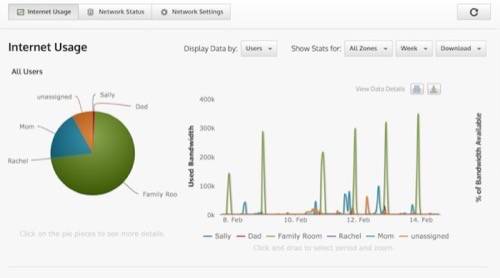 Still not sold?
Skydog claims to allow busy parents to see and control home Internet usage, even when they are at work or otherwise out of the house. Parents can be alerted, for example, if a guest attempts to access the network. They can optimize network bandwidth so that a Skype call from the home office always takes precedence over a child's YouTube habit. Children can easily be allotted special network access and usage privileges for the weekend or holidays.
Sold now? Not so fast.
Though several devices have been built, and PowerCloud Systems claims that it has been beta tested in more than 75 homes –
Skydog lives only if its Kickstarter campaign
, which launches Tuesday, convinces enough backers to pledge $79 to receive a Skydog box sometime in May. The company says the price will rise to $99 after the initial production run. The
hopes to raise at least $50,000 through Kickstarter and to build at least 1,000 additional devices by May.
Why Skydog Chose Kickstarter
I asked PowerCloud Systems founder and CEO and founder Jeff Abramowitz  why a company with experience in the enterprise networking world – and located in the heart of venture capital country – would choose the Kickstarter route? "The sales channel (for networking hardware like Skydog) is dominated by incumbents," Abramowitz explained. "In addition, the Kickstarter campaign gives us buy-in with our target audience and allows us to work directly with those who want this solution."
He also noted that a Kickstarter campaign, allows early adopters to provide valuable user feedback – and not only to the company itself. Skydog has also set up online forums so users can share best practices.
If Skydog's Kickstarter campaign fails, what then?
It's at least possible that the company's patented cloud-based algorithms, which deliver network information to its users, can be embedded in other company's devices. "We are keeping our options open as it relates to licensing software, and we will learn more about the users and prospective partners interest in this area through the Kickstarter campaign," said Vivek Pathela, PowerCloud's VP of Marketing.
Image courtesy of Skydog.