In theory, at least, Google Glass could be the most futuristic Walkman ever—and that's apparently on Google's mind, given that its hybrid streaming/radio service, Google Play Music, will shortly be joining the still-quite-slim lineup of official Glass apps.
See also: Google Glass Music Sounds Great, But It's Impossible (For Now)
The idea is certainly cool. In a hypothetical future world in which we all wear Glass and no one hates us for it, we might as well be listening to music on Google's visor-like accessory. It's capable of it, after all, and why not roll all of the wearables into one?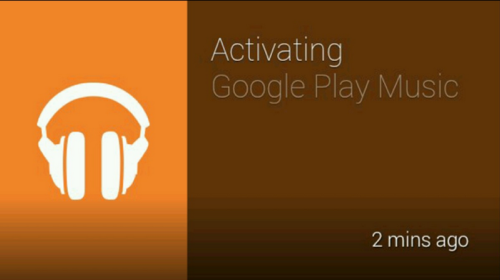 I was initially skeptical about how a music app would fare on the current Glass hardware, so naturally I wanted to put it to the test. Here's what I learned.
(First, though, two notes. I'm still in the process of swapping my first version of Glass for Explorers for the almost imperceptibly tweaked second version, so that's what I had to work with. My version of Glass relies on the bone conduction speaker built into the right-side casing for audio. The sensation, which I'd only experienced in phone calls, is that the noise feels almost like it's inside of your head, rather than entering your ear like a normal pair of headphones or a speaker on a smartphone.
Also, for the purposes of testing I was tethering Glass to a Nexus 4 that was connected to the Internet over Wi-Fi.)
What's It Like?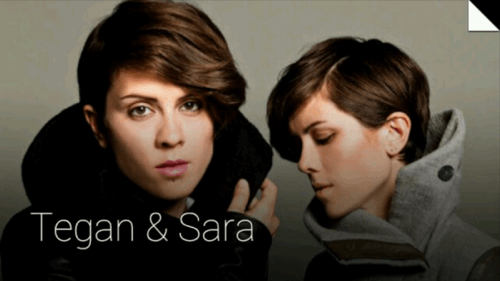 Like most Glass software, the Google Play Music app puts voice commands front and center. With the music app installed, Glass gets a whole new "OK Glass" command: "Listen to." When prompted with the "listen to" command, Glass starts scouring Google Play Music (via Google's cloud music service) to play anything from Bob Dylan to Cat Power.
If you have a subscription to Google's premium "All Access" service, you can search Google's whole sonic catalogue right from Glass. Out of five rounds of telling Glass to "listen to" something, it got three right. The other two stalled out, with Glass delivering me an error that it had lost the connection.
In the best example, Glass recognized my request for "Tegan and Sara" almost instantly, and a small image of the duo popped up on my screen in seconds. Tapping on that image played a Tegan and Sara song from my Google Play collection. Tapping again pulls up a contextual menu for pausing, skipping or going back through tracks, and an option to trigger a radio station based off of the current song.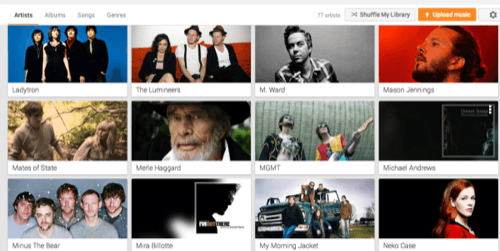 Without Google's mono earbud—included in the second version of Glass for Explorers—I wasn't sure how (or if) the music app would work. Google is happy to sell Glass owners a ridiculous $85 set of stereo earbuds with swappable color caps or a mono earbud for $50. I have no intention of purchasing the former, especially since there are workarounds out there (minimal soldering required).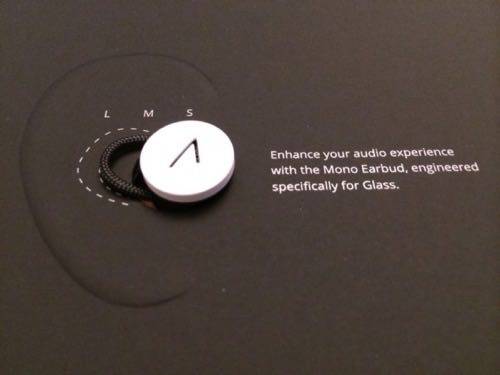 As it turns out, the bone conduction speaker supports the music app just like it would a voice call, but with mixed results. At first I was almost pleasantly surprised, happy that the music was even remotely listenable. But as soon as a song featuring highish-range vocals came on, it became clear that earbuds were absolutely necessary. Headache-inducing tinniness aside, the bone conduction method has tons of sound leakage—an instant no go for most social or public transportation scenarios.
The Fatal Flaw
From the start, my main objection to Google's plan to turn Glass into the ultimate iPod replacement was battery life. Battery life is abysmal on the first edition of Google Glass (XE-B) and the second edition (XE-C) barely seems to have improved matters, at least in my initial testing.
See also: Google Glass 2.0 Is Coming—Here's What Would Make It Incredibly Cool
Unfortunately, my fears were confirmed. I started playing music over Glass with 40% battery life. Ten minutes later, I was down to 27%. After 20 minutes, about five songs in, I was in the red at 15% remaining battery. Weak.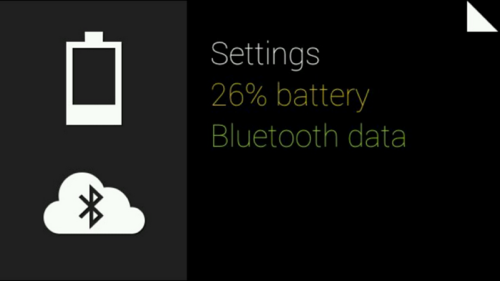 I was screencasting to my Nexus 4 on and off during the course of my listening session, but that shouldn't cause a huge battery drain. Really, Glass already has a bad battery life than borders on making it completely unusable, and Google Play Music just rubs salt in the wound. How are we supposed to be bopping through the ever-so-hip streets like Young Guru if Glass can't even stay awake?
Ultimately, as you could be said of most Glass features, music on Glass is cool but not there yet. In this case, battery life renders the feature D.O.A. And that's before you even begin to consider how often you might be paying for pricey data overages if you spend a lot of time streaming music over a mobile device tethered to your smartphone.
I have to think that Google will remedy Glass's fatal battery flaw in the next edition, which should be the one that consumers can buy at long last. Then again, I thought that about Glass XE-C. If Google's hardware can eventually catch up to the company's vision, it would be music to my ears. Until then, we'll all be stuck enjoying our music on our ever-so-quaint smartphones, white earbuds in place.
Lead image via Flickr user jessica mullen, CC 2.0