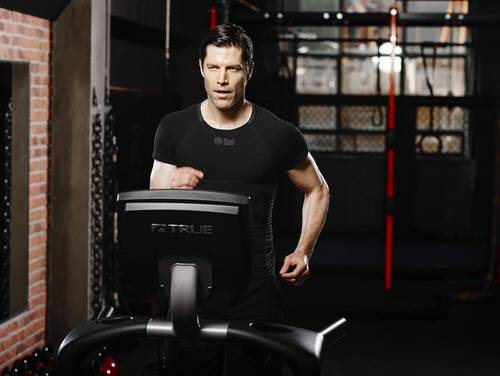 When the ball boys hit the court to collect tennis balls during the U.S. Open in New York this week, their t-shirts will be tracking them.
The young men running up and down the court will be testing out Ralph Lauren's newest wearable technology—shirts that monitor heart rate, breathing and stress levels, the New York Times reports.
See also: OMsignal's New Smart Shirt Shows The Challenge For Wearables
Produced in collaboration with OMsignal, the biosensing shirts collect and distribute the information to software that can be displayed on a smartphone or computer. The black nylon-polyester blend shirts will feature the signature Ralph Lauren polo-pony logo, and mark a distinct transition for the company known for its expensive and preppy fashion.
"Everyone is exploring wearable tech watches and headbands and looking at cool sneakers," David Lauren, the company's vice president for advertising, told the NYT. "We skipped to what we thought was new, which is apparel. We live in our clothes."
OMsignal's shirts, which start at $200, are expected to hit the market later this year. The shirts track body data by using silver conductive thread and a "black box" that monitors data and transmits it to an application.
It's unclear when Ralph Lauren's specialty shirts will be available for purchase, and how, or whether, they'll differ from the OMsignal designs that are now available for pre-order.
Fashion Meets Tech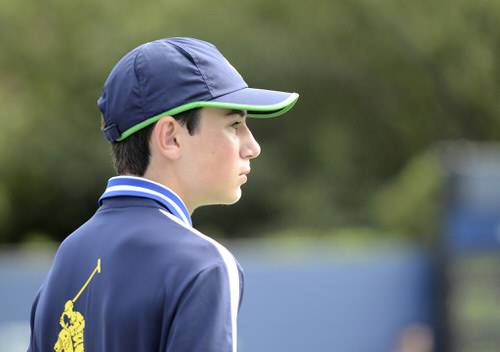 As wearable technology slowly sheds its geeky stigma, fashion designers and high-profile brands are jumping on board to make smart tech sexy. Good thing, too, because unless wearables look good, fashion-conscious consumers are likely to shun their connected devices.
Ralph Lauren joins designers including Tory Burch, who partnered with FitBit to launch gorgeous wearables women want; DVF, which created desperately needed stylish frames for Google Glass; and Rachel Zoe, who created USB chargers in the form of unisex bracelets.
See Also: What Not To (Android) Wear: One Woman's Search For Smartwatch Bliss
Startups, too, are putting fashion first when developing wearable devices. Ringly, a minimalist device, vibrates whenever the wearer receives a notification—and you can hardly tell it's a "wearable" because it looks exactly like jewelry you might find in a department store.
Hardware manufacturers should pay close attention to the designers that are flooding the market. While Google's partnership with DVF underscores the importance of making Google Glass look good, smartwatch makers using Android Wear have created manly smartwatches that leave much to be desired for those of us who wear watches for style, not purpose.
As my colleague Adriana Lee wrote when Google unveiled Android Wear earlier this year, smartwatches like the LG G watch just aren't what women want. It makes sense for brands to start with function over fashion, but unless smartwatches can become something pretty, they'll forever remain a techie tool.
Instead of launching at a tech conference, Ralph Lauren is showing off its new wearable fashion at one of the biggest sporting events of the year—one at which many spectators may well be wearing styles from the company's previous collections. We'll see the ball boys doubling as fashion models for the new biometric shirts can make fitness technology fabulous.
Lead image by OMsignal; U.S. Open image by Steven Pisano.