We were envious when Sony launched its vision of a mini-PlayStation (called the PlayStation Vita TV) in Japan last year. That curious, promising device has since evolved into the PlayStation TV, a $99 deck of cards-sized gaming console set to launch in North America later this year.
The teensy PS TV is packed with big ideas, that's for sure. But popping the hood of Sony's little console reveals an even more compelling story.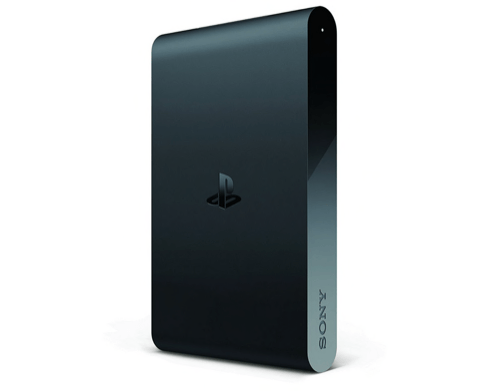 A Tiny Console, Poised To Pwn?
Want to know the craziest thing about the PS TV? You don't need a PlayStation 4 to use it. Instead, the gaming box will run on its own, beaming games down from PlayStation Now, Sony's cloud game streaming service. Through PS Now, in beta currently and set to go live starting this summer, the PS TV will support "hundreds" of PS3 titles as well as most PS Vita titles and PS1 and PSP classic games.
For less than the price of a Wii—the quintessential casual console—Sony just offered a new wave of mobile-first gamers and the next wave of cord-cutters a choice that makes way more sense than either of those groups spending $399 for a living room multi-tool. Suddenly, PlayStation is a platform about choice—and a lot of it.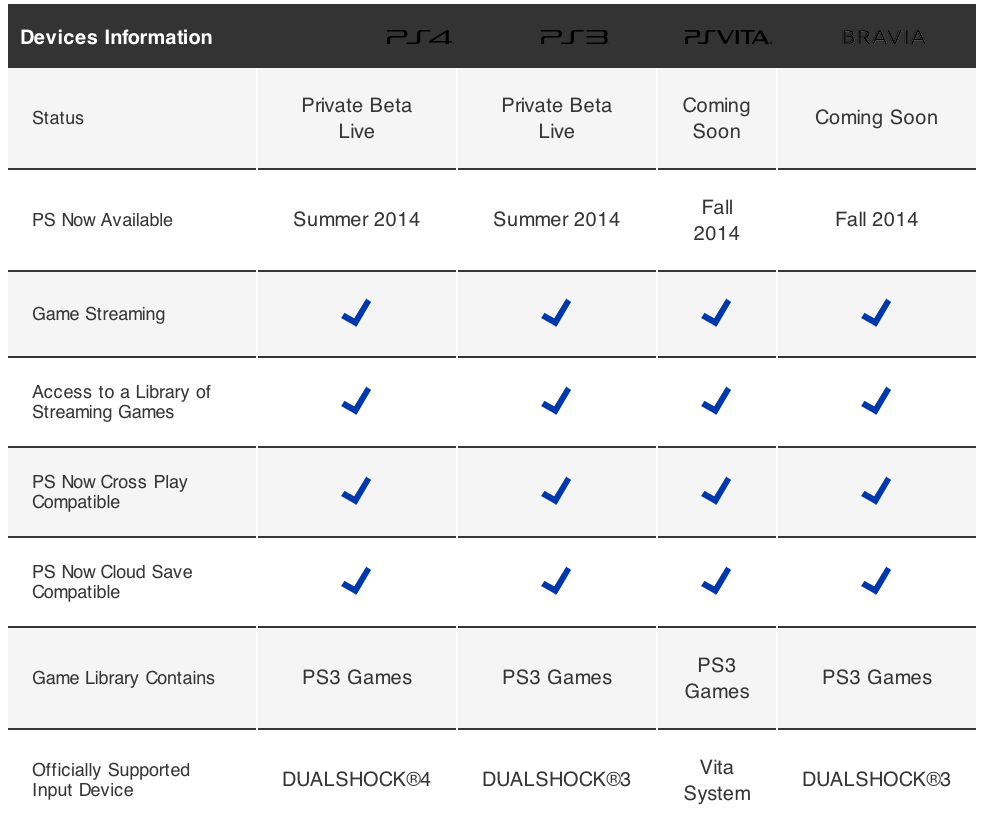 A jack-of-many-trades, the PS TV can also pair with a PlayStation 4 to send PS4 gameplay to another TV at home, making it an excellent complement to Sony's big ticket console. Launching "this holiday season," Sony's mini-PlayStation is also widely expected to offer streaming video essentials like Netflix, YouTube and Hulu Plus (all already available on Sony's $200 handheld console, the PS Vita).
If Sony delivers a solid user interface and a smooth game streaming experience, the PS TV could put the capabilities of other $99 streaming boxes to shame if people take note of it—but that's not the whole point, as it turns out.

PlayStation Now: The Real War Is On
Having played its cards right for some time, Sony's PlayStation Now service could be the big Sony thing we didn't really see coming. With the PS4 selling briskly, Sony appears to have built its cloud gaming service—and notably not its cutting edge console—into the infrastructure of an entire suite of hardware-agnostic gaming.
PlayStation Now was born from Sony's 2012 acquisition of Gaiki, a company known to call itself "the Netflix of gaming." Back then, OnLive was doing something similar and exciting in the cloud gaming space (and hadn't yet self destructed). A few years ago at an otherwise dull E3, people were really, really excited about cloud gaming.
Not only will the tiny, standalone PS TV console independently run PlayStation games (ones as new as PS3 titles, mind you, and the PS4 if you own one), but this year's line of Sony's Bravia TVs can play too—all you need is a PlayStation controller.
And it sounds like PS TV and the Bravia line are only the start. According to Sony, "Eventually the service will expand beyond PlayStation platforms and Sony devices, allowing you to stream PlayStation games across a broad range of Internet-connected devices." That's the real ticket.
While we were busy obsessing over the current meaningless dark age of the so-called "console wars," Sony was quietly building an entire kingdom in the cloud.