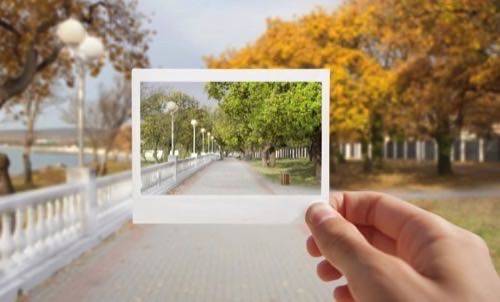 The New Year often reminds us of things we have meant to do all year. Many New Year's resolutions often fail, but setting one revolving around a digital solution can sometimes work its way into your routine with less pain than a daily trip to the health club. Organizing our family's photos is one of the things that became part of my routine after making a resolution a few years ago.
If your parents are still alive, you could be faced with shoe boxes full of old photos to add to your own collections. Such pictures might be important peeks into your family's history and are worth preserving. If you add to those boxes your own collection of pictures and the digital photos that are scattered over your various devices, you can be looking at a huge challenge.
The best solution is a routine that takes care of the present and starts nibbling away at the past. With a history of storing photos in the cloud for years, I have put a lot of thought into organizing and protecting our photos. Others might have different ideas, but this is what works for me.
My solutions are not operating-system specific. It will work on a Mac or a Windows machine, or you can accomplish the same thing with a computer running Linux.
I'm going to suggest that photos you are going to archive deserve to be cropped and adjusted before you save them. You will be surprised how pleased you will be in the future with your handiwork. There are a number of photo editing programs out there, but I've been using Picasa and iPhoto for years. Picasa is free and iPhoto still comes free if you buy a new Mac. Picasa is one of the first applications that I load on a new computer. I have even been running it on Windows 8 since early December 2012 without any problems. Picasa also runs on any Intel-based Mac. There are a number of Linux photo solutions though the one I prefer on my Ubuntu system is Shotwell Photo Manager.
Dealing With The Present
When working with present-day shots, I never let my photos age on the camera's memory cards. When I come in from my morning or evening walk, I immediately import my photos to my Windows laptop. A quick scan will usually reveal six or seven that I like. I mark them with Picasa's "star" tool, then crop and adjust the lighting and color. My goal is always to tune the image to look the way I remember the scene looking to my eye when I snapped the photo. If I wait even a few hours to do this, it is much harder to recall the setting for the picture.
Once I am happy with the photos, I export the starred ones to my Google Drive in the cloud. You could just as easily use DropBox or Microsoft's SkyDrive for this step. On Linux Google Drive is not officially working yet, so I would use DropBox. My photos go in a folder automatically given today's date. The next thing I do is "share" my edited photos to a chosen album in the cloud on my Picasa web album account. Basic Picasa web album accounts are free and tied to your Gmail address. Once in Picasa web albums, my chosen photos are already in the cloud at two different places.
Some reviews of photo archiving software complain that Google has made using Picasa for this purpose more difficult, given Google's effort to push sharing through Google+. There is a simple secret to solving this. I have two Gmail accounts and one of them is not tied to a Google+ identity. I use the one disconnected from the Google+ identity for photos because I can send my photos directly to Picasa web albums without having to first share through Google+. However, sharing a set of photos through Google+ does automatically creates a Picasa web album, so if you have no problems sharing in two places, you'll still get your Picasa album.
Typically, I also set up albums for special trips or events. I always have a bucket album which covers photos for a three month period like "Fall of 2012."
Google has made it very easy to add photos to your Picasa web albums even if you don't use the desktop application Picasa on your computer. Once you access one of your Picasa web albums via web browser, you can select the action "add photos" and then just select photos on your Google drive or computer and drag them to the browser window. Once the photos are on the web, it is easy to re-order them, add captions or even select the cover photo for the album. You can also share links with others to an individual photo or an album. If your photos have GIS information, you will also see that in Picasa web albums.
I go one step further with my photos. I carry the same photo memory card upstairs to my office and import the photos once again to iPhoto. Often seeing photos on a different computer screen with different software will have me choosing a few more that I want to keep. On the Mac it is easy enough to "flag" the photos that I like and have tuned up and then upload them to the same daily folder on my Google Drive. I then repeat the process of adding the additional photos to the cloud-based Picasa web album I have chosen. At the end of the process, I have my preferred photos in the cloud in two places, and on two different computers that are backed up regularly. Only then do I sometimes share general-interest photos on Facebook or Twitter, and special ones on Pinterest.
Photos taken on my smartphone get automatically uploaded to my DropBox account where it is easy to import them. It is also easy to share a photo taken by my smartphone using Bluetooth sharing to my Windows laptop.
Archiving The Past
For the last few years, I've been tackling boxes of photos, albums and slides from the past. I usually manage to find some down time in December to do that. Scanning photos is a good way to escape holiday insanity.
Last summer, as we were moving from our home of over twenty years, I actually finished up all the photos we've collected over the years. After I threw away photos that no one could identify or were of poor quality, I handed the boxes of photos and slides over to my oldest daughter to see if she wanted to comb through them one more time.
When tackling boxes of real prints and slides, I use an Epson Perfection V500 scanner. I chose it because the software works well on Macs and Windows computers and it was fast. I can scan each photo in less than a minute. Slides take a little more time, but because you can load a few slides at one time, it is not a lengthy process.
As I get a number of photos scanned, I will import them into iPhoto or Picasa and then move them into an album on Picasa web albums. I usually tempt the other family members to add their own by sending them a few photos or a link to the album of recently scanned photos.
I could have done the same thing on Flickr, but I find the sharing and privacy options a little more to my liking on Picasa web albums. My extra 25 GBs of Google storage costs me $2.49 per month. Even with my huge collection of photos and email, I have only used 41% of my storage.
Regardless of which services you use, or how you want to organize your photos, the important thing is to establish a pattern that will make your photo organization less of a chore and more of a part of your daily routine.
Image courtesy of Shutterstock.