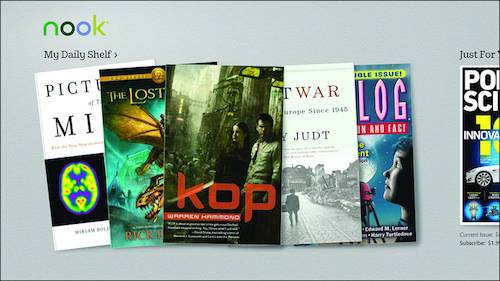 Who needs apps? Microsoft buying Nook Media would be a a brilliant move: Microsoft would add millions of e-books that consumers want, to supplement tens of thousands of apps that, well, they don't.
Is Microsoft About To Buy Nook For $1 Billion?
TechCrunch reported Thursday that Microsoft is considering paying $1 billion for Nook Media, the division of Barnes & Noble that includes both the Nook tablet as well as its e-book business. That works out to a discount of about $700 million to $800 million compared to what Barnes & Noble valued the Nook at just a few months ago. A deal at that level would be a clear indication that B&N wants out of the digital business.
So much so, in fact, that there have been rumors that Barnes & Noble plans to kill the Nook by the end of April 2014, instead selling its e-book content on apps from "third-party tablets" from an undisclosed manufacturer or manufacturers. That could mean Microsoft's own tablet, the Surface, steps in to replace it – and we're already getting reports of smaller, Nook-like Windows tablets in the works. Of course, Nook is already available on the iPad and non-Amazon Android tablets.
(See also Microsoft, Barnes & Noble Release Windows 8 Nook App: Is A "Nook Surface Next?)
TechCrunch's report suggests two key factors: developing, manufacturing and selling a tablet like the Nook isn't a profitable business. But e-books are. By itself, the Nook unit lost $262 million on $1.2 billion for the fiscal year ended April 30, TechCrunch's secret documents alleged. Meanwhile, B&N itself publicly disclosed that its Nook segment revenue dropped 26% last quarter, but e-book sales grew 6.8%. (Some 10 million Nook tablets and e-readers have been sold, and the service boasts more than 7 million subscribers.)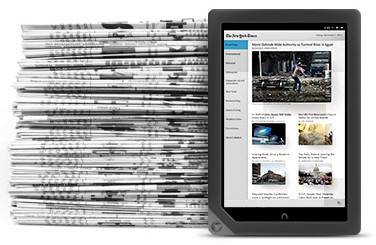 We also know that Microsoft has already forged ties with software developers, including game creators; has established relationships with the music business to create Xbox Music; and has developed a network of cloud servers which can serve that content up virtually anywhere. Adding book publishers to the list should be relatively simple.
Microsoft has already proved its interest in the Nook platform. In 2012, Microsoft dumped $300 million into Nook Media, which later generated a Nook app for Windows 8 and not much else. It certainly looks like Barnes & Noble isn't heavily invested into the relationship. It's time for Microsoft to take over.
Patching The Windows App Store With Books
People need a compelling reason to buy a new device, and Microsoft hasn't given them much of one. Microsoft's Surface is a terrific piece of hardware, but is overpriced compared to rival tablets. Meanwhile traditional PCs are on the decline, perhaps even being pushed down the slope by Windows 8. Microsoft's platforms simply lack the app support of iOS and Android.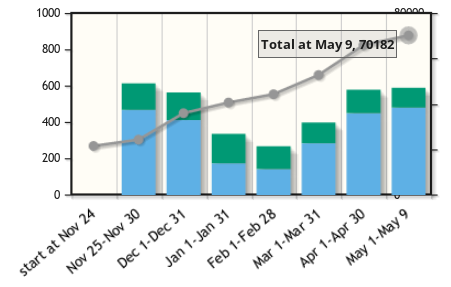 Moreover, if apps are now a key tablet selling point, Microsoft doesn't have that much to offer. Microsoft's app store is growing quickly – but that's due to the fact that it's starting from a very small base. As of Thursday, MetrostoreScanner, which tracks the apps that appear and are updated on Microsoft's Windows Store, showed a total of 70,182 apps in the Store – about double what it had at the end of December. Google and Apple, on the other hands, each claim about 800,000 apps in their respective app stores.
In the company's defense, Tami Reller, Microsoft's Windows chief, has argued that the Windows Store has aggregated more than the number of apps that iOS did during the same period. She also said that almost 90% of the entire app catalog is downloaded every month – a puzzling statement, meaning that either Microsoft is doing an excellent job promoting app discovery, based on its Mimvi technology – or that Windows uses really don't have that much to choose from.
E-Books Complete The Windows Store
Adding e-books won't make Microsoft's app problems go away. But they could provide a pretty big distraction. Not to mention that owning the Nook platform would dramatically broaden Microsoft's content strategy to include iPads and Android tablets. Microsoft has also hinted at plans to integrate Nook content in Office, putting its digital content in front of millions more users. That would be a welcome change from Microsoft's decision not to rush out Office for iOS and Android.
(See also Why Microsoft Is Tying Barnes & Noble's Nook To Windows, Office And Bing.)
Finally, it may seem simplistic, but one of the more compelling reasons to add Nook content is simply what users see – or don't see – on the Windows 8 Start screen: Games, Music, Video – but not Books. It's a glaring omission, and one that Microsoft could solve with a single stroke of the pen – and a billion dollars.
Image Sources: Pearson Media (Nook App) Barnes & Noble (Nook)