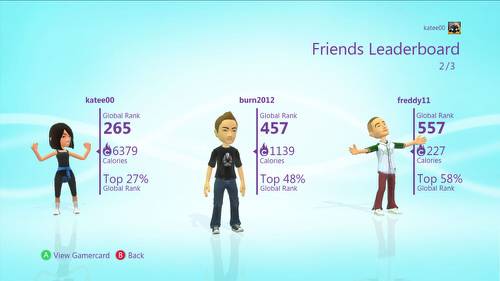 After months of promises, Microsoft finally integrated Skype with Outlook.com, its cloud email and calendaring service. But for its next act, Microsoft may well put Skype on its Xbox console — a move with far more intriguing, and even disturbing, ramifications.
As of today, a select group of Outlook.com users in the UK can begin placing video or voice calls, or sending instant messages, to their existing Skype contacts. Within Outlook, users will have a choice: traditional email will work as before, although the new "Messaging" options will trigger the Skype capabilities. Users can either type in a friend's name within People, or — in a nice touch — simply click on their picture to launch a message.
Microsoft paid $8.5 billion for Skype two years ago in order to "adapt to a changing market, primarily characterised by permanent and ubiquitous connectivity," as the IT analyst outfit Duquesne Group put it at the time. So far, Microsoft has steadily moved Skype forward as its ubiquitous communications interface across PCs, Windows tablets, and smartphones. That leaves the Xbox.
Video Kinect To Xbox Skype?
It's virtually a given that Skype will come to the living room. In February, Giovanni Mezgec, a Skype enterprise product marketing manager, told me that Skype users at home might use a "set-top box" — like, say, the Xbox! — to access the service.
"You are the same time a consumer, the same time a mother, the same time an employee, the same time a person that travels on the bus, you get the idea," he said in an interview at the time. "What we wanted to do was to offer a set of tools from the living room to the boardroom, a communication platform that is rationalized, but different."
Officially, though, Microsoft is keeping mum. "We are always thinking about what is next for our platform, but we have nothing further to share at this time," a spokeswoman said in an email. Rumors of the Skype-Xbox integration popped up earlier this year, following a Microsoft job posting.
And Microsoft's Xbox already has a videoconferencing solution: Video Kinect, which allows Xbox players to set up video chats with their Xbox Live friends of they own the Kinect depth camera peripheral.
Separate But Equal
In many ways, Skype is playing catchup to features already offered by Video Kinect and the Xbox Live service itself. There's the video chats, of course, but Xbox Live also supports presence (who's playing or watching what, provided that users allows their friends to see this); group chats or play experiences, known as "parties"; text and video messages; and private chat.
So far, Microsoft has kept its Xbox Live community separate and distinct from its other online services. That means that each Xbox user can have several collections of friends: Outlook contacts, Messenger contacts, Skype contacts, and an Xbox Live group. If you include Facebook, Twitter, and LinkedIn, which Microsoft also integrates with, that's seven separate groups. Granted, many of these contacts overlap — but many don't. (Note that Microsoft asks you for a Microsoft Outlook.com or Hotmail account when you sign up as a new user on the Xbox, for support purposes.)
Microsoft may not be able to do much with how Facebook, Twitter, and LinkedIn manage their own contact databases, but if and when it integrates Skype with the Xbox, will it merge a user's Xbox contacts with his or her Skype contact list — or even Outlook contacts?
Turns Out Ubiquity Has A Downside
The question is really a cultural one. Does it make sense for a company like Microsoft to obliterate the distinction between work and play this way?
If you own a Surface tablet, and set up Skype for the first time, Microsoft will ask you to merge your Hotmail contacts with your Skype contacts. That's not really that big of a deal. But do you really want your boss calling you when you're playing Lego Batman with your son? I don't.
What might be interesting, however — from either Skype or Video Kinect — would be the option to replace video avatars with actually small video screens of my friends. I might not like losing screen real estate in Gears of War, but it might add more of a communal sense while playing Hearts or Xbox poker.
Anything else, though, runs the risk of alienating users who just want to be left alone in the evenings. Slowly, we're all being forced to integrate our jobs into other aspects of our lives. Microsoft may want to eventually push Skype into the Xbox, but it needs to do so delicately.