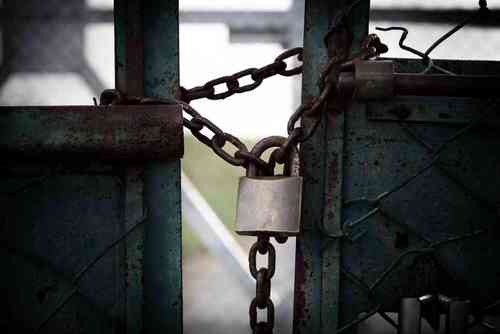 Google was supposed to be different. Unlike Microsoft and Apple, which built their empires on proprietary software and associated lock-in, Google has long been all about peace, love and open standards. Recently, however, that has begun to change. Google, long a champion of open standards and "one click away" competition, has started dumping open standards, ostensibly to force fealty to Google products.
New monopoly, same as the old monopoly?
Google's March Away From Open Standards
Google's deviations from open standards have been picking up pace lately. Each of Google's individual steps away from open standards are backed by good reasons, like Google's apparent desire not to defend in court its V8 open video codec and subsequent about-face on H.264. Or Google's shift away from Blink principles with Pepper and PNaCl.
But they represent a troubling trend.
For example, Google recently announced that it was deprecating its support for CalDav, an open standard, in favor of the Google Calendar API because "Most developers' use cases are handled well by Google Calendar API." All your calendars are belong to us.
Perhaps more troubling, Google also cut its support for XMPP, the open messaging protocol, in an attempt to unify its messaging services. As the Electronic Frontier Foundation's Parker Higgins writes, such open standards support is critical for ensuring competition on user-facing functionality, rather than lock-in:
Google's earlier full support for XMPP meant that users could chat with people on other instant message services, or even who host their own chat servers. This kind of decentralization is a good thing: it decreases lock-in to any particular service, which in turn lets the services compete on important factors like quality, uptime, or respect for user privacy.
Ironically, Google calls out the importance of such open standards support in its own documentation for the now-deprecated Talk platform, as Higgins highlights: "[Service choice] allows you to choose your service provider based on other more important factors, such as features, quality of service, and price, while still being able to talk to anyone you want."
Of course, there are very good reasons for what Google is doing. As The Verge writes on Google's move away from XMPP, Google's messaging strategy was a mess of different protocols. It needed to simplify things and decided it was cleaner to craft a new standard rather than try to improve an old one. And as Neal Gompa points out, improving the old standard might still annoy users because it would likely create new incompatibilities.
Even so, Bryan Appleyard suggests that Google displays "a sinister impatience with government," generally. In the case of its move away from some key open standards, I suspect it's less a matter of any overt willingness to "be evil" and more with a desire to rid itself of the messiness of committees and consensus that open standards require.
Android All Over Again?
Not that this is particularly new. Google has taken plenty of heat for making Android's code open source without making its development process permeable to outside developers. Doing so, after all, would keep Google from being able to build what it wants, on its terms and schedule.
Stung by the criticism, particularly from Apple's Steve Jobs, then-Android chief Andy Rubin tweeted that availability of the source code was the true definition of open:
Developer luminary Joe Hewitt ripped into Rubin's defense, but it ultimately it didn't seem to matter. Android kept chugging away, open or no, with device manufacturers happy to crank out low-cost competitors to Apple's iPhone and consumers happy to buy them.
Does Anyone Care?
Consumers don't seem to mind, clicking on an ever-increasing number of Google ads, served up against closed services. Convenience, unfortunately, often trumps all other considerations.
Like Apple before it, Google clearly wants to create an optimal user experience, even at the expense of proprietary protocols. The problem, just like with Microsoft and Apple before it, is that by embracing closed standards Google threatens to throttle innovation, limiting consumers' upgrade path to the same vendor, year after year. Hopefully we'll be wiser this time, and demand open standards from the company that has generally been so committed to them.
Wishful thinking?
Image courtesy of Shutterstock.