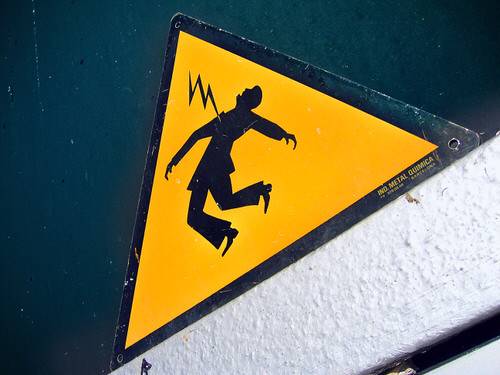 Update: Apple released iOS 8.0.2 Thursday to fix the major bugs introduced by iOS 8.0.1.
Do not—I repeat, DO NOT—update your iPhone to iOS 8.0.1. Not yet, anyway, at least if you want to actually want cellular reception or Touch ID to work.
See also: Think iOS 8 Crashes A Lot? You're Not Imagining Things
To fix its flub in HealthKit, Apple pushed out an incremental update to iOS 8, the latest version of its operating software for iPhones and iPads, just a week after making iOS 8 available to the public. That small update, however, led to a huge problem: It broke some core features, especially for the new set of iPhones.
See also: Why You Can't Download Health And Fitness Apps From Apple's App Store
Sites like TechCrunch and The Next Web report that people have been seeing 8.0.1 hobble their iPhone 6 and 6 Plus devices. Indeed, we're spotting trouble across the Web as well:
Actually 8.0.1 appears to have caused a bug, cannot connect to the mobile network now on my iPhone 6…. #ios8 #apple

— DJ (@tawake) September 24, 2014
Anyone with an iPhone 6 having issues with 8.0.1? My network has stopped working and touch ID no longer works #iPhone6 #ios8bugs

— Gareth Barrett (@DoubleR_DoubleT) September 24, 2014
@reneritchie With iOS 8.0.1, iPhone 6 (ATT) stuck on "Searching…" for cell network, and TouchID is non responsive. iPad Air (TM) is OK.

— KJSatz (@KJSatz) September 24, 2014
The phone app doesn't work in iOS 8.0.1. Maybe this is on purpose, like removing the floppy disk drive from iMac or CD ROM from Macbook Air

— Nicholas Carlson (@nichcarlson) September 24, 2014
8.0.1 was built on on Sep 21. 3 days testing wasn't enough for this?

— Neal (@iNeal) September 24, 2014
Some users with older iPhones, like the 5 and 5S, don't seem to be affected, at least not en masse like iPhone 6 owners. So the bug could be particularly acute for Apple's latest phones.
See also: Apple's HealthKit Is Looking Unhealthy
The software update was intended to fix the unexplained bug that Apple said was plaguing HealthKit, its new fitness and health monitoring system. Third-party apps written to work with HealthKit found themselves yanked from the App Store as Apple attempted to repair the issues.
The iOS update also tackled other problems, such as downloaded keyboards that wouldn't stay selected as default options; some photos that wouldn't show up in Photo Library; errant data use with SMS or MMS; and in-app purchase glitches in Family Sharing.
iOS 8.0.1 was supposed to address all of the following issues, according to Apple:
Fixes a bug so HealthKit apps can now be made available on the App Store
Addresses an issue where 3rd party keyboards could become deselected when a user enters their passcode
Fixes an issue that prevented some apps from accessing photos from the Photo Library
Improves the reliability of the Reachability feature on iPhone 6 and iPhone 6 Plus
Fixes an issue that could cause unexpected cellular data usage when receiving SMS/MMS messages
Better support of Ask To Buy for Family Sharing for In-App Purchases
Fixes an issue where ringtones were sometimes not restored from iCloud backups
Fixes a bug that prevented uploading photos and videos from Safari
For more information on the security content of this update, please visit this website http://support.apple.com/kb/ht1222.
Those sound great, or at least they would have, if other phone-killing glitches weren't on board. Unfortunately, they are. So again, the major takeaway is this:
Do not install this software update until Apple fixes this version. Tell your friends.
We'll give you the all-clear when the new version is ready. (Updated 9/25/2014: The new version is ready. See the second update below.)
Update: Apple appears to have already yanked iOS 8.0.1:
No longer seeing the 8.0.1 update available on my iPhone 5s. Looks like Apple removed it. (hat tip @tim)

— Brett Molina (@brettmolina23) September 24, 2014
9to5Mac reports that Apple pulled this software update for now, and it seems that the company has indeed withdrawn its digital signature for iOS 8.0.1. Unfortunately, that doesn't help users who already grabbed it. But all may not be lost for them.
Some folks say that restoring their iPhones successfully reverts the device back to the previous version.
@tuaw Successfully restored my iPhone 6 Plus to iOS 8.0 via iTunes

— Mark Jowett Tan (@jowett) September 24, 2014
@TUAW a restore WORKED for me on the iPhone 6. Everything is back.

— Chris Beiting (@beiting) September 24, 2014
See also: How To Roll Back iOS 8.0.1
Update 2: Apple has released iOS 8.0.2 to fix what it broke in iOS 8.0.1. For more info, click here.
If you were afflicted and try this, let us know how it works out for you in the comments below.
Photo by Tomás Fano