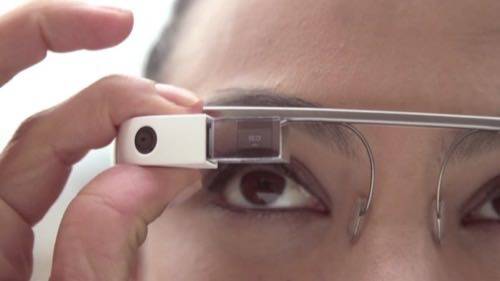 The fashion and tech worlds are intersecting yet again with a new partnership between Italian eyewear giant Luxottica and American technology behemoth Intel. Together, the companies will research and develop a pair of high-tech glasses, the New York Times reports.
This agreement, which has been in the making for two years, will center around a research and development team of Luxottica and Intel specialists based in California. Since both companies are extremely far-reaching in their respective fields—Luxottica controls the eyewear licenses for Armani, Burberry, Chanel and many other luxury brands, while Intel chips power everything from Apple computers to, reportedly, the latest Google Glass—this partnership is poised to make waves in the world of wearable computing.
Intel has made several different fashion partnerships this year, and each of them use the company's smallest and most energy efficient chips. For example, the company's tech-forward MICA bracelet was designed by fashion brand Opening Ceremony.
It should be noted that both companies have a relationship with Google Glass, providing either frames or a future chip to power the glasses. However, Luxottica chief executive Massimo Vian told the Times he doesn't see this new partnership as competition toward Google Glass and neither company will be breaking off from its Google relationship.
"Google Glass is a specific product we are working on," said Vian. "With Intel, we are researching new possibilities that can be applied or offered to many brands."
Vian said consumers can expect the partnership's to unveil its first product in 2015.
Photo of Google Glass via Google