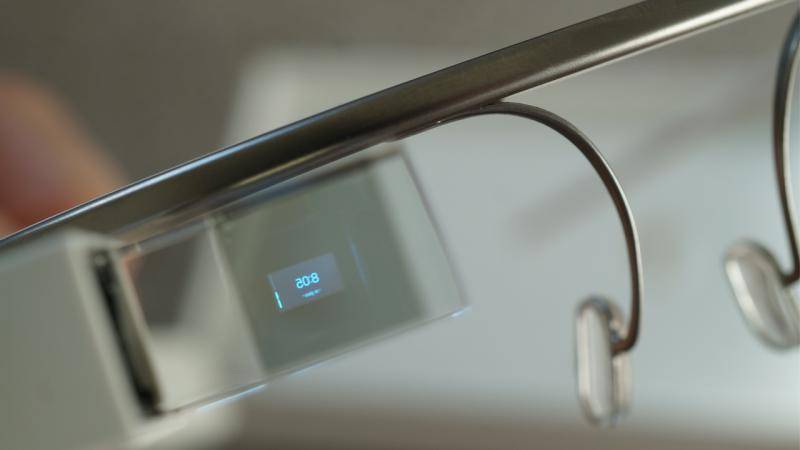 An Intel chip will replace a processor from Texas Instruments Inc. in the 2015 version of Google Glass, the Wall Street Journal reported.
From now on, Intel will provide the brains to Google's Glass interface. People familiar with the matter said the shift is part of Intel's growing interest in entering the wearable technology market. It would be a move in line with Intel's previous activities this year, which included buying wearable producer Basis Science, and creating its own chip specifically for powering wearables, Edison.
See also: Meet Edison, Intel's Tiny Plan To Power The Next Generation Of Wearables
So far, it's unclear which chip Intel will be using to power Google Glass, but it's definitely one that's smaller than Edison. The Verge's Vlad Savov speculates that it's one of the company's tiniest and most low-powered chip, which powers Intel's MICA bracelet.
Intel chips power Google's servers, Nexus players, and self-driving cars. The companies have also been working together since 2011 to improve Google's Android and Chrome operating systems. It seems it was only a matter of time before the two companies chose to collaborate in new ways.
See also: How Intel's Edison Stacks Up Against Arduino And Raspberry Pi
With a four-figure price tag and a distinctly dorky appearance, Google Glass has had a lukewarm reception in the consumer market since its initial release in 2012. However, it did have some early success as a tool for the workplace, and that's exactly how Intel plans to assist in marketing it. Intel's efforts will join with Google's Glass at Work project, which encourages adoption of Glass in fields like healthcare and construction, where workers need both hands free but also need vital data at the ready.
Photo via Google