The Humble Bundle is set to launch its latest package deal today, continuing its successful "pay-what-you-want" business model with the release of a new bundle containing 5 indie games.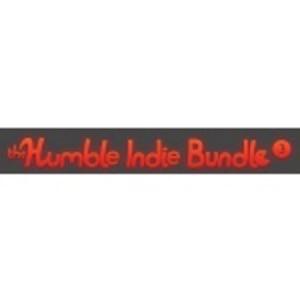 This bundle includes: Crayon Physics Deluxe, Cogs, VVVVVV, Hammerfight, and And Yet It Moves. As with the previous Humble Bundles, these games are all available cross platform (several of which are making their Mac and Linux debuts with this offer) and are DRM-free.

A package deal on 5 great indie games is always good news for gamers, but it's the way that deal works that continues to make Humble Bundle both interesting and unique. The Humble Bundle lets buyers choose what they want to pay for the games. Not only do you get to set the price you'd like to pay for all 5 games, you can also determine how that money gets allocated: dividing it between the game developers, the Humble Bundle team, and charitable organizations. As with past bundles, the two charities involved are the Electronic Frontier Foundation and Child's Play.
Since the launch of the first Humble Bundle last year, the effort has raised over $1 million for charity. The generosity of gamers is noteworthy, as is exactly what that generosity looks like in terms of the different platforms for which the games are downloaded. In the past, Linux and Mac users have proven to be far more generous than Windows users, with Linux users contributing twice as much as Windows users.
The Humble Bundle offer only lasts two weeks, but as the games are available DRM-free, once you purchase them, they're yours to re-download and re-install as you deem fit.