Technology has forever altered just about every facet of music. From how we learn and compose music to how it's recorded, distributed and consumed, everything is different now. The shifts in consumption go way beyond solitary listening through white earbuds, entering far more social settings.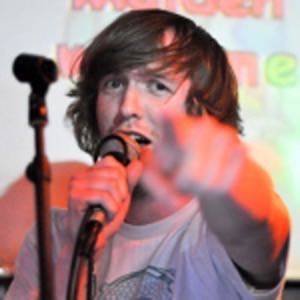 Earlier this month, we looked at how to use Spotify to crowd-curate your next party playlist. The solution works quite well, but what if you want to take things to the next, more interactive level with karaoke?
There are a few different ways to cobble together a karaoke experience online, but the desktop client for Spotify makes it surprisingly easy to do from a single interface.
What You'll Need
A laptop or desktop computer. The bigger the screen, the better.
A Spotify account (Premium is best to avoid ads)
The TuneWiki app (free in the AppFinder within Spotify)
A microphone and speakers
Some kind of audio software through which you can pass the mic signal. Free programs like GarageBand or Audacity will do. Some options let you put effects on the vocals, including autotune.
Optional: A large external display such as a TV or video projector (and the appropriate adaptors to hook it up to the computer).
Getting Set Up
To get started, just open up Spotify, make sure the TuneWiki app is installed, and then open up whatever audio program you're using to amplify your friends' wretched singing. You'll want to test out the audio levels by playing a song and singing into the mic. Adjust the volume of the vocals in the audio program accordingly.
If you're going all-out to try and achieve a legitimate karaoke experience, or you're dealing with a large group, it's preferable to use a large, external display of some kind. A video projector would be ideal, but a decent-sized TV or computer monitor would suffice.
Just like karaoke in any bar, it's probably best to designate somebody to be in charge of taking requests and playing tracks. As requests come in, they can easily be compiled into a playlist. Just click "New Playlist" in the lower left and then drag and drop tracks onto it.

Finding and Playing Karaoke Music on Spotify
In addition to millions of original studio recordings, Spotify has a surprising amount of karaoke-specific music. The selection is pretty enormous, which you wouldn't necessarily realize unless you're seeking out karaoke tunes. There are numerous karaoke compilation albums spanning multiple genres and decades, as well as hundreds of different artist-specific albums. Want to sing Hall and Oates? There are 16 different karaoke collections available on Spotify.
Most well-known hits from the last several decades are likely to come up in search results. To find them, just search Spotify for the name of the song or artist and include the word "karaoke." In some cases, songs are also released by original artists as "instrumental" versions, so try using that word if nothing's turning up.

One thing that sets Spotify apart from other options is its integration with TuneWiki. The scrolling lyrics service jumped on board when Spotify launched its third-party app platform back in December. The result is a very karaoke-friendly interface, which scrolls through lyrics in time with a song while it's playing. TuneWiki has agreements with major music labels, so its database is pretty comprehensive. In some cases, TuneWiki won't recognize the karaoke version of a given track, so the results can be mixed. If that happens and scrolling lyrics are absolutely necessary, playing the original track should do the trick. In rare instances, the lyrics won't be available due to a publisher takedown request.
Aside from little hiccups like this, the overall Spotify experience is a surprisingly effective way to put together your own karaoke party without bothering with traditional equipment or half-baked solutions. Thanks, Internet.
Lead photo by SV Contact.