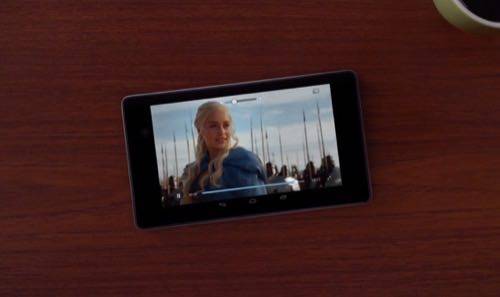 You won't need a cable package (or your parent's HBO Go login) to watch the next season of HBO's most popular original series. The cable channel plans to launch its long-anticipated streaming only service in April, according to an internal memo published by Fortune, the same month Game of Thrones returns for its fifth season.
CEO Richard Plepler said in October that HBO is finally ready to take the money of the 10-million broadband-only homes that don't subscribe to cable, but he didn't mention a cost or time frame. Now, because of a memo explaining HBO's decision move to an outside contractor for streaming service, we know to expect the cord cutting in April, though cost is still up in the air. If you remember those HBO Go streaming outages during Game of Thrones and True Detective episodes, or saw the Twitter meltdowns as they were happening, you get a pretty good idea of why.
See also: Why The CBS Strike Against Dish's Auto Hop May Actually Be A Win For Dish
For viewers however, the big news isn't that HBO is likely contracting MLB Advanced, which provides streaming for the WWE Network, according to Fortune. It's that there's a date on the calendar when HBO Go will be free of its cable package. For entertainment junkies, this is the biggest news since earlier this year, when some of HBO's original programing became available through Amazon's streaming service.
Plepler said in October that the stand-alone HBO Go offering will appeal to viewers who aren't interested in the full cable package, or even a TV connection at all. CBS All Access currently offers 6,500 episodes on demand as well as live TV for $6 a month. As viewership on mobile devices increases and Netflix and Amazon continue to produce popular programming, more legacy TV outlets feel the pressure to finally cut the cord.