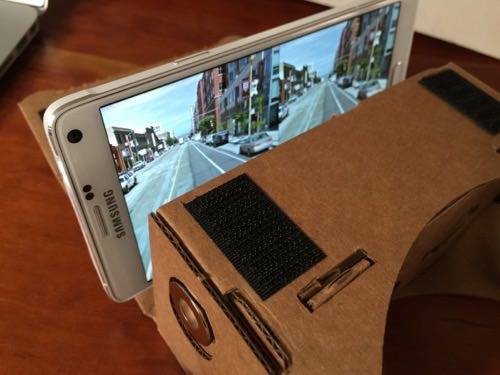 Two cheap thrills, made better by joining forces: Google Cardboard now works with Google Maps to offer virtual Street View tours.
To check it out, you'll need the latest updates for the Cardboard and Google Maps apps, both of which are free and downloadable from the Play Store. You will, of course, also need the DIY virtual reality goggles—literally constructed from a cardboard sheet outfitted with lenses.
See also: Google Cardboard Gets Software Development Kit For VR Apps
Launch Google Maps, turn on Street View and then double-tap the "look-around" icon at the bottom, right. The display splits into two, signaling that it's in VR mode. Put the phone in the box, and then peep the virtual streets. You can even turn your head left or right, and watch as the view pans around.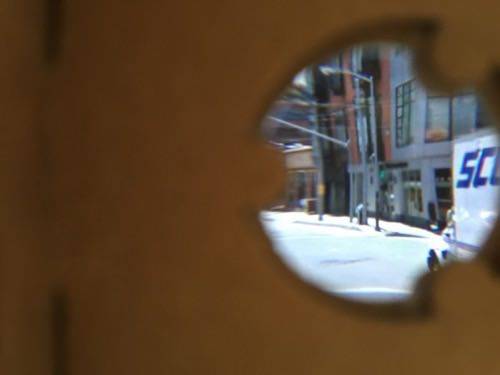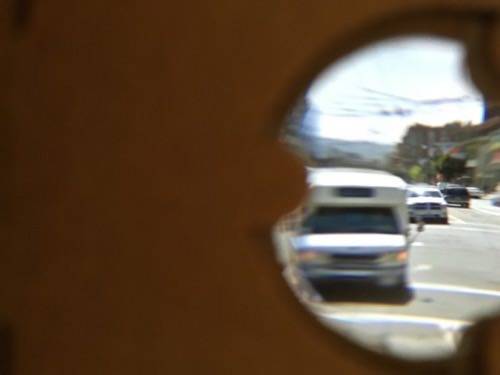 The new capability isn't so much a feature as an "Easter Egg"—a hidden surprise buried inside the software to delight users. Google tipped its hand in a Google+ blog post that explains how to access Street View's new stereoscopic VR mode.
https://plus.google.com/+GoogleCardboard/posts/4q3E6kq4hPp
Of course, you won't get the full VR experience. Cardboard clearly can't do the sort of head-tracking required to let you walk around, only pan around. But it's still very cool, considering the experience comes from your phone and a corrugated paper box.
To view out other cool projects, like the new Hobbit VR Experience cardboard app, launch the main Cardboard app and tap "Get Cardboard Apps." You can also visit Google's new dedicated section in the Play Store. Then hold tight, because a lot more will likely flood the store, now that there's a software development kit available for it.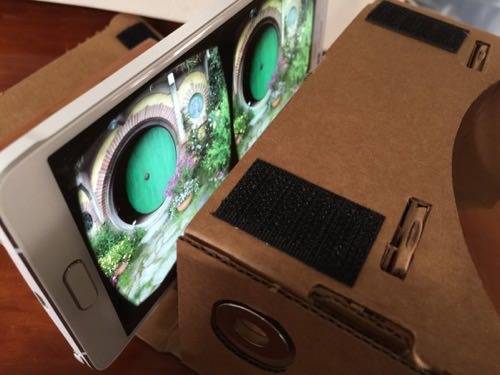 No Google Cardboard? No problem. You can grab one of these $20-$25 cheapies here.
Developers of all types are going after virtual reality projects in a big way now, from media companies, game makers and retailers to educators. Many of them will probably wind up making things for Google's cheap VR item, just to give a taste of what they're up to. In that way, this goofy little face box could be the year's most exciting development in virtual reality. Sorry, Samsung Gear VR.
Photos by Adriana Lee for ReadWrite