Flickr, long held back by Yahoo's numerous identity and leadership crises, suddenly has a strong purple tailwind. The bustling photo sharing hub, co-founded by serial entrepreneur Caterina Fake in 2004 and absorbed into the big Y! in 2005, has weathered more than a few Yahoo ice ages. Now, with mover/shaker Marissa Mayer steering the good ship Yahoo, Flickr is getting the love its dedicated users knew it deserved all along. And they've certainly been patient.
I sat down with Flickr's head of product, Markus Spiering to talk about the new Flickr—the one that just woke up from a long slumber, that is. Spiering doesn't just lead Flickr's design evolution from his lofty post atop the product—he's actually a Nikon-toting photographer and a longtime Flickr superfan. (He even wrote a book about Flickr in 2006, but since it's in German, we'll have to take his word that it's good.)
See also: Flickr Gets A Makeover—It's Been Supersized And Instagrammed
Under Spiering's leadership, Flickr exploded onto mobile, blew the top off its data upload ceiling (each user gets a free terabyte) and invaded Yahoo's other products, from visually powering the Yahoo Weather app's local forecasts to livening up Yahoo Mail with Flickr-generated themes.
There are a lot of different ways to use Flickr. Stuff photos into it, and it's a functional image shoebox. Curate your photos into sets and collections, and it becomes a gallery. Join communities and suddenly it's a photography classroom—and a good one, at that.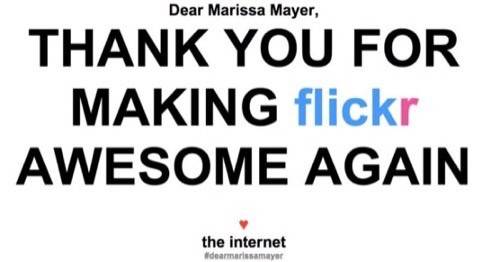 Why Users Love Flickr
ReadWrite: Flickr is a great place to learn. Did you all intend for it to be such a powerful educational tool for aspiring photographers?
Markus Spiering: Seeing how other people take photos with display of the EXIF data, the shutter speed, what kind of lens they have used, what kind of cameras they have used… that's the pure representation of data. The other thing, which I think is almost more helpful, is the feedback you get from people. I think a lot is the learning process, through feedback [from] people you actually do not know, but they help you to be a better photographer.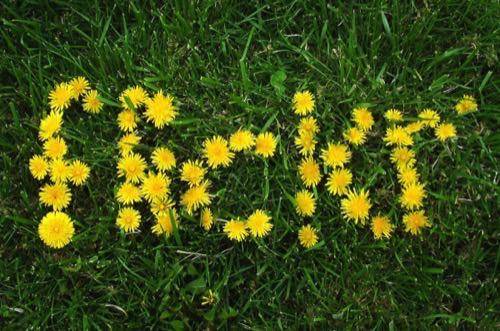 RW: Even in the days of Yahoo as a running joke, people still had a really positive opinion of Flickr. Its users just really love it in a way that's rare for a product, especially a social one. How do you think that positivity has stayed alive?
MS: When we think about the product, we think about positiveness. We have no thumbs up or thumbs down, we have "faveing". We emphasize really positive actions. We try to use language within the product that is not sterile… it's welcoming, a little bit silly. I think this describes the positive attitude of Flickr and might be a reason why people love Flickr so much. Flickr feels like a friend that you like to go to.
RW: Many of us never thought we'd see another sign of life from Flickr. How did you keep the positivity going through the darker days?
MS: It was always a priority for us to build a very positive, very community friendly and engaging product. You can have whatever direction, whatever leadership—but in the end it's us that build the product here.
I agree with you there have been tough times. And it's pretty incredible that we have opportunities now, ourselves, to acquire companies.
Why Flickr Shares Nicely With Others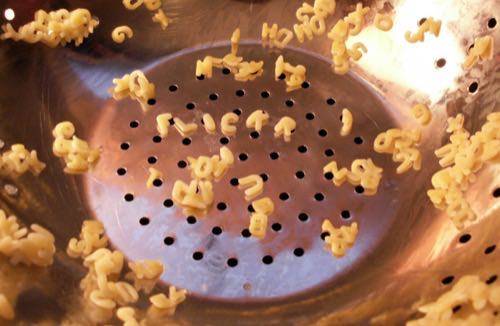 RW: In March, Flickr had 3.5 million new images uploaded each day. Do you think those are meaningful metrics or are people dumping photos from photography apps like Instagram into Flickr?
MS: I wouldn't say it's causing a major uptick. What we have seen throughout this year is actually very Flickr driven in terms of uploads coming from our apps and the desktop. However, we do get a lot of content from third party integrations. I think the most notable ones in terms of volume … are iPhoto or Aperture or Lightroom. But if you look into percentages, the vast, vast majority is originating from our own [Flickr] clients.
RW: Do you see other social networks with photography tools as incompatible or competing with Flickr?
MS: It's one of the nice things that I love at Flickr. We actually can build experiences on third parties and we don't have to worry about competition in a sense. We are fully supporting Twitter cards and we have a really good relationship with Twitter.
[…]
The way we are thinking, for example, about sharing to Facebook: Sure you could share to Facebook in a way that would share a tiny thumbnail and then people would have to click on it and go to Flickr. [But that] is not really what the user wants. For the few times you share to Facebook you want to make sure that their photo is beautifully presented … so we take the highest resolution that Facebook supports, which is 2048, and we upload that image to Facebook.
We deeply believe in not only the experience that you have on Flickr, but also [in building] a really great experience where people share.
RW: People have seen Flickr as sort of fighting against the big "Yahoo machine." How do you see Flickr fitting into Yahoo now?
MS: I think it fits very well. If you look at the highly successful Yahoo Weather app, it's powered by Flickr. If you look at the Mail experience, there's a big part of Flickr in it. There is Yahoo's acquisition of Tumblr, which is another platform for creators and creative people. I feel like it had its challenges in the last couple of years. But I think especially now, [for] community and creators, Yahoo is in incredible support of them.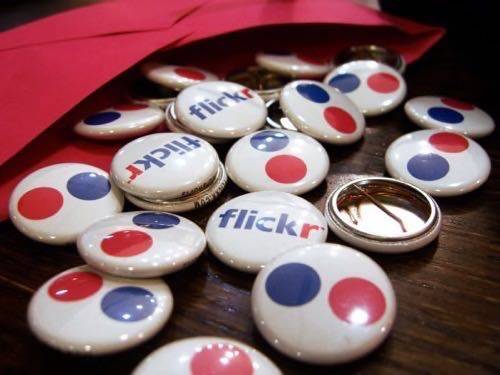 RW: There's a dialogue around "oh, Flickr should have been Instagram. It missed the boat on mobile and casual photography" and so on. Do you feel like that's a tension, or is Flickr still distinct in a meaningful way?
MS: I think at Flickr we can make that connection between a casual photographer and a community. Communities are not only about the most beautiful photos, but they're about relevance. At the same time, the public face of Flickr should be inspiring—an amazing pool of creative sources and people.
If you consume photos, we want to get you to the next image. We want you to be fully immersed in the beautiful content [that we have]. And the more photos that you see, the more likely it is that you'll want to engage, that you'll follow other people, that you'll comment.
Flickr should not be anything else. Flickr is Flickr.
Lead image via Shutterstock.com. Other images via, respectively, Flickr users Zanastardust, Sister72 and poolie, CC 2.0