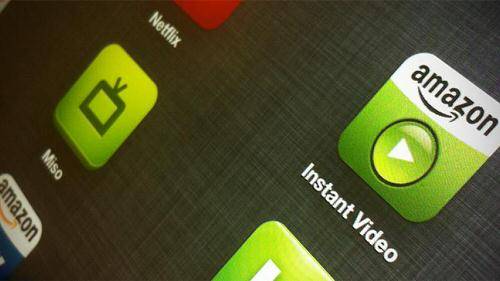 Whether we want one or not, Amazon is building a connected TV set top box for us, according to BusinessWeek. The so-called Amazon TV device will stream Internet video to our televisions, presumably with a bias towards the company's own Instant Video selections. It may not be something consumers are clamoring for, but then again, neither was Amazon's Kindle Fire.
Indeed, Amazon's tablets offer a useful analogy for what we should expect from Amazon TV: an affordable device that mimics existing offerings with direct connections into Amazons products and services. The idea is to provide just enough value to carve out a respectable slice of the market. In the process, Amazon sets up another entryway into its universe of content and goods. As The Verge smartly put it, it's all about the ecosystem.
The Kindle Fire didn't turn out to be the "iPad killer" some predicted, but it appears to be selling fairly well. The class of 7-inch tablets it helped popularize were popular enough to induce Apple to release the iPad Mini. For Amazon, the Kindle Fire isn't a huge money maker, but it plugs millions of people (and their credit cards) into Amazon's storefront. Expect the Amazon TV to do the same.
Another Streaming TV Box? Really?
This makes total sense for Amazon as a business, but why do we, the buyers, need another set top box?
Each of the devices on the market has its own benefits, but none of them are a slam dunk. Boxee's buzz has given way to an identity crisis, while Google has yet to apply the proper amount of polish to Google TV. The Roku has tons of content, but Apple TV's AirPlay feature offers even more, letting iPhone and iPad users stream anything from their devices onto the big screen. It's really the Apple TV that Amazon is taking aim at here. And the Apple TV, it's worth noting, has not generated iPad levels of popularity or excitement.
Maybe that's the point. This could be a preemptive strike on Amazon's part. Whether Apple launches an HDTV set or not, the company is widely expected to make a splash in the Internet TV market sometime this year. By launching something with a TV app store, or at least an AirPlay equivalent, Amazon could beat Apple to the punch. That sounds a lot better than launching an inferior (albeit still good and, crucially, cheaper) competitor after the fact, as Amazon did with the Kindle Fire.
How Amazon Can Nail This – And Apple
In that sense, this is a huge opportunity for Amazon. A super-cheap device with a bulletproof user experience (this is TV, after all) that taps into a rich app development ecosystem could blow away the Rokus, Boxees and Apple TVs of the world. For consumers, the goal is to get as much content as possible on the new device, including a Web browser. If Aereo survives, Amazon should have an app for that, right alongside Hulu, Netflix and all the little guys building innovative video apps with awesome user interfaces.
Whatever shows it plays, the Amazon TV box has to be absolutely painless to operate. Television has been dead-simple to use for decades, a fact that the makers of many Internet TV products seem to forget. None of these boxes will truly take off TV watchers find them the slightest bit confusing or intimidating.
Don't Mess This Up, Amazon
Here's what we don't want: A half-decent piece of hardware that pushes you toward Amazon's content but doesn't let you stream Hulu Plus or YouTube videos. The things most people want to watch are fractured across these devices as it is. The reason Apple's AirPlay is so promising is that I can get almost everything I want to see on my iPad – and then beam it to my TV.
You know what doesn't work with AirPlay though? The Amazon Prime iPad app. There's no good reason for that other than the fact that Apple and Amazon are rivals. We consumers shouldn't get caught in the middle of a corporate spitting match and get stuck with a crappier experience as a result (I'm talking to you, Apple Maps).
It's clear why Amazon is working on a device like this. It makes total sense from the company's perspective. As long as Amazon also takes the consumer's perspective into account ours, this could be huge.