ReadWriteReflect offers a look back at major technology trends, products and companies of the past year.
While 2014 hasn't been a banner year for many (e.g. law enforcement, Congress, the CIA, etc.), it has produced an excellent crop of video games. The industry itself continues to grow, with revenues rising eight percent to an estimated $81.5 billion worldwide.
Here are some of games that made 2014 a year worth remembering.
Hearthstone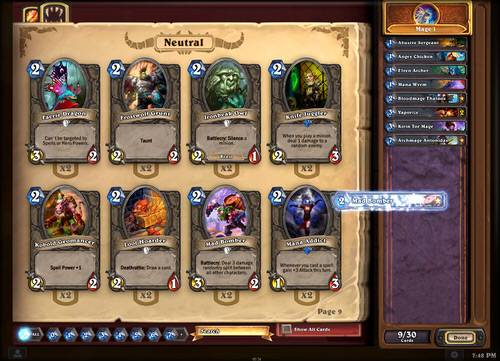 Category: Most Unnecessary Huge Success By A Game Studio That Already Controls Players' Souls
Cost: Free (though featuring addictive in-game purchases) for PC, Mac, iPad, Android tablets
Relative to how most games are developed, Hearthstone was basically an afterthought. Blizzard initially created "Team 5" to assess targets of opportunity that larger teams couldn't get to, then dissolved it, leaving Eric Dodds and Ben Brode to create Hearthstone. Two people! Now the game boasts over 20 million players, making it another phenomenal success for Blizzard—as if the company needed additional control of players' lives and pocketbooks.
Hearthstone is an online collectible card game, something like Magic: The Gathering. It's also very easy to pick up, with rules that aren't hard to understand, completely unlike Magic: The Gathering. It's also free to play and has a beautiful, intuitive UI (again, totally unlike M:TG). Players play against each other online in one of two modes.
Released in March of this year, the game has already received two expansions: Curse of Naxxramas in July and Goblins vs. Gnomes this December. Curse added 35 new cards and a four-part single-player adventure, while Goblins vs. Gnomes added 143 new cards.
Dragon Age: Inquisition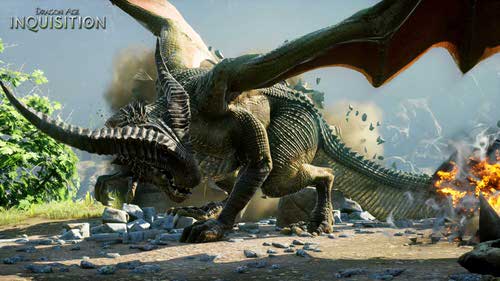 Category: Most Dialogue Trees
Cost: $60, for PC, XBox One, XBox 360, PS4, PS3
Dragon Age: Inquisition is the latest effort from BioWare, the game studio that also brought you Baldur's Gate II and the Mass Effect series. By all accounts, DA:I is absolutely massive in every way you'd want a fantasy RPG to be. There's a huge world to explore, lots of different story options, tons of lore, dozens of side quests, and so forth.
Of course, being a BioWare joint, it has a lot of dialogue trees, because every character has a lot to say about a lot of things. Sort of like real life! Only less insipid, because all the characters in DA:I have professional writers. So, better.
Transistor
Category: Best Talking Sword
Cost: $20, for PC, Mac, PS4
A singer without a voice pulls a talking sword out of a man's chest and is soon attacked by robots in a giant, beautiful, sci-fi dystopia. If that doesn't grab you, maybe the above trailer will.
Transistor has a cool story, a female protagonist (which pretty much all forms of media could use more of until it's no longer notable and just the norm), is pretty to look at, has a killer soundtrack, and interesting gameplay (this review has a pretty good breakdown of how that works).
Shovel Knight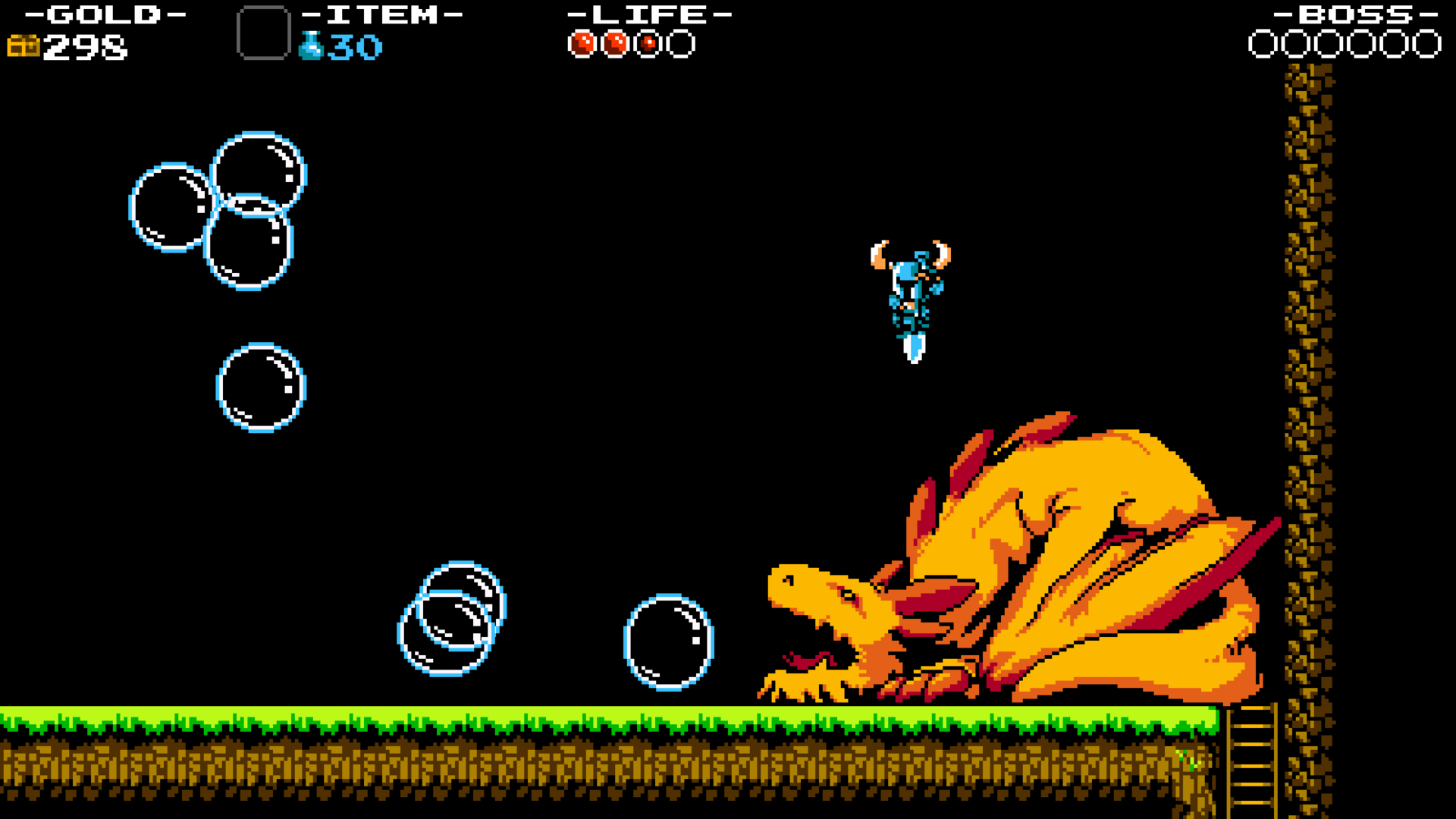 Category: Best Callback To The Platformers You Grew Up With
Cost: $15 for PC, Mac, Linux, Nintendo 3DS, Wii U
If card games, AAA fantasy RPGs and action RPGs aren't your thing, maybe you'd enjoy some old school platforming. Shovel Knight, the outcome of a Kickstarter campaign, has the look of classic old school side-scrolling games like Mega Man and Super Mario. You're also a knight with a shovel, which is perhaps a selling point only to me.
Beyond its nostalgic look, Shovel Knight's game mechanics are also quite solid and have been compared to DuckTales (i.e. the shovel is similar to Scrooge McDuck's cane) and Dark Souls (though you don't have lives, and instead you lose gold when you fail). As some reviewers noted, it also has a story that's more interesting than the old NES platformers it resembles (which is to say, basically all of them).
Super Smash Bros.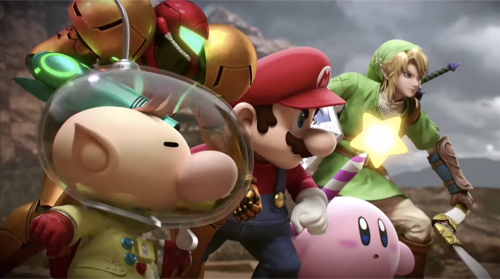 Category: Best Way Of Determining Whether Mega Man Or Pac Man Would Win In A Fight
Cost: $60 for Wii U, $40 for Nintendo 3DS
Fighting game franchises tend to have very devoted fanbases, and Nintendo's Super Smash Bros. claims one of the largest. The release of Super Smash Bros. for Nintendo 3DS and Wii U this year marks the first new entry to the franchise since 2008. The five years were worth the wait.
The latest edition of Smash Bros. boasts a deep roster of playable characters, from Nintendo cornerstones like Mario, Donkey Kong, Link, and Zelda to new contenders like Pac Man, Mega Man, and the dog from Duck Hunt (who works with the duck from Duck Hunt). Super Smash Bros. attempts, and mostly succeeds, in satisfying both the hardcore fighting game fan's need for a deep and complex fighting game and the casual fan's desire for fun new ways to play with their favorite Nintendo characters.
Super Time Force Ultra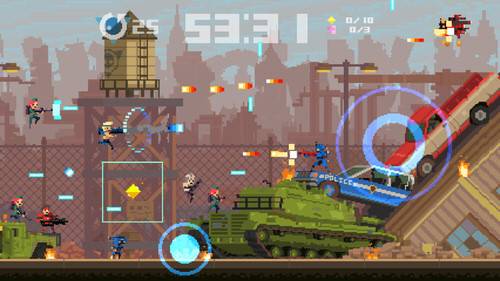 Category: Best Use of Time Travel & Action Movie Callbacks and Best Game Featuring A Sony Executive
Cost: $15 for PC
So here's a lighthearted game with a team of heroes constantly time traveling to accomplish important tasks like getting all the web plugins from the future so their boss can watch cat videos without ever needing to download new plugins. The team is composed of callbacks to action stars—like Melanie Gibson and Dolphin Lungren.
Each character on the team has special powers, and you play each level as one character at a time until they die, then you rewind time and play as the next one, only the previous times you've played through the level affect subsequent run throughs. A gameplay video might make this clearer:
Super Time Force will soon be available on the PS4 and Vita. As a result, Sony executive Shuhei Yoshida is now part of Super Time Force. One hopes this makes Nintendo include Shigeru Miyamoto in the next Smash Bros.
Images courtesy of Blizzard, BioWare, Supergiant Games, Yacht Club Games, Nintendo and Capybara Games